Hoover Park North Canton Ohio
Brittany & Andrew had a beautiful wedding at Hoover Park in North Canton! Their wedding was on a perfect June summer day.
Something New, Something Borrowed, Something Blue
"Something New: my wedding dress. Something Old: I am going to carry a handkerchief from my grandma. The handkerchief has parts of my grandma's and mom's wedding dresses on it. Something Borrowed: I am going to wear my mom's earrings from her wedding."
Brittany's favorite memories from her wedding day
"Honestly, the entire day! From getting to spend the day with my bridesmaids and Andrew getting to goof off with his groomsmen to spending the evening with our families and friends. It was a perfect day and we would not change it for anything! We both loved all of the photos taken and were in shock of every little detail captured. The photos were beautiful and the greatest surprise was seeing all of our friends and family captured throughout the day with us. It made us truly appreciate all of the little moments from our day. We cannot wait to share our memories with everyone!"
View their gorgeous styled engagement session with ReInspired Bride here: Spring Engagement Session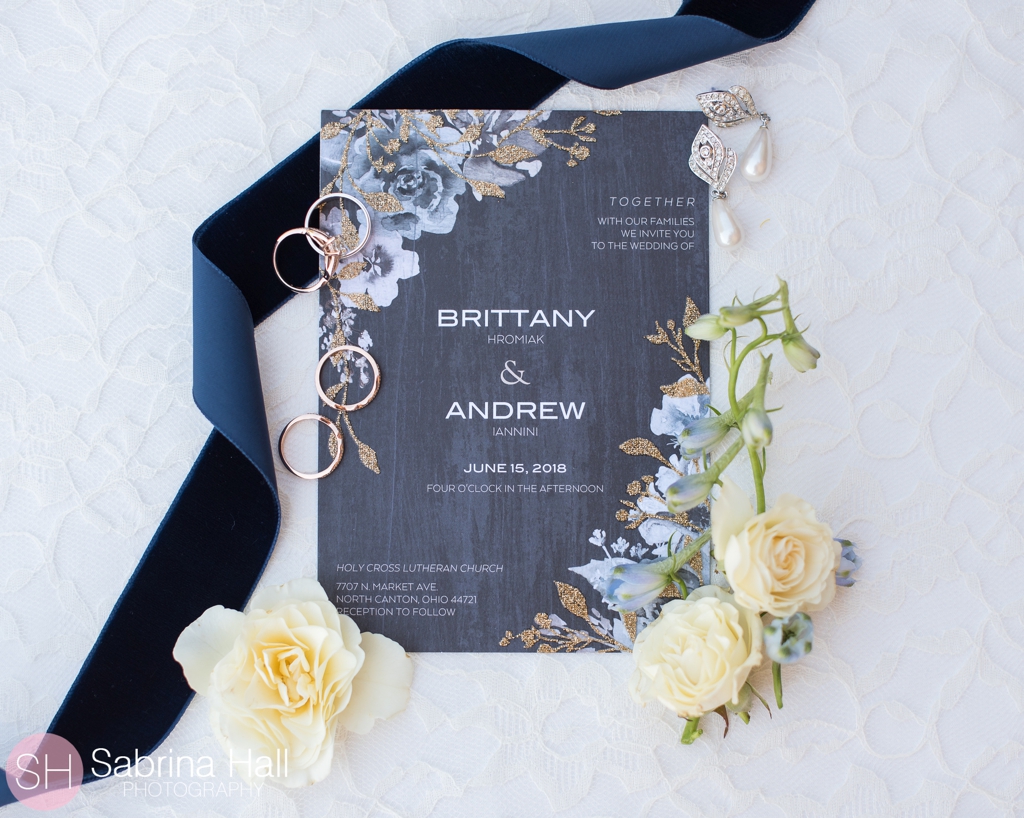 Hoover Park in North Canton
Hoover Park is a beautiful North Canton Ohio Wedding Venue!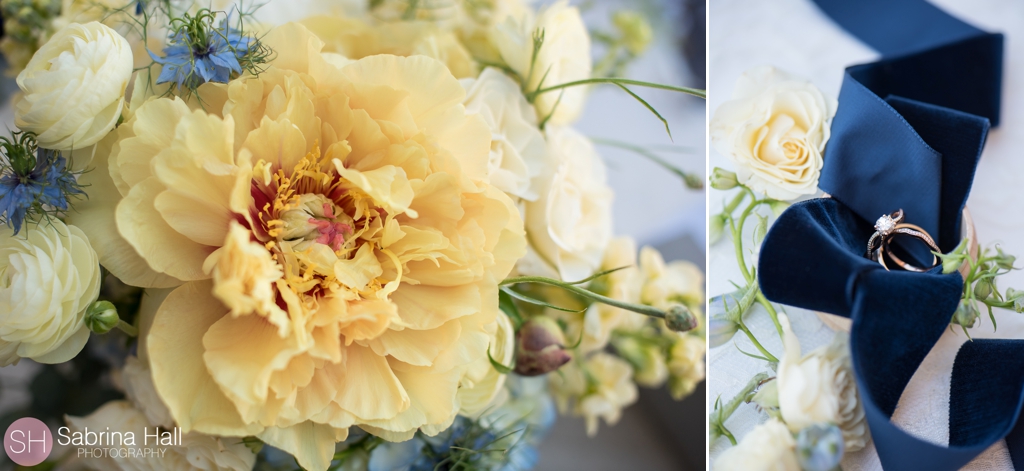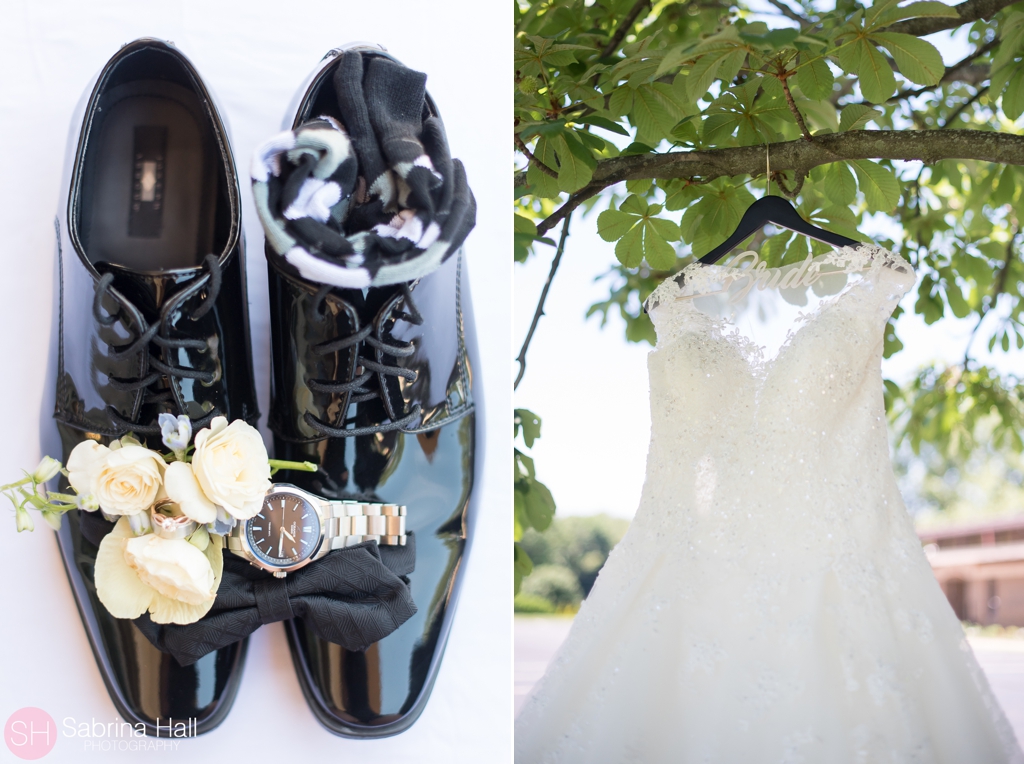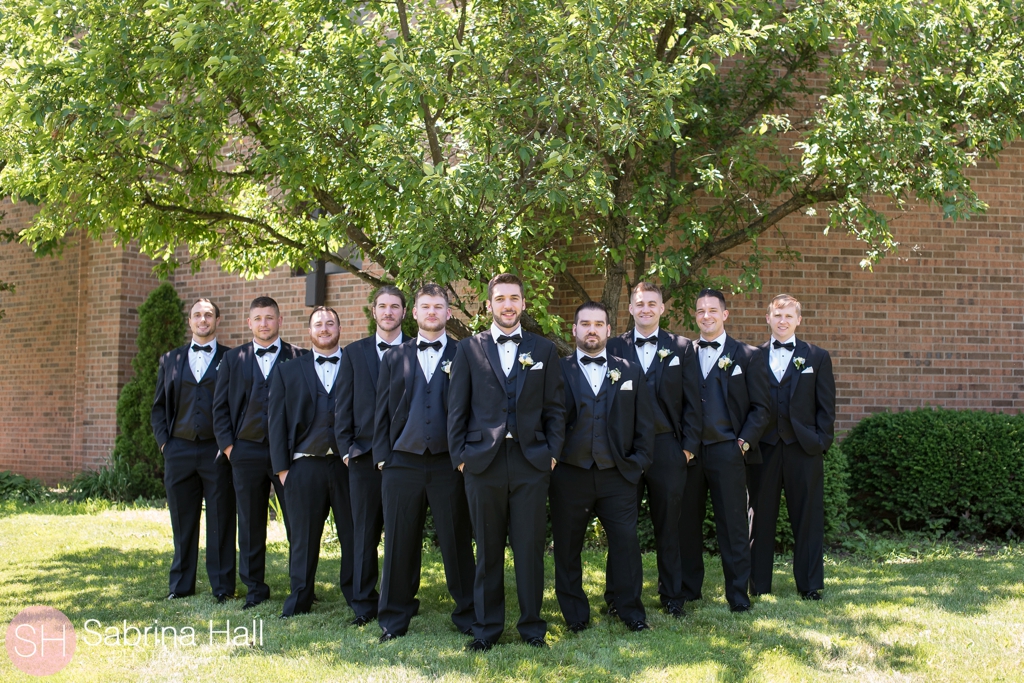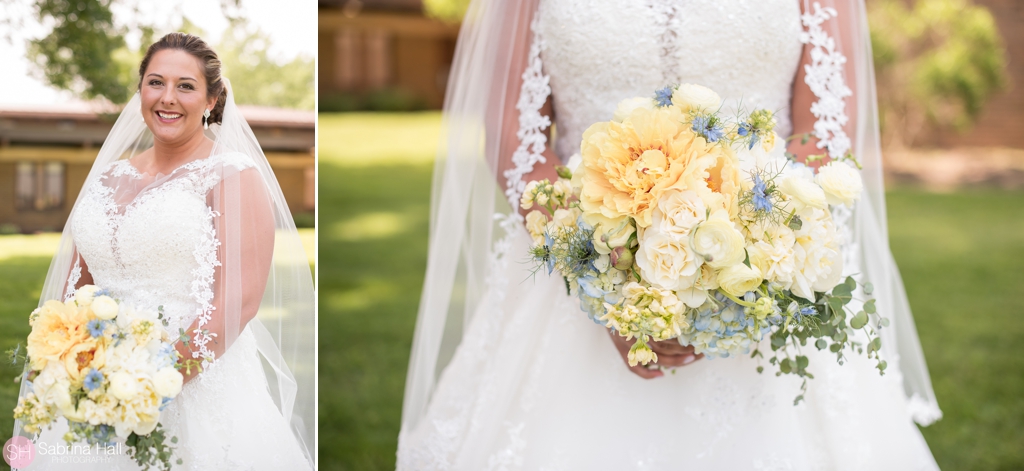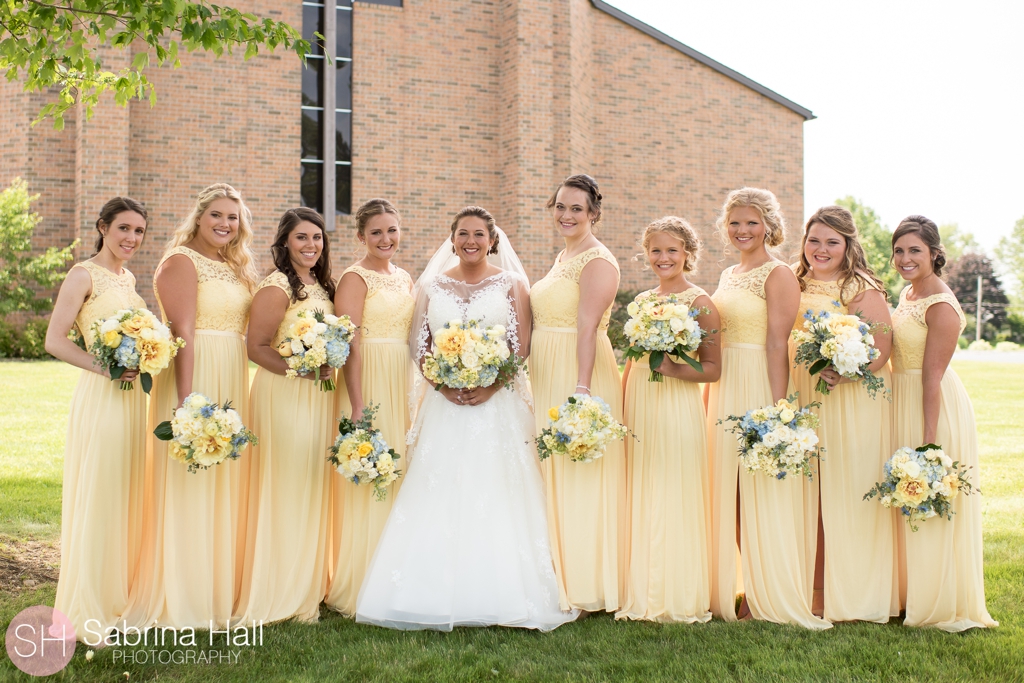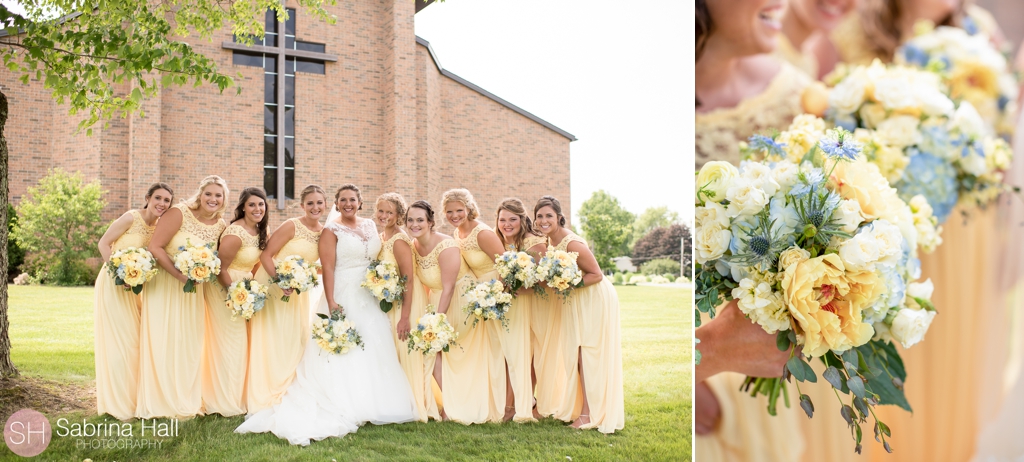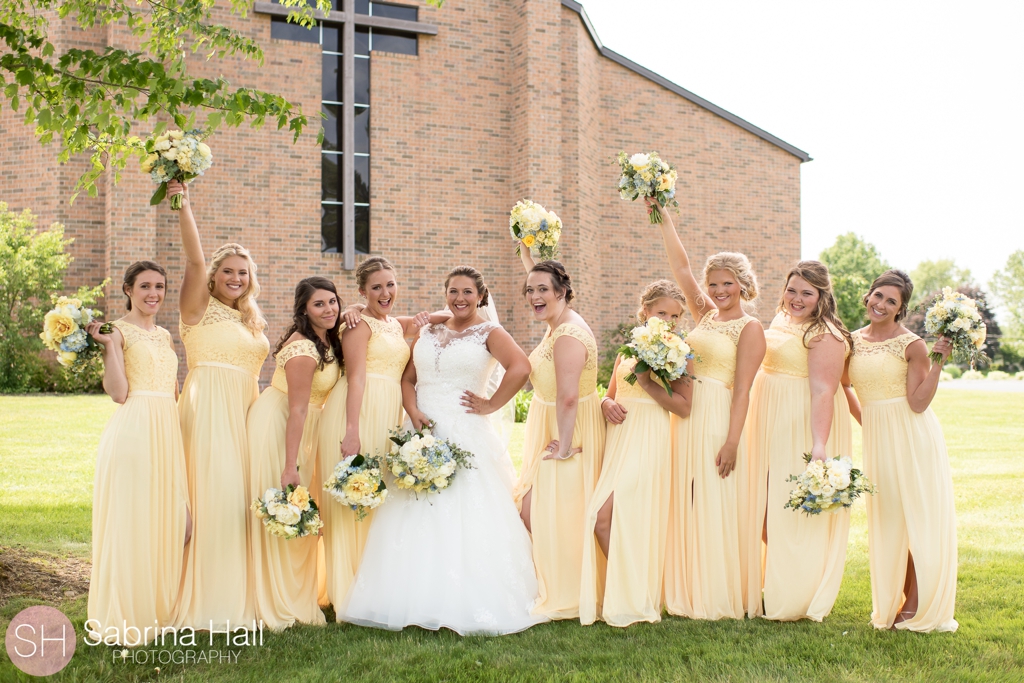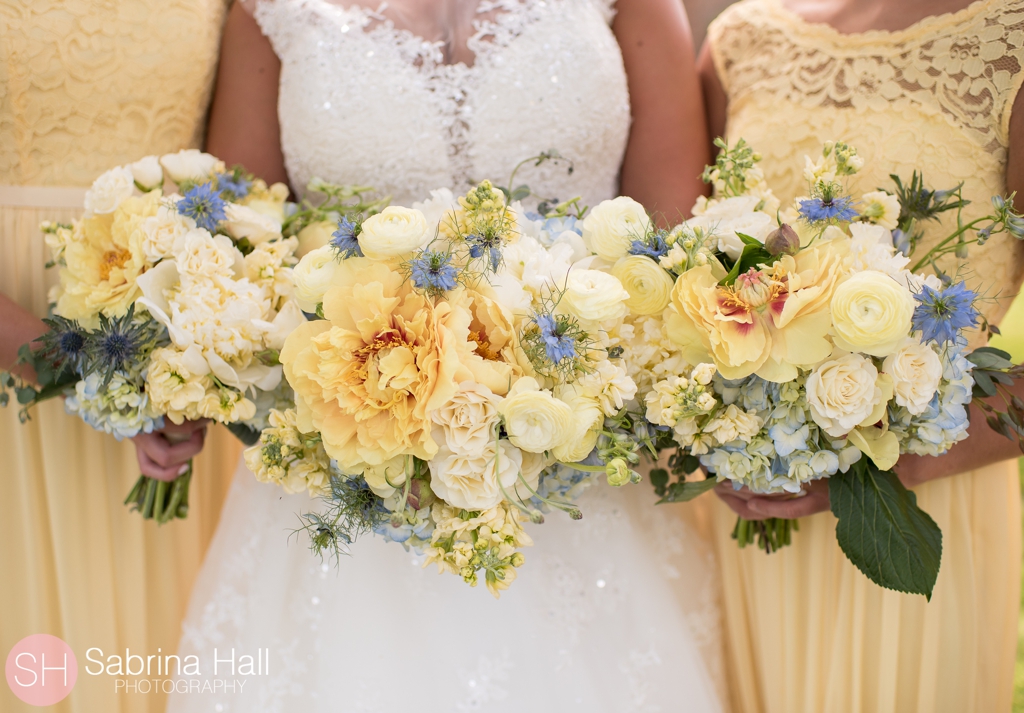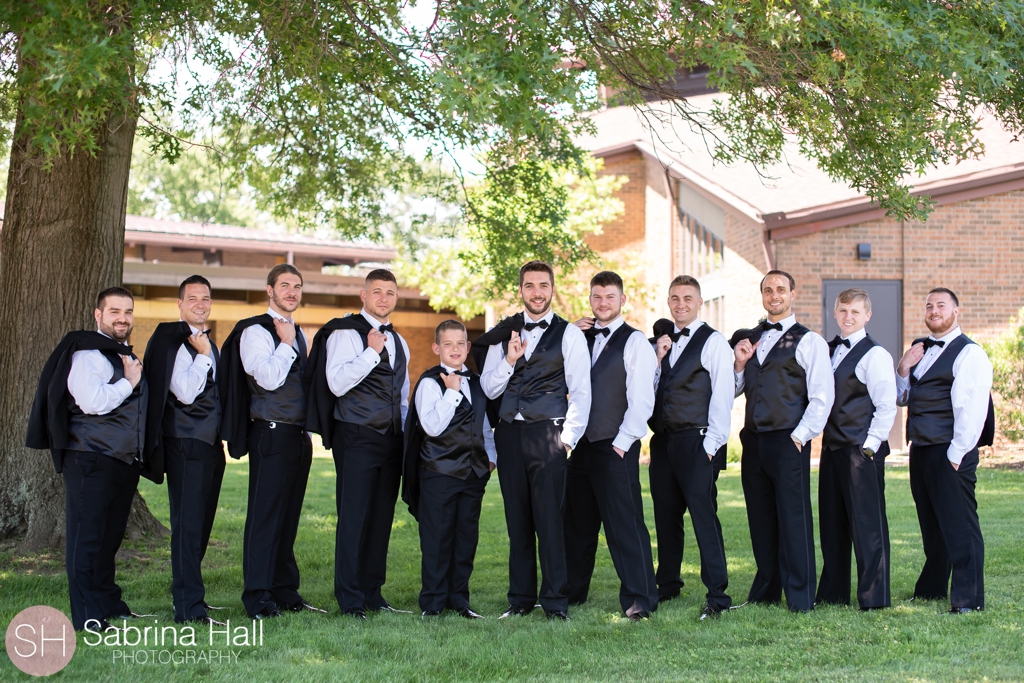 Wedding Colors
Yellow & blue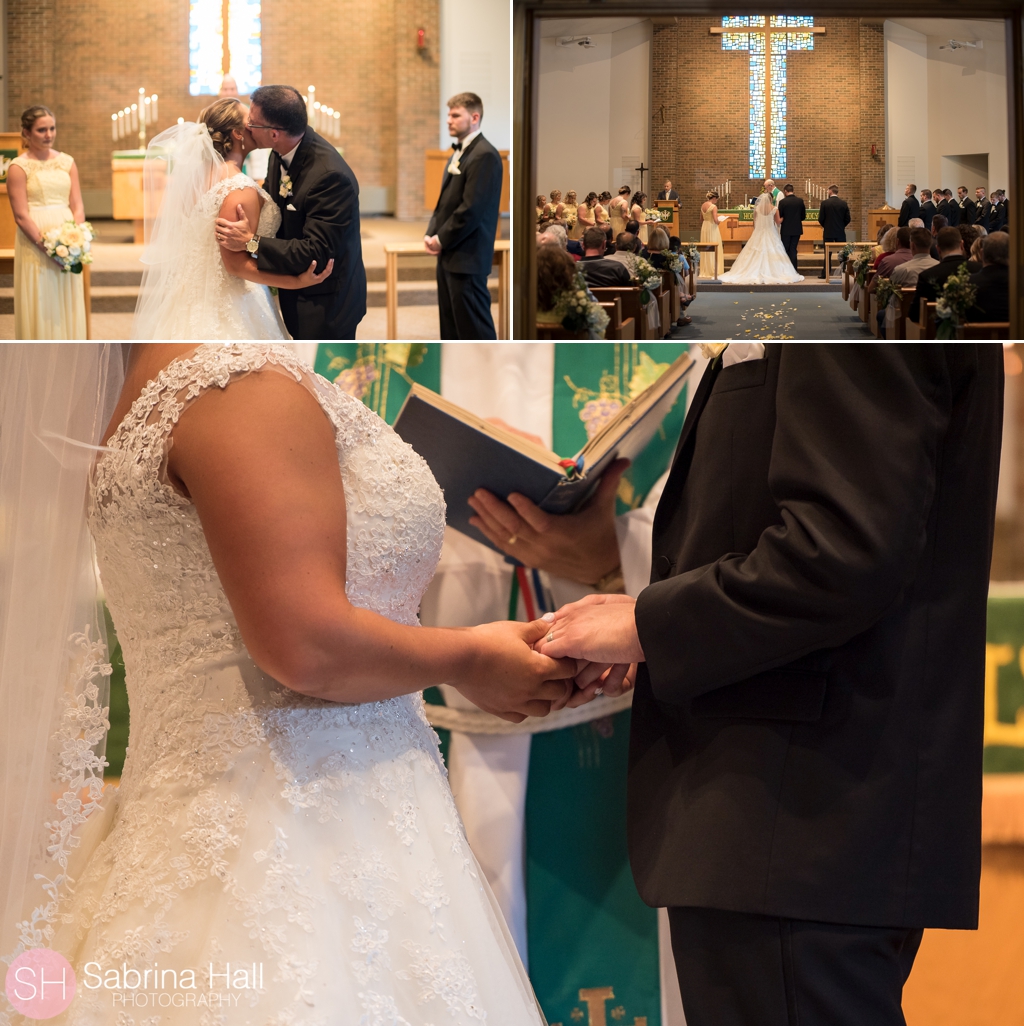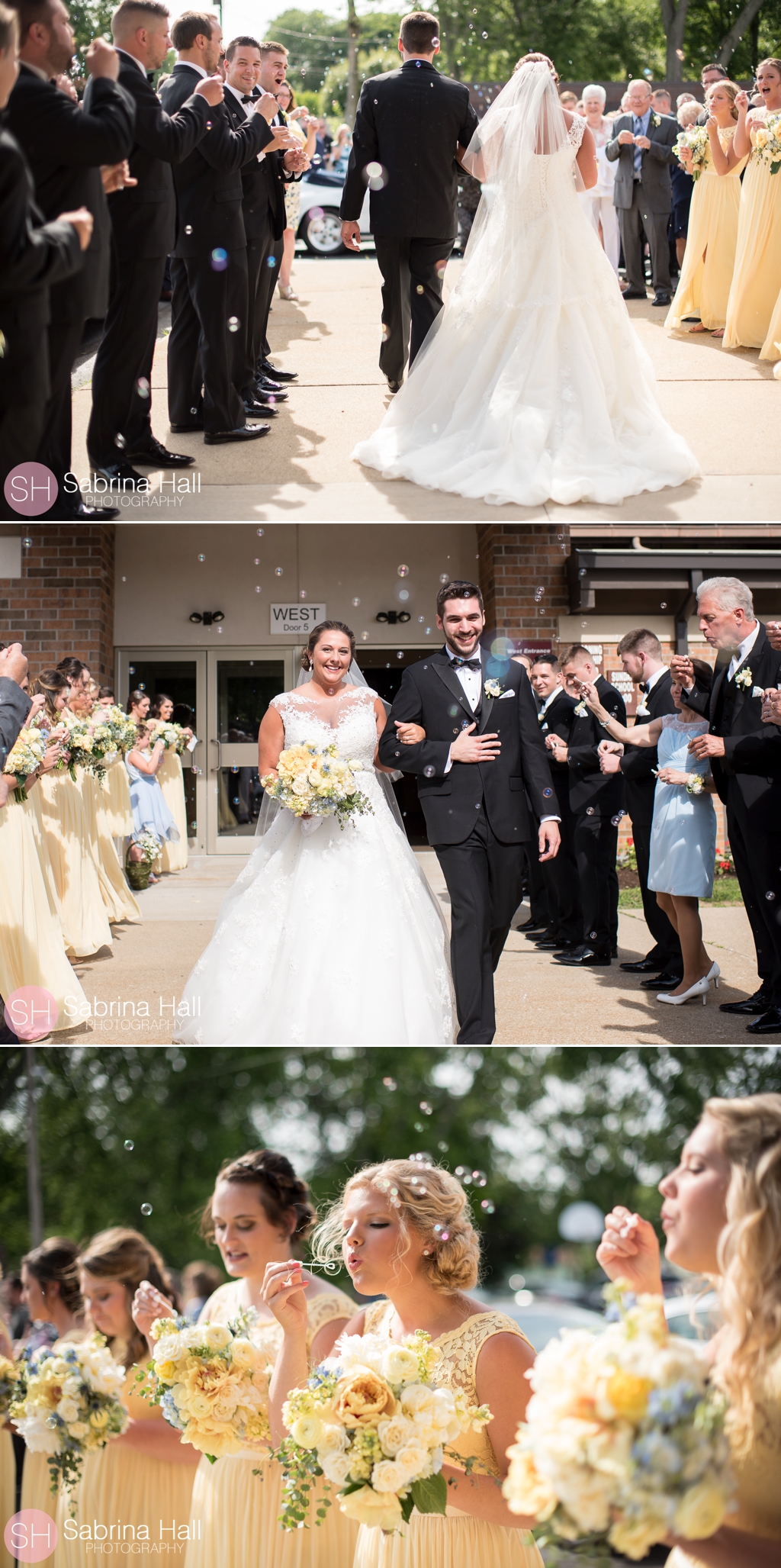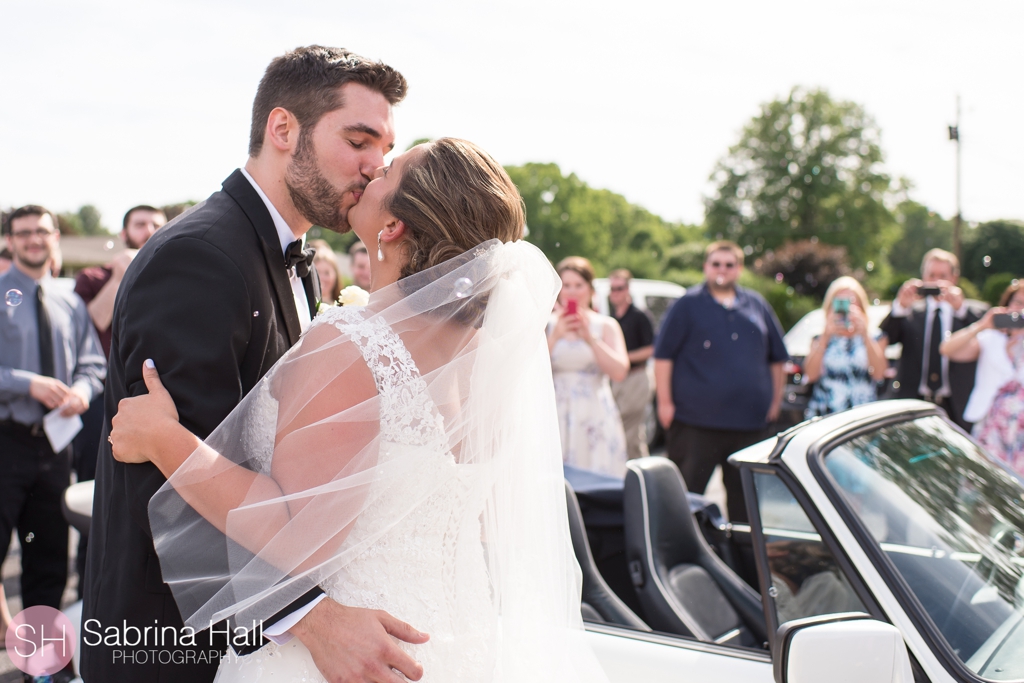 Advice to future brides from Brittany:
"Do not stress on your wedding day. IT IS WHAT IT IS! Enjoy every little second of the day and make sure to step back and look at all of the amazing people surrounding you on this special day! And Sabrina will work her magic to capture every little detail you had not thought of!"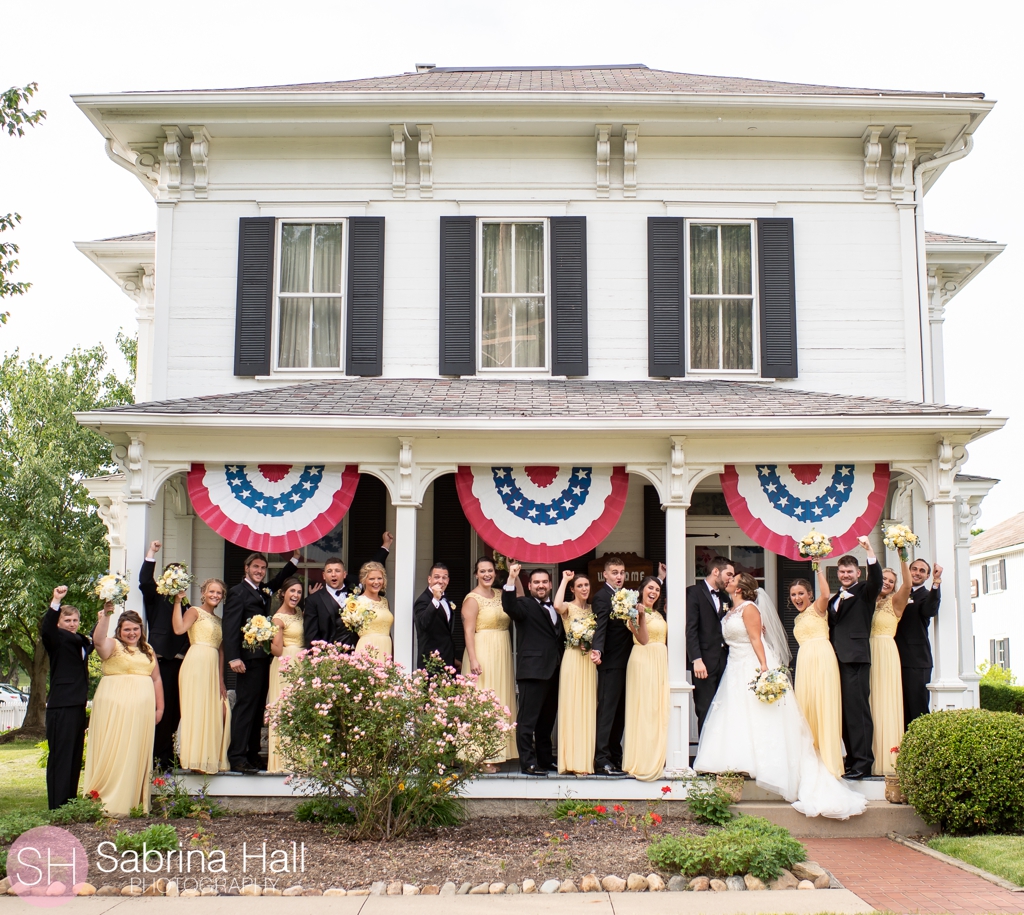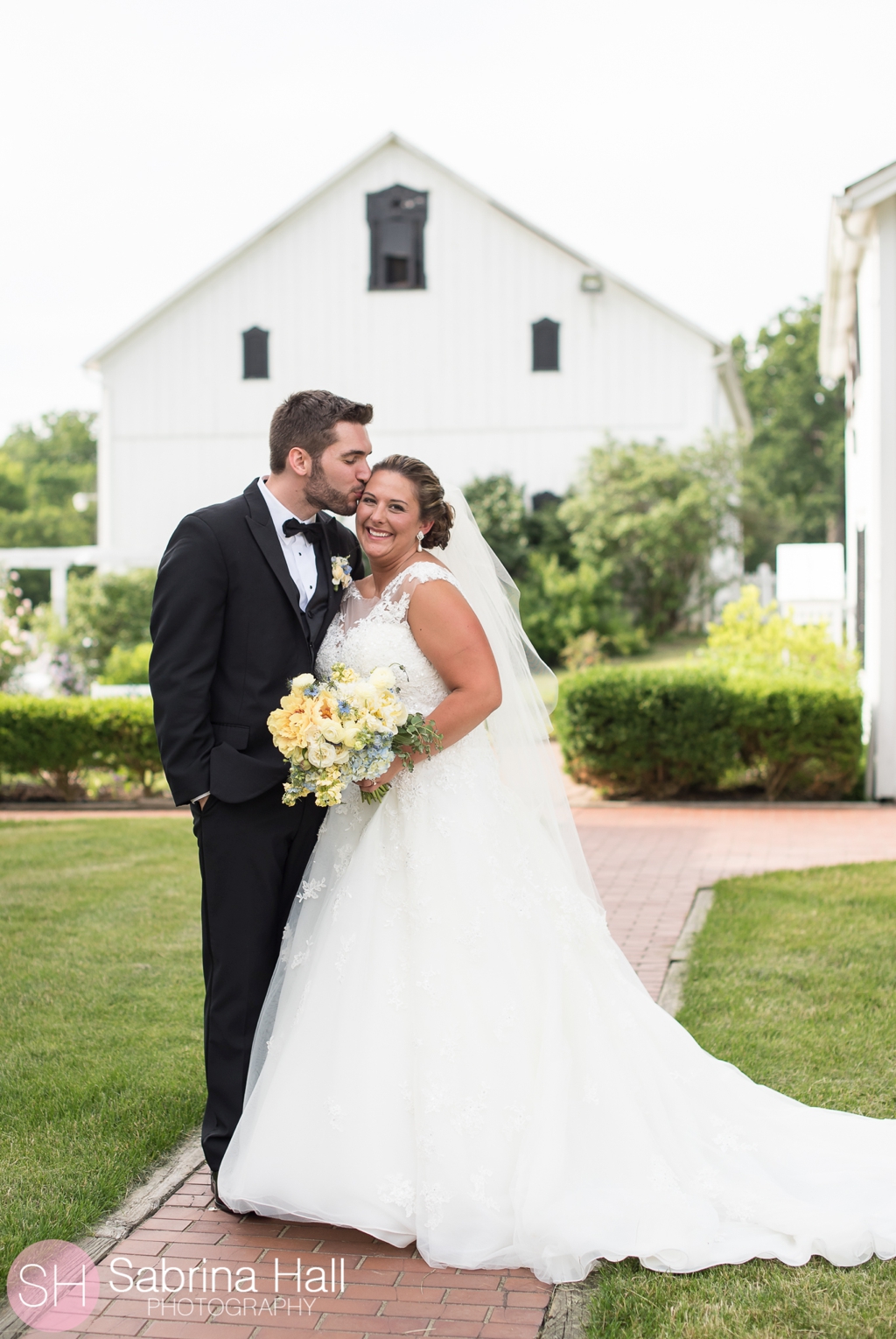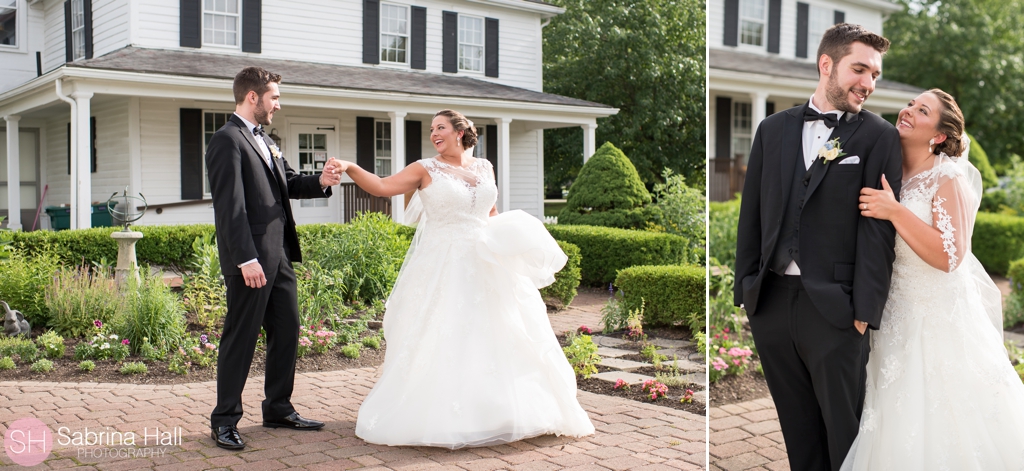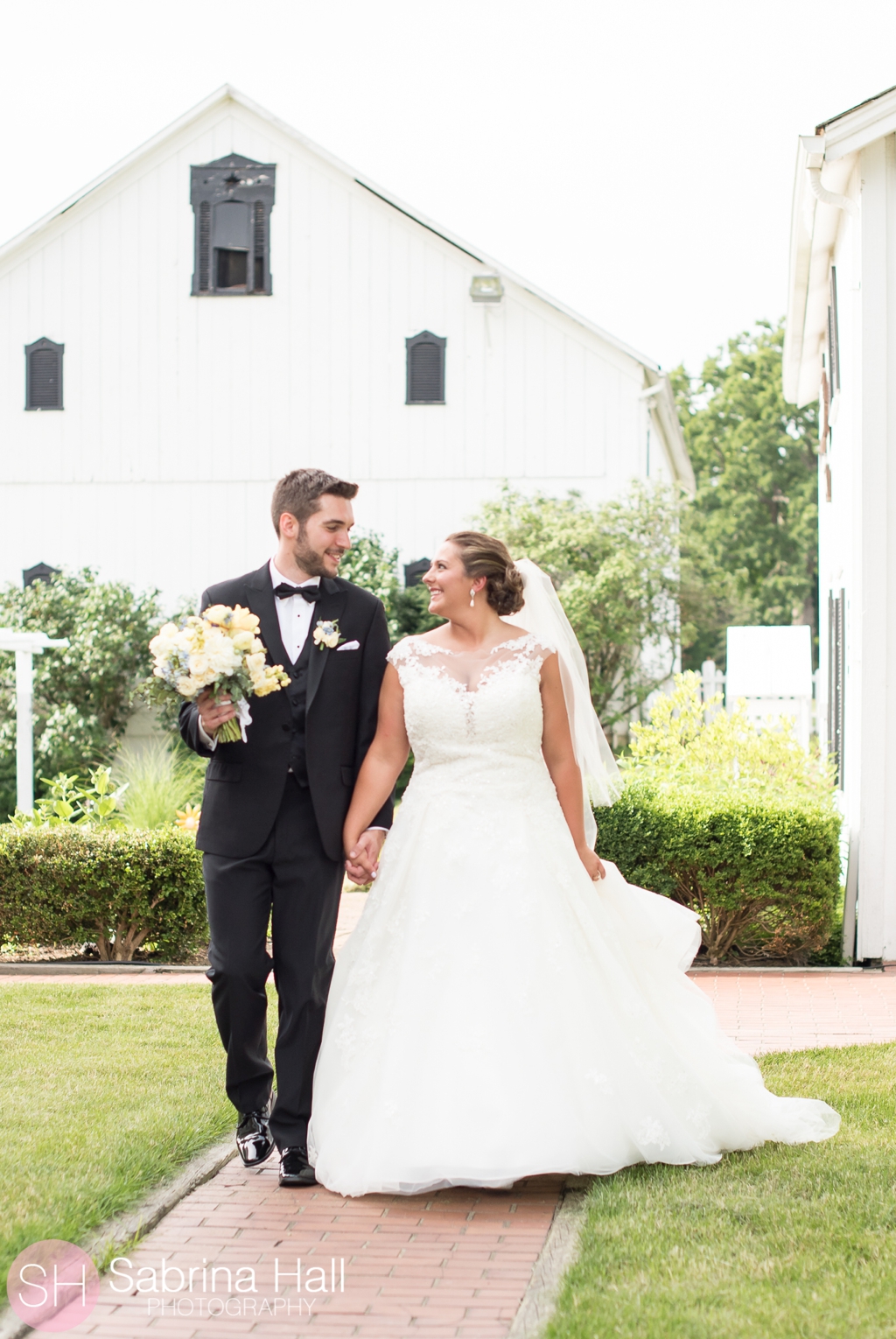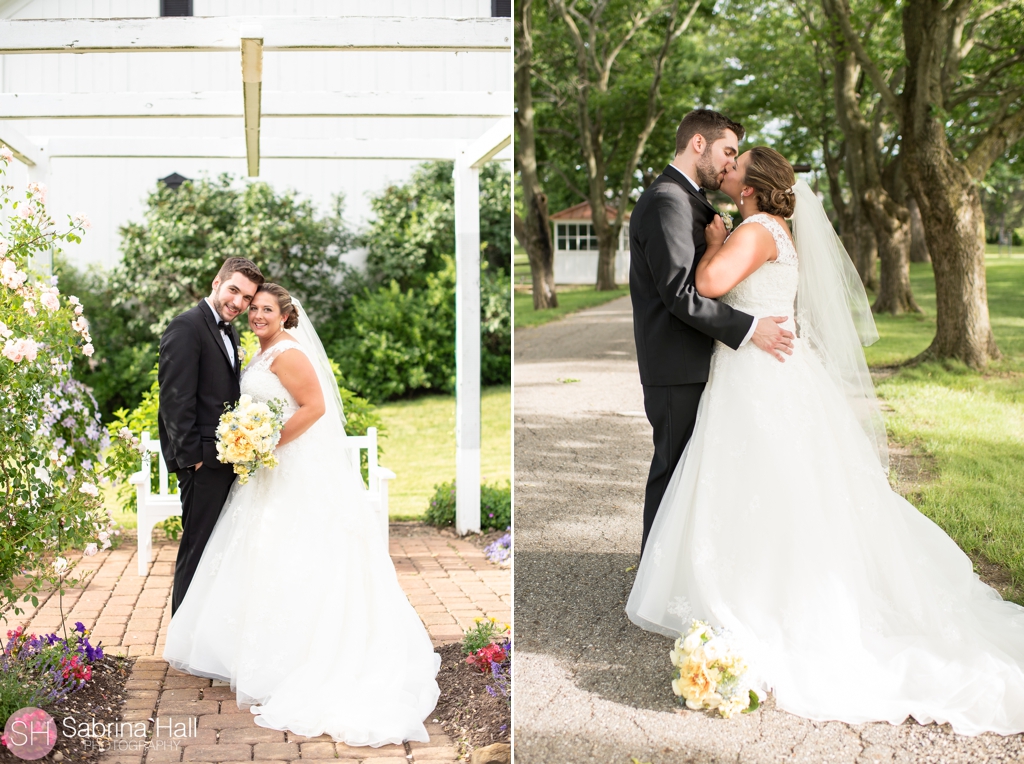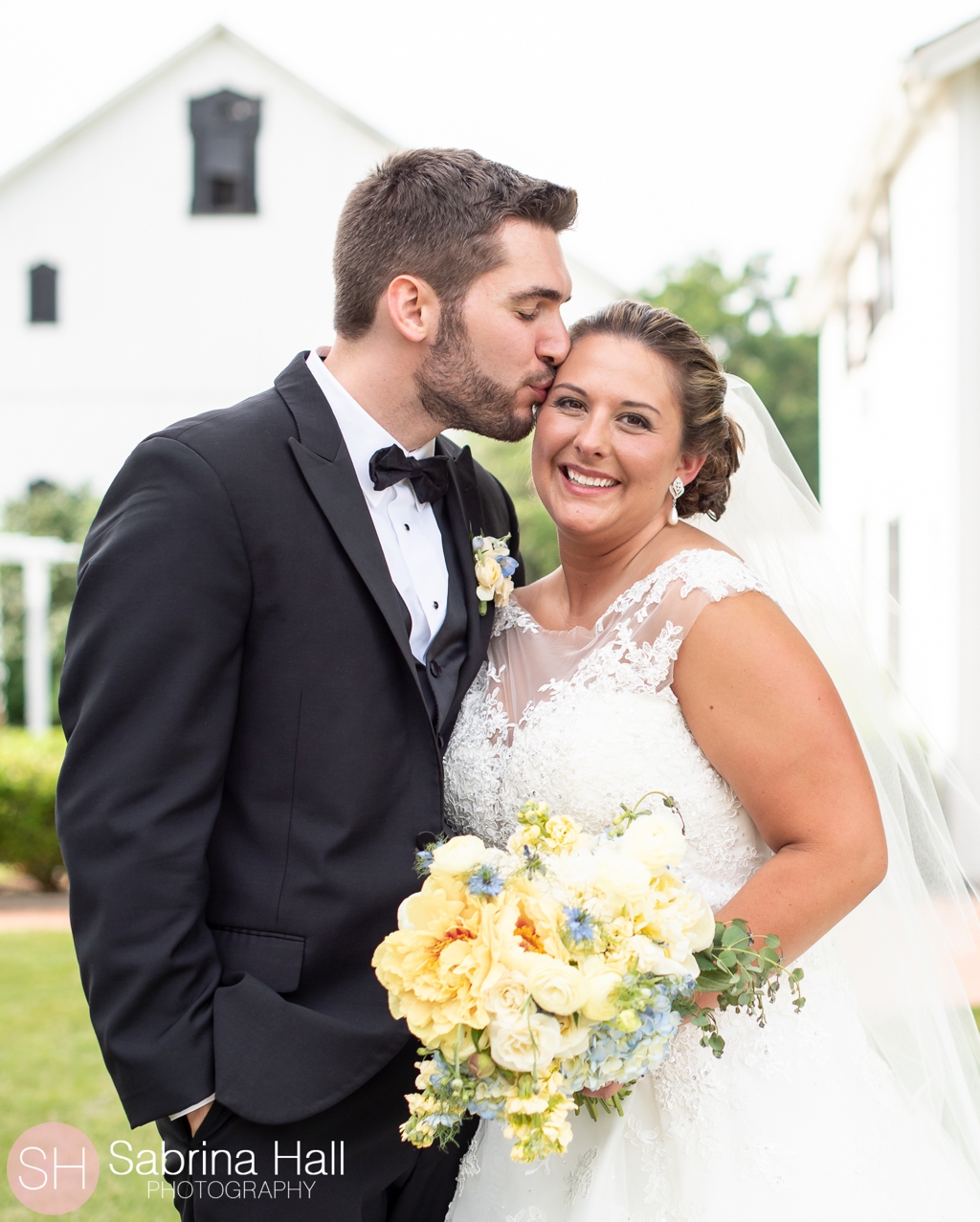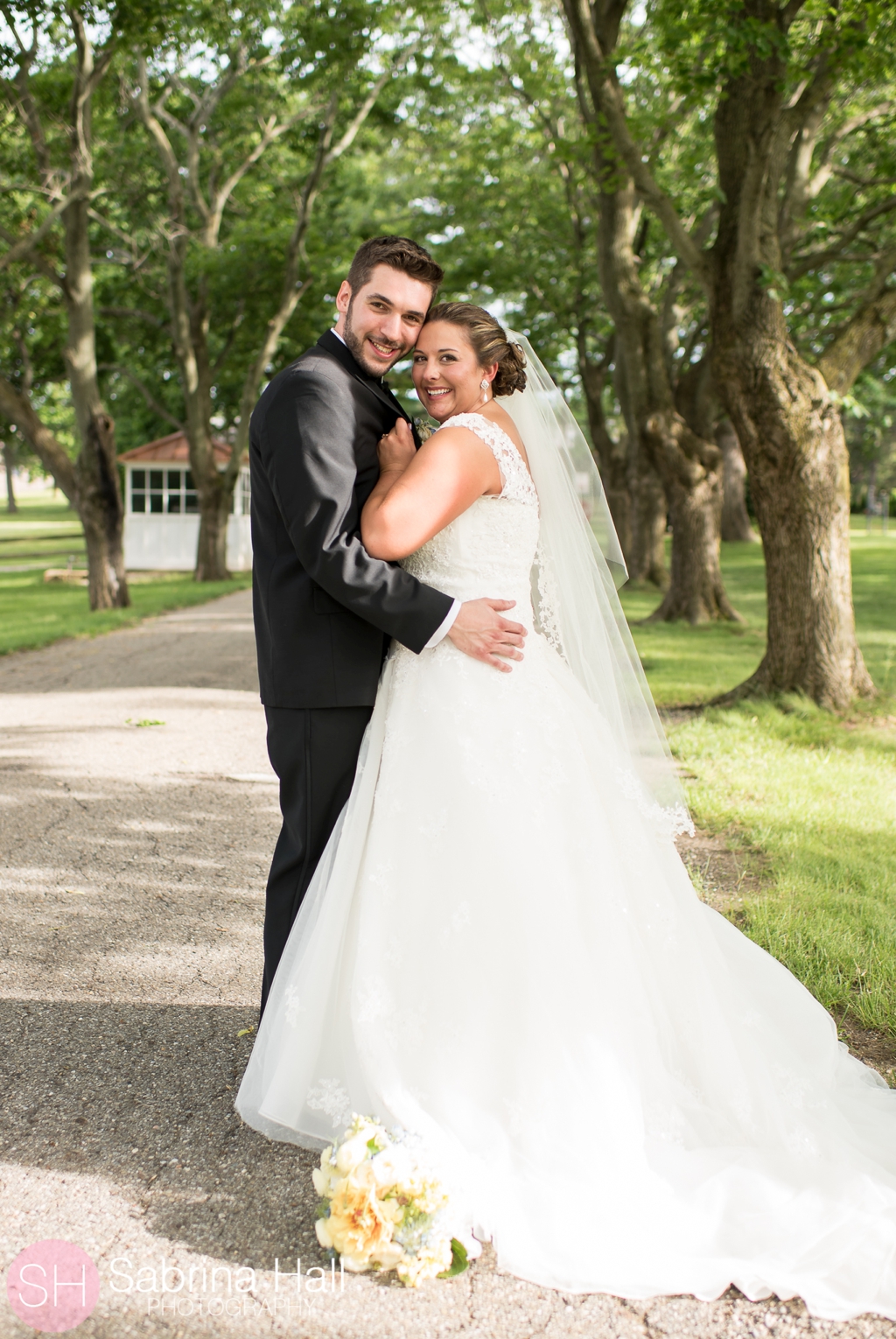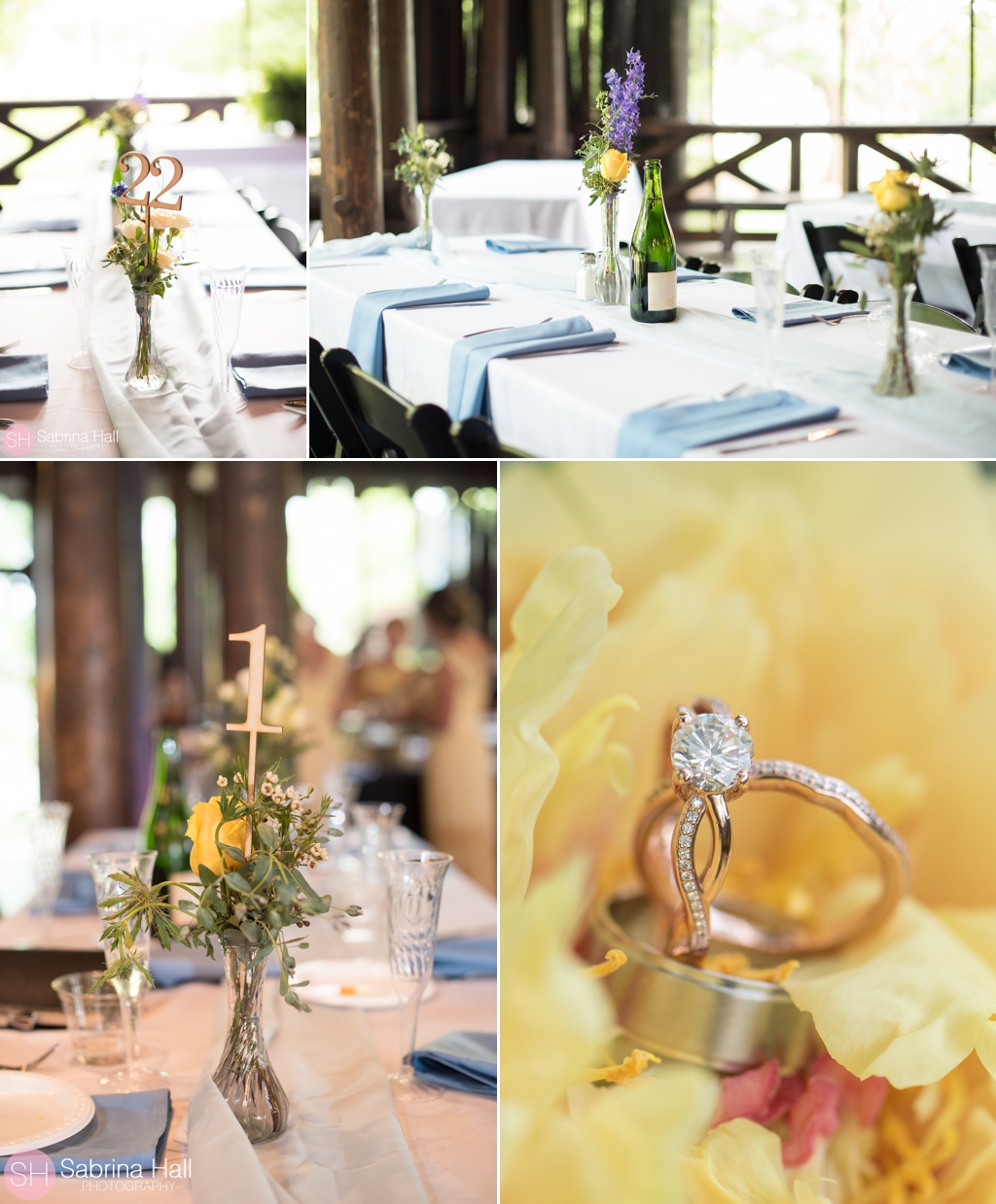 "Our vision for the wedding is a vintage, rustic, country, and traditional style. We are keeping all of the traditional wedding ceremony traditions. We are getting married in my families church. I have grown up going here and I am honored to be getting married by my Pastor. I love the simplicity and tradition of a formal ceremony so Andrew and I are keeping the traditions. For our colors and decor for the wedding it will be vintage, rustic, and country feeling. I love vintage/rustic things and bringing them back to life. Our reception will be at the Hoover Park. We love the rustic feel of the building and how it is covered but completely open at the same time. It gives you a great indoor/outdoor venue. Andrew loves being out in nature so this venue is perfect for us." -Brittany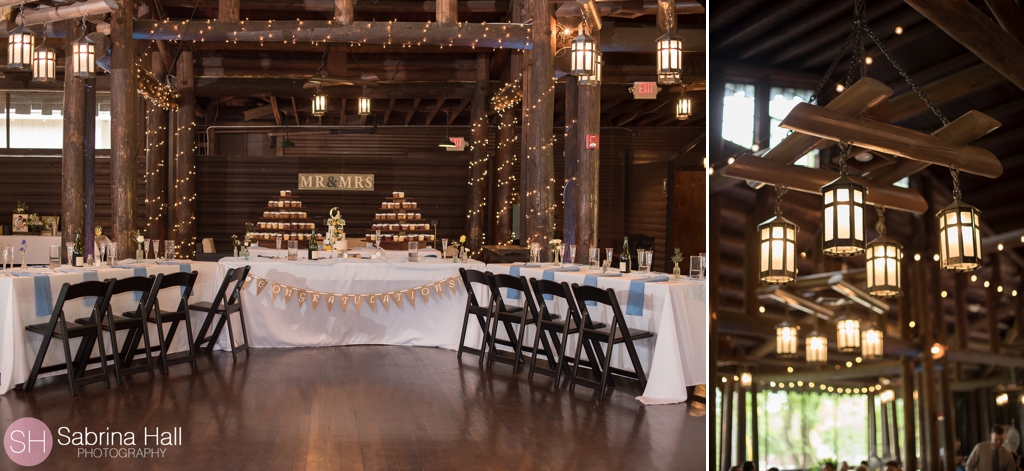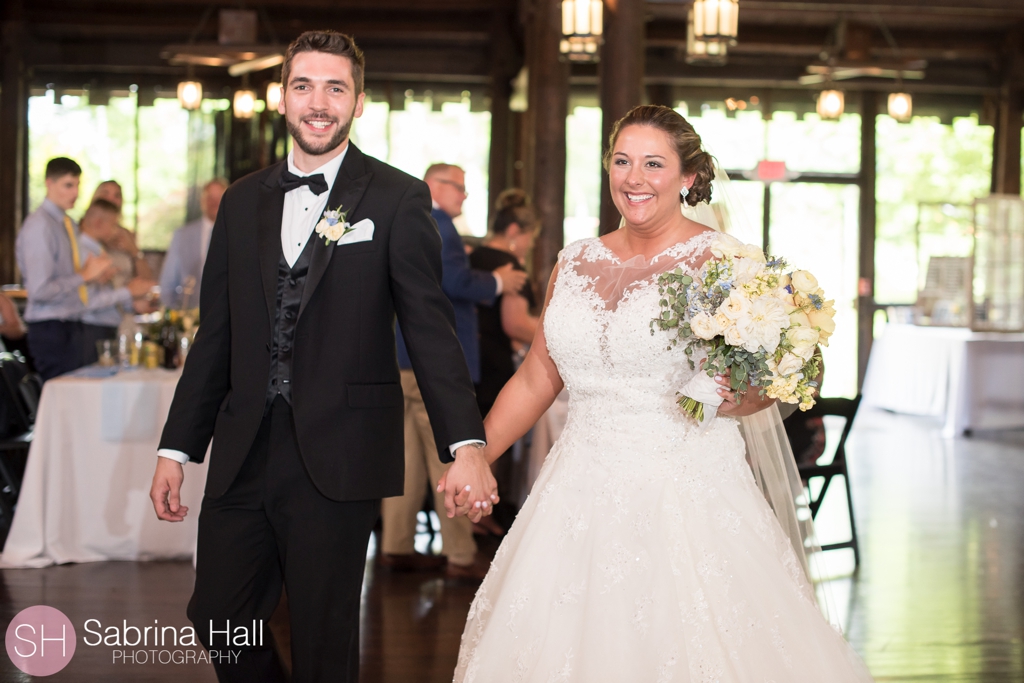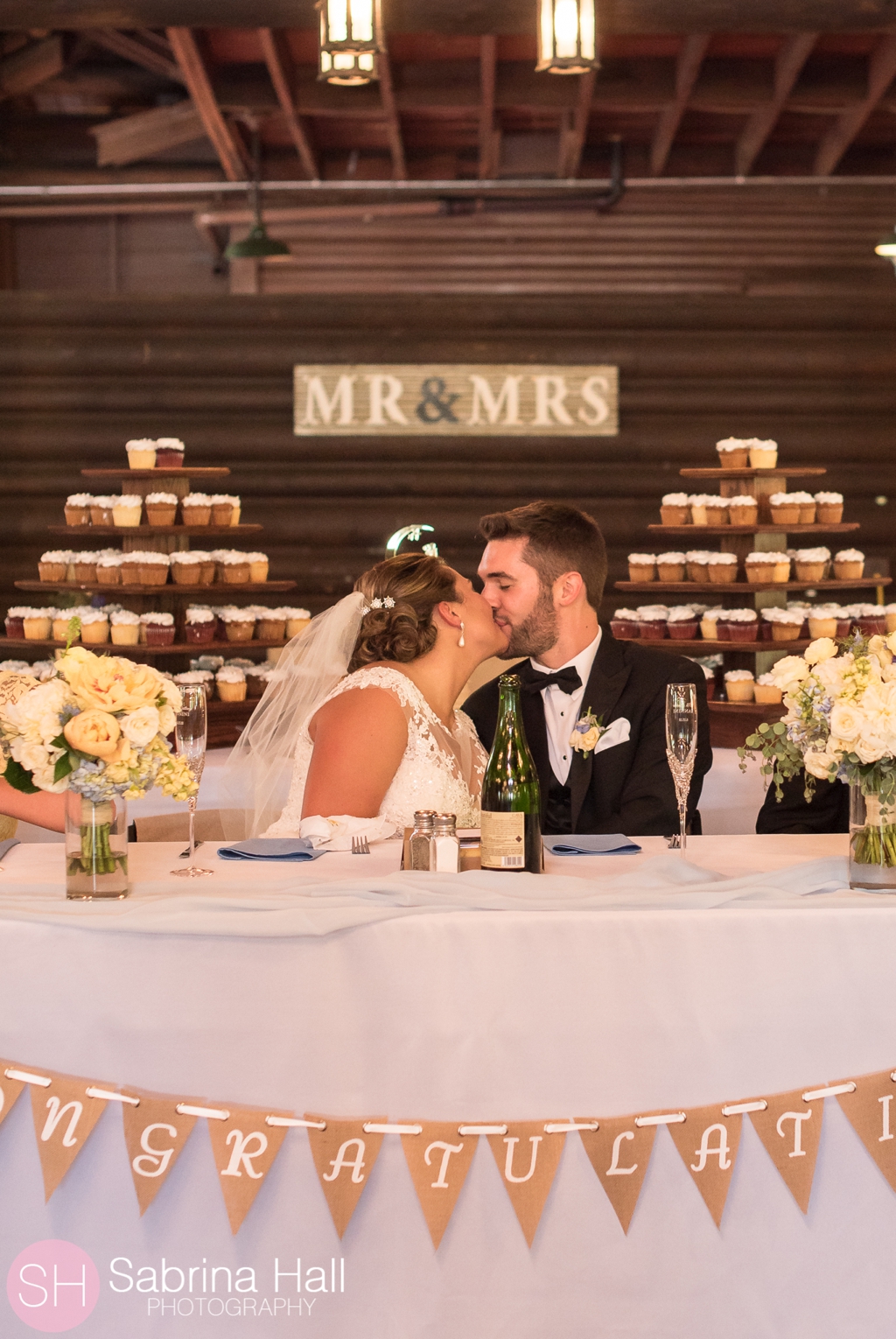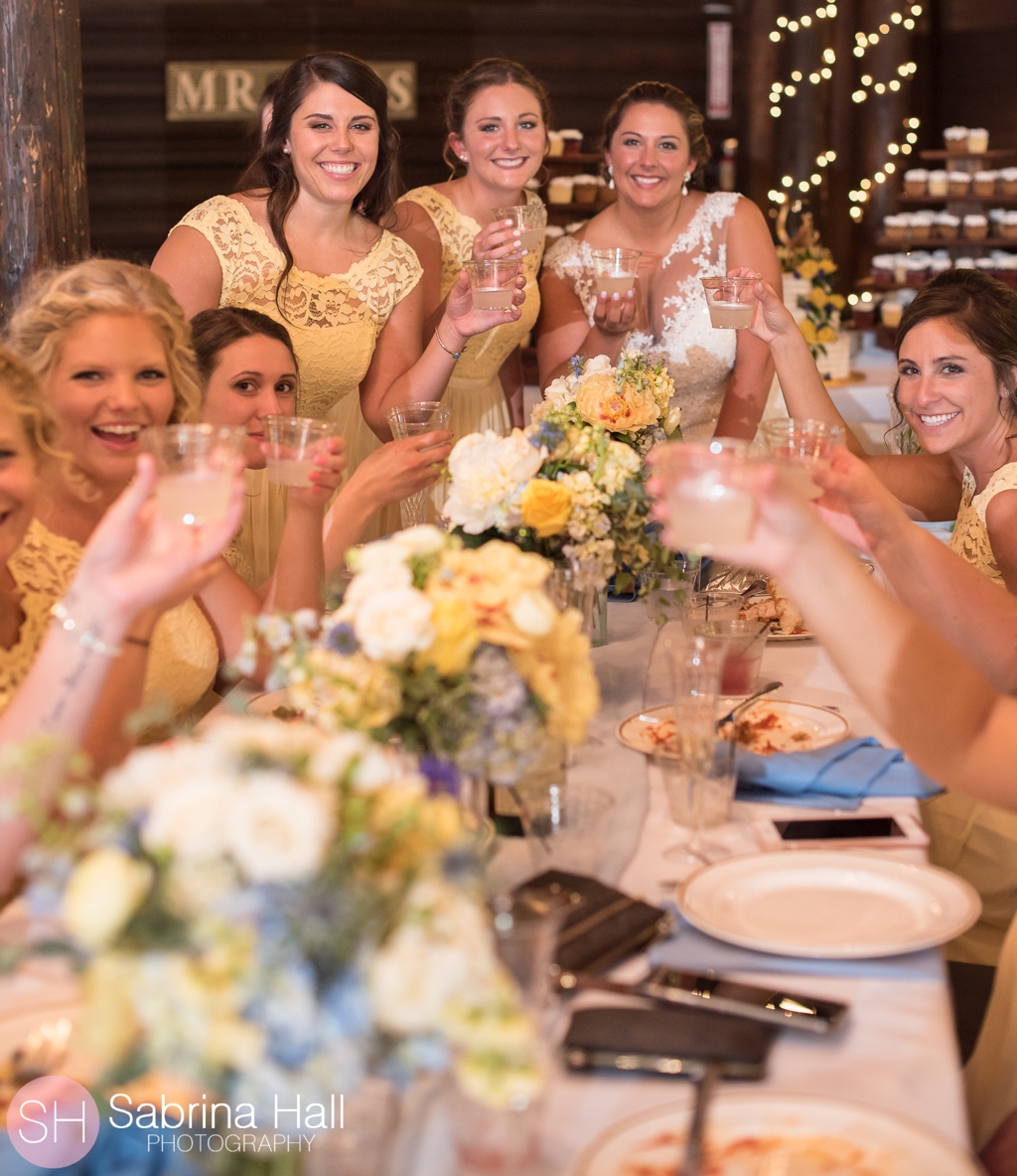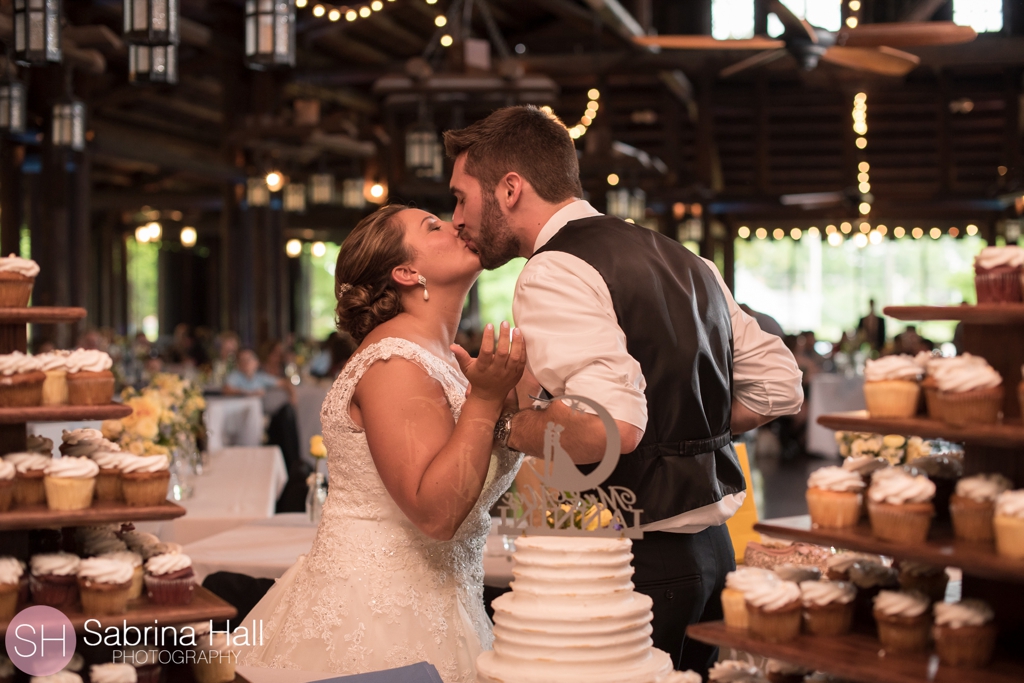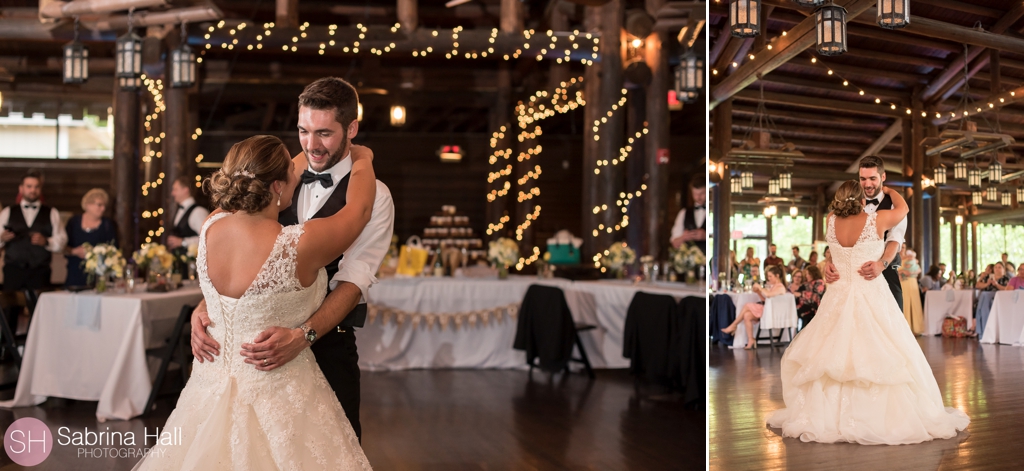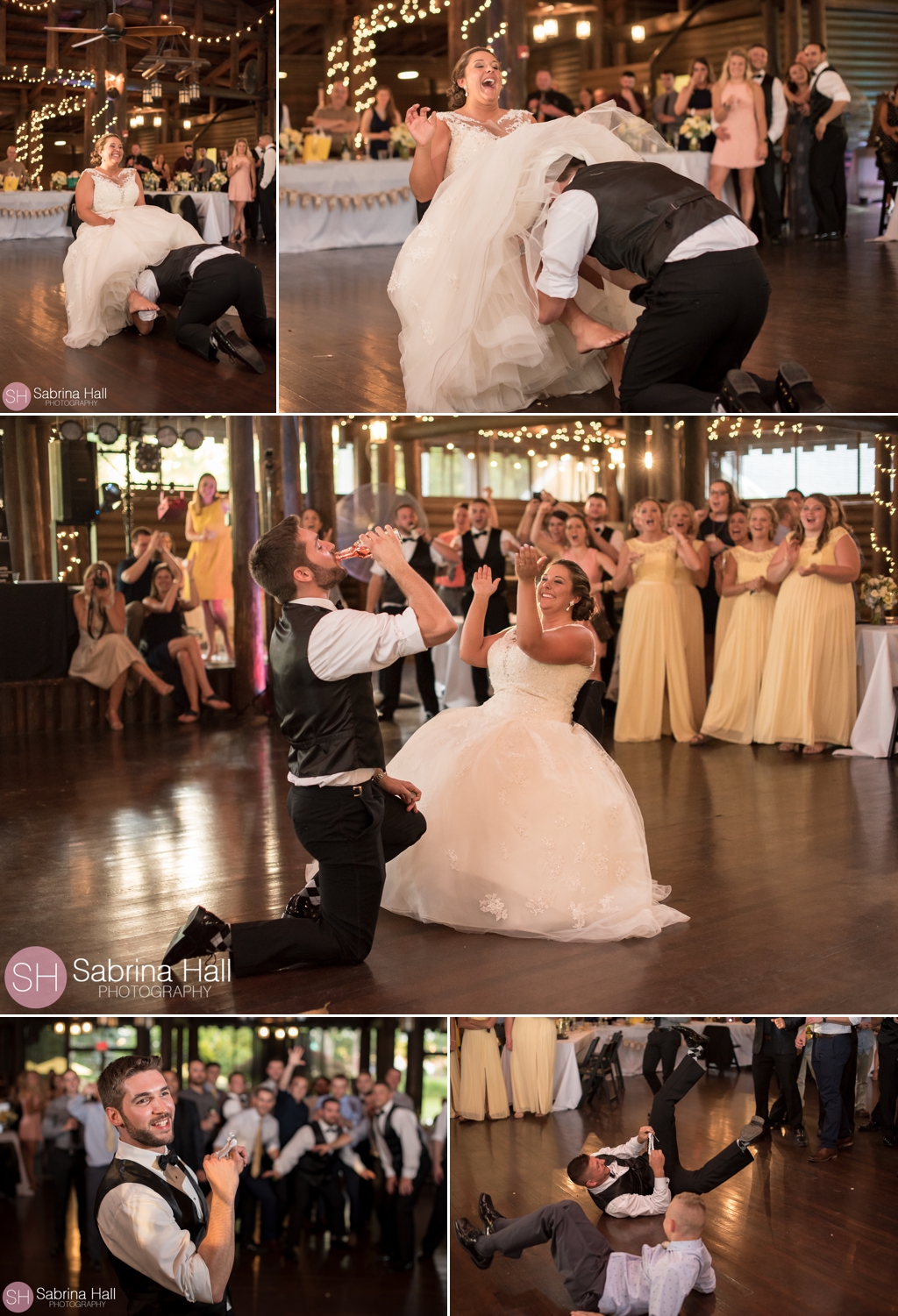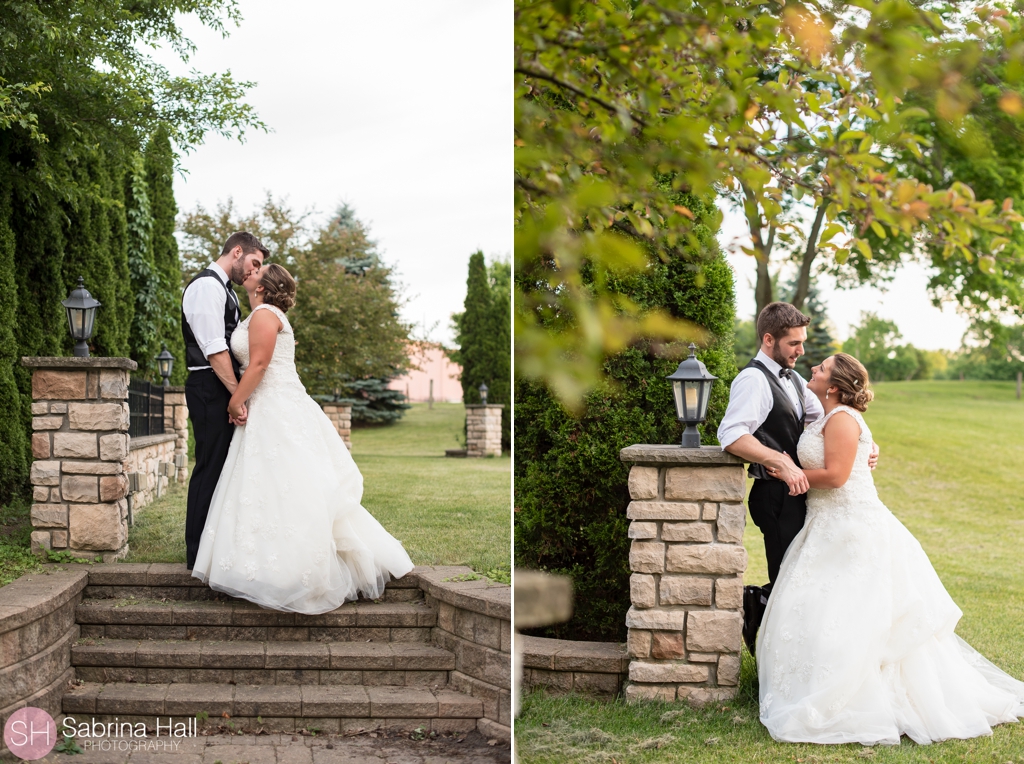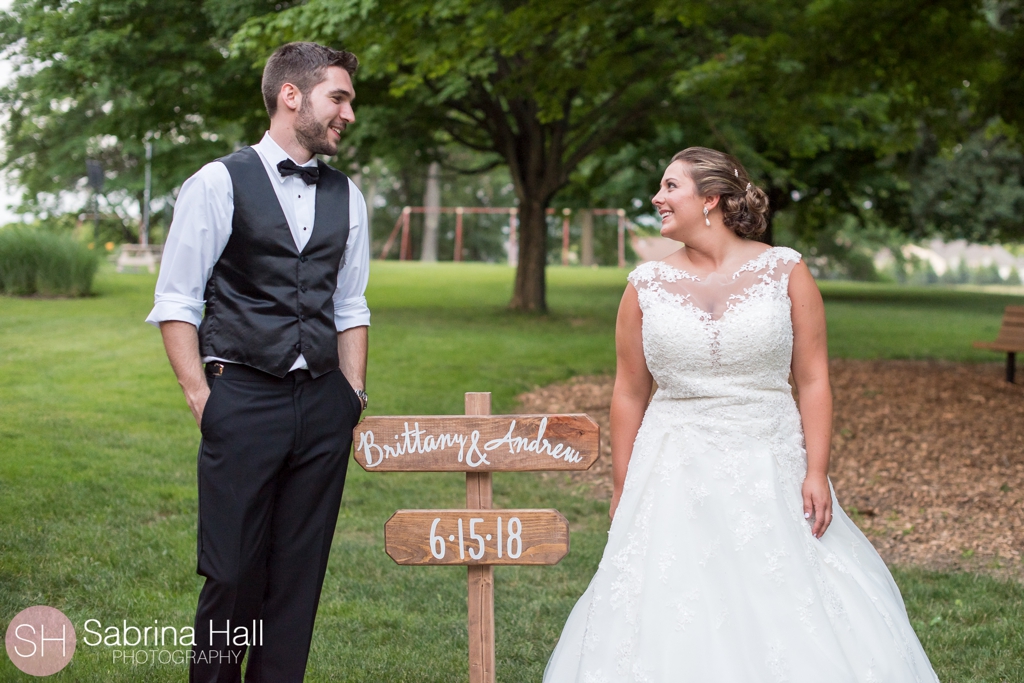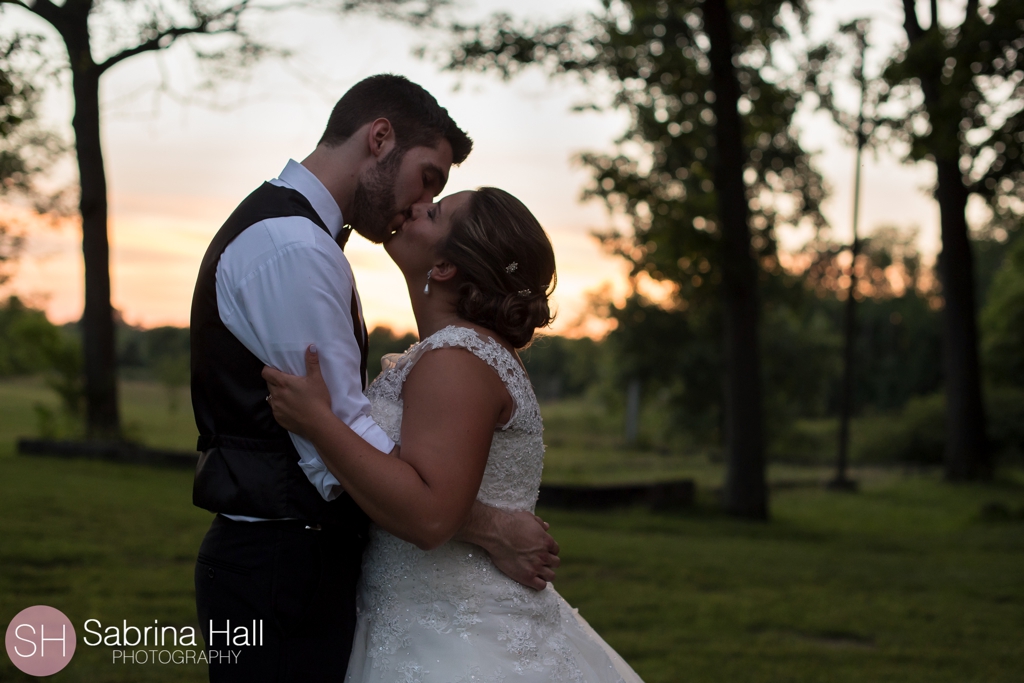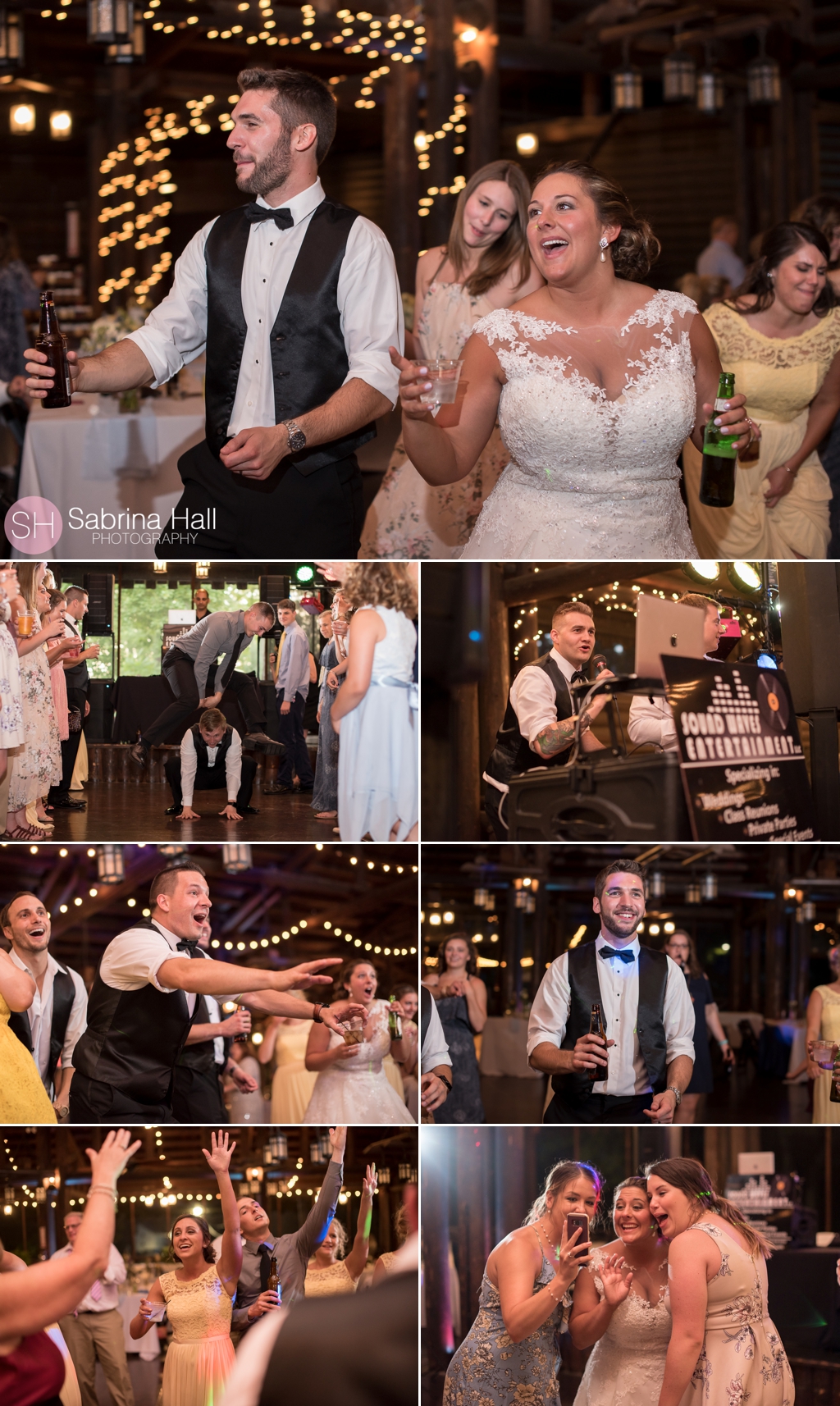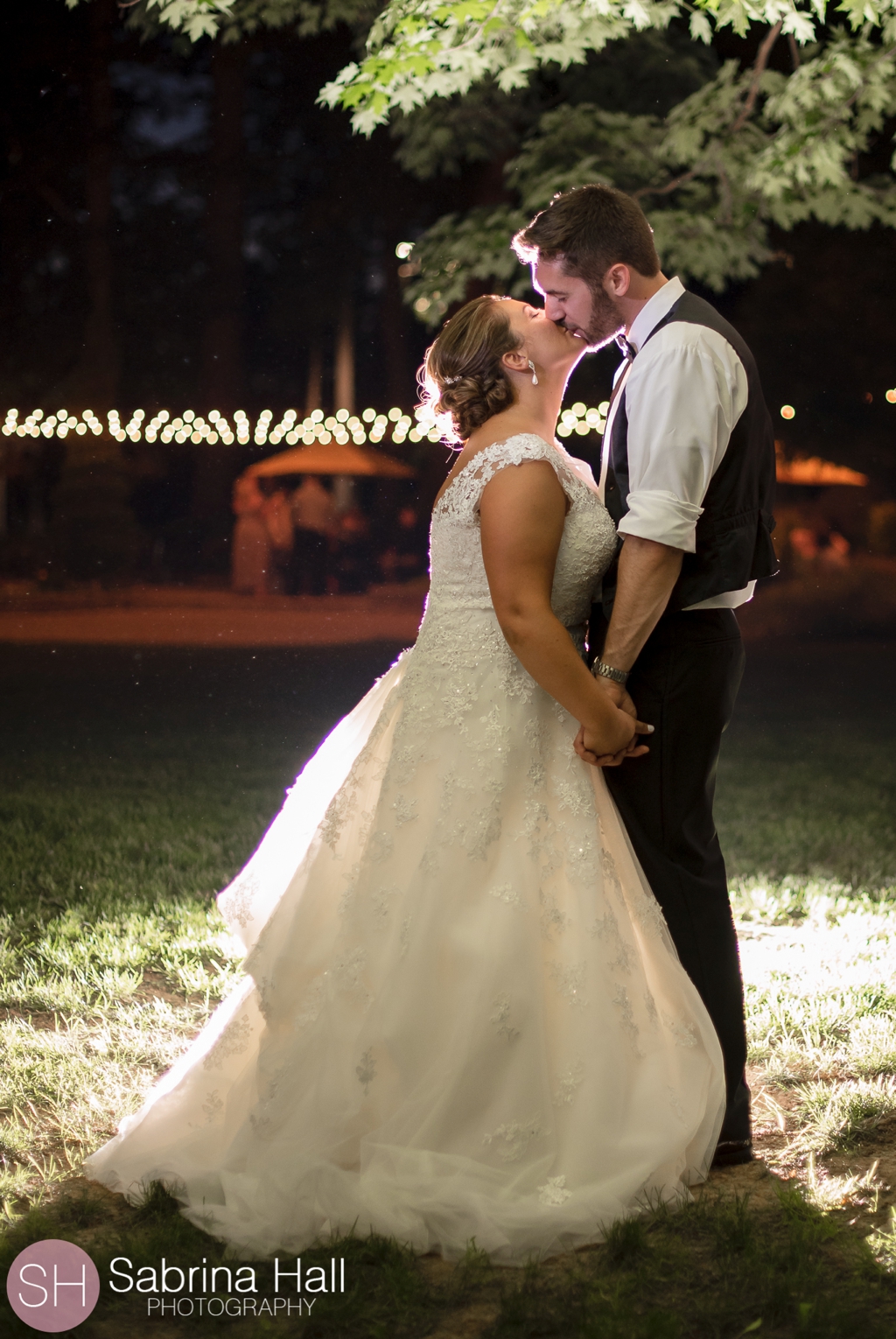 Congratulations Brittany & Andrew!! 
Wedding Vendors:
Location: Hoover Park
Flowers: Nikki's Perfect Petal Designs
Wedding Coordinator: ReInspired Bride
Dress: Abbott's Bridal
Cake: Acme Fresh Market Catering
Let's connect! Find Sabrina Hall Photography or contact me for more information!