Prestwick Country Club Wedding
Uniontown, Ohio Wedding
For Violetta & Paul, it literally was love at first sight! How sweet is that?! From having their first kiss on the beach in Florida, to getting engaged in that same spot years later, their love story is quite literally one you could see on the big screen! I was sooooo happy to be able to photograph their gorgeous Prestwick Country Club Wedding in Uniontown this June and witness their cuteness in person!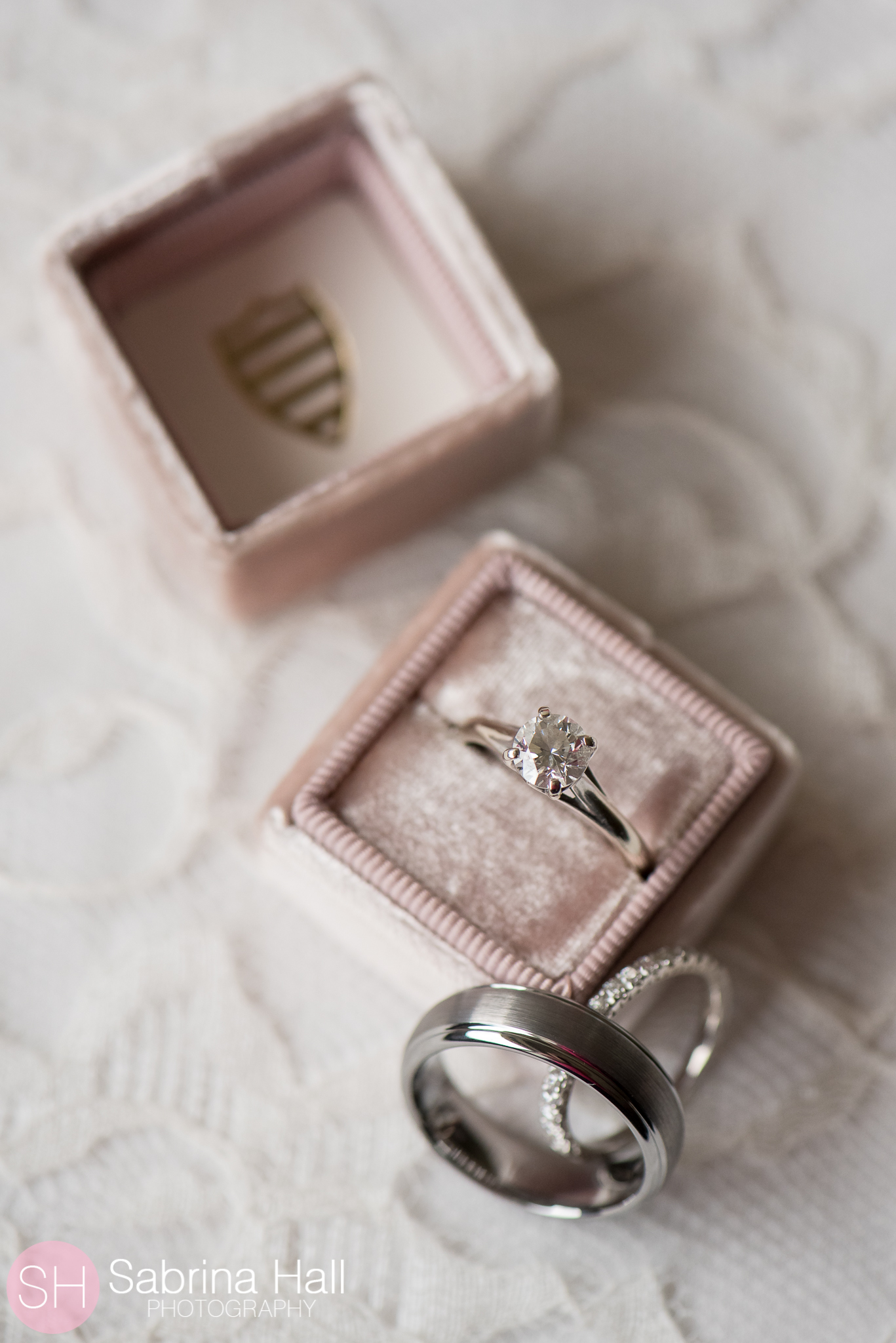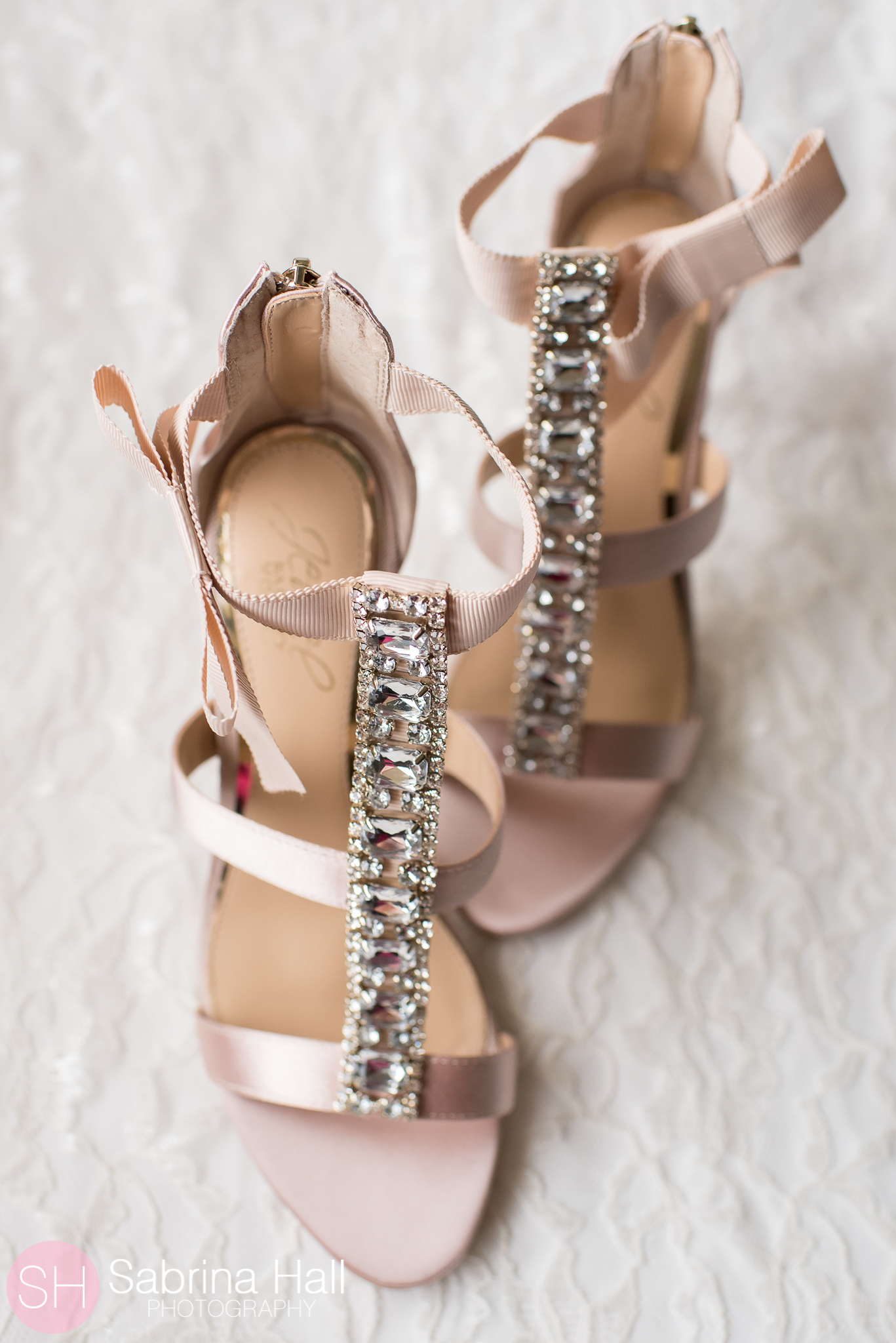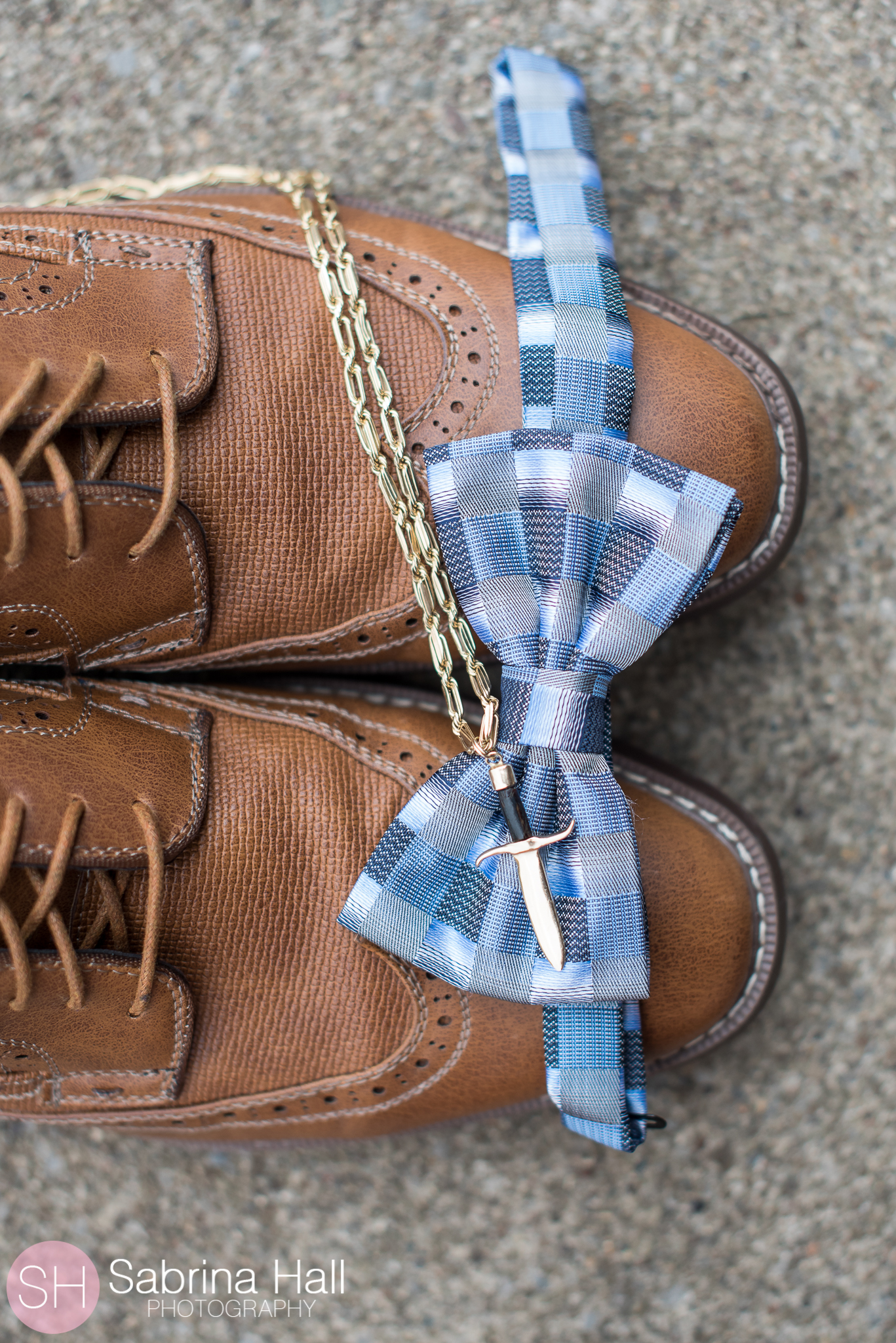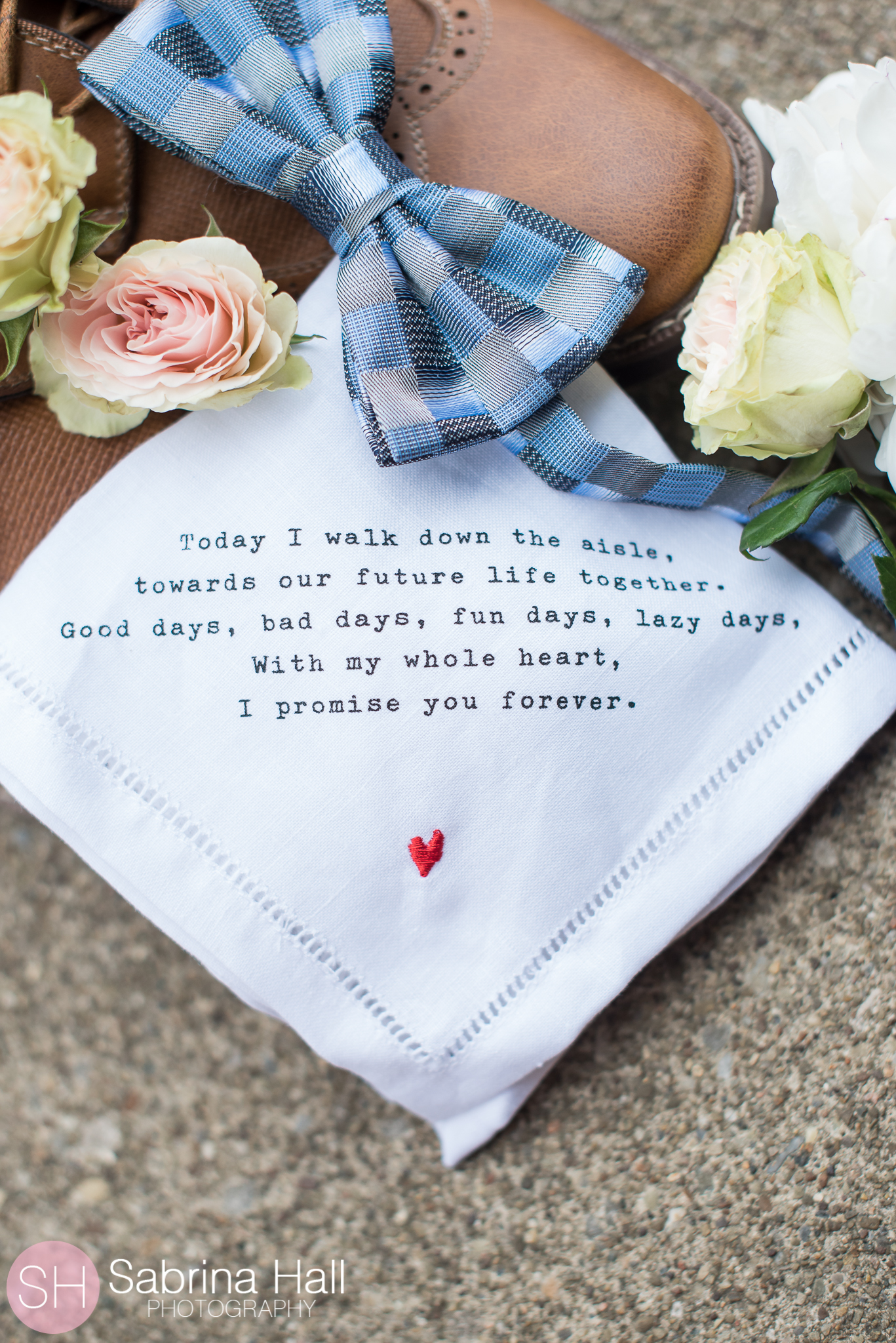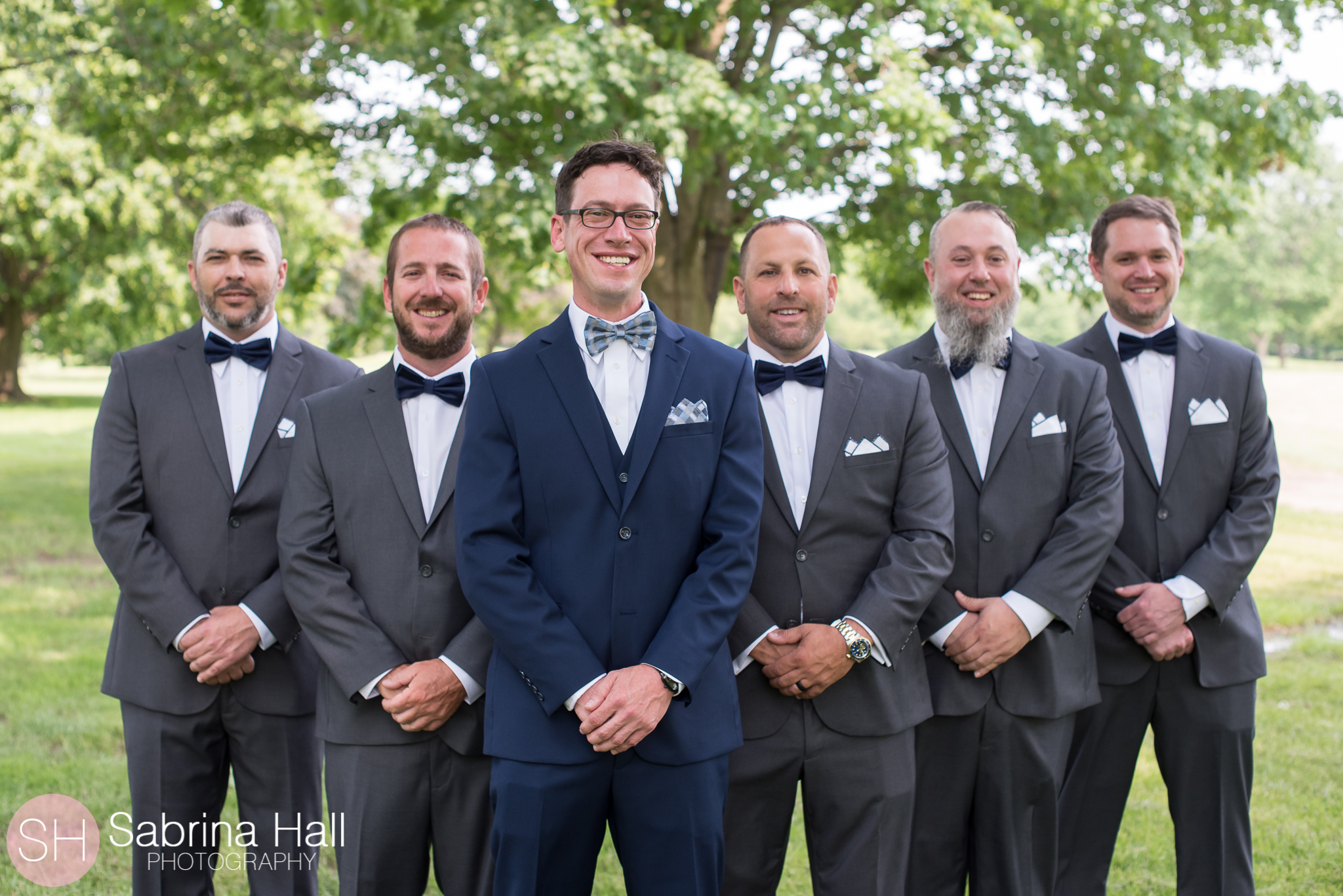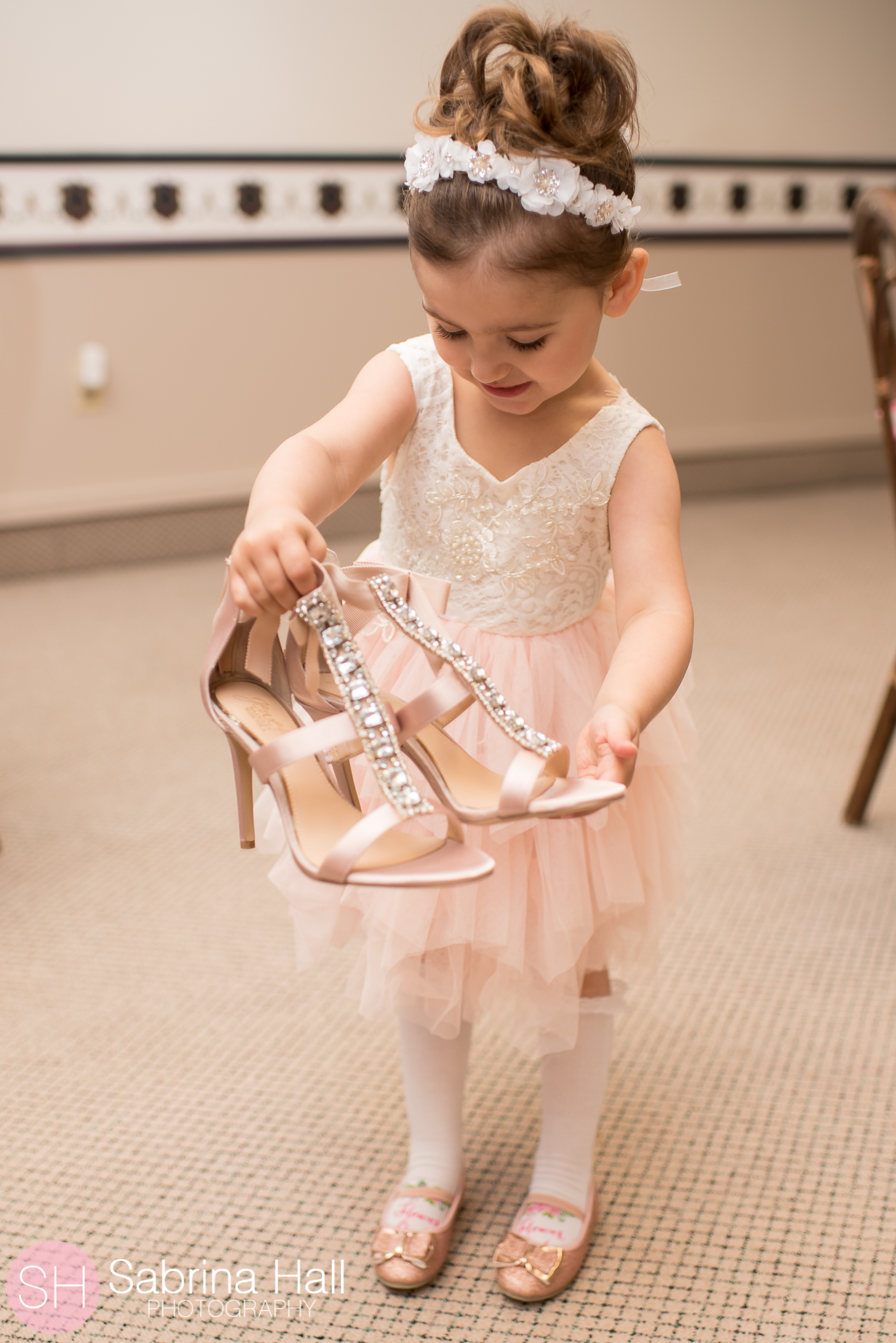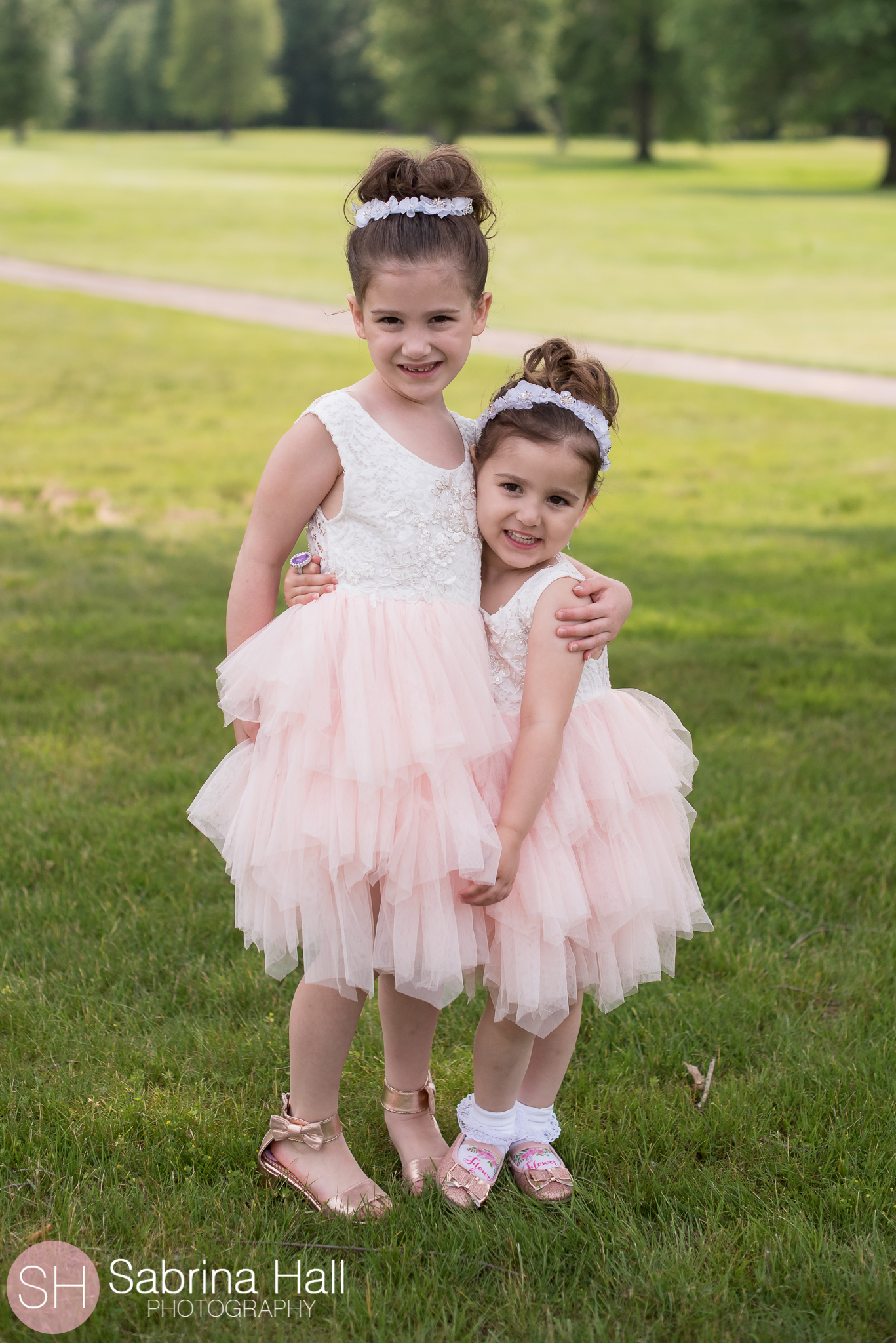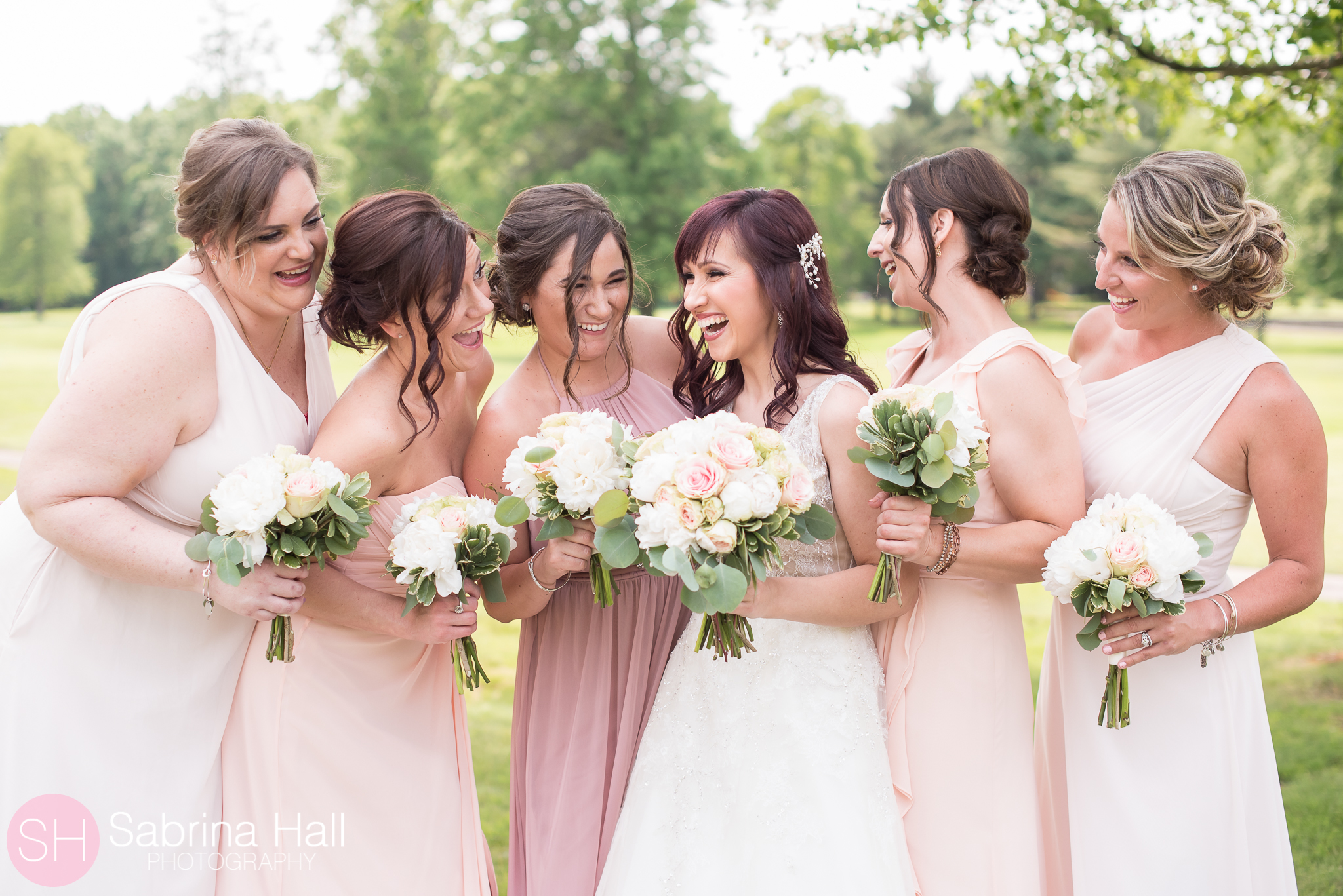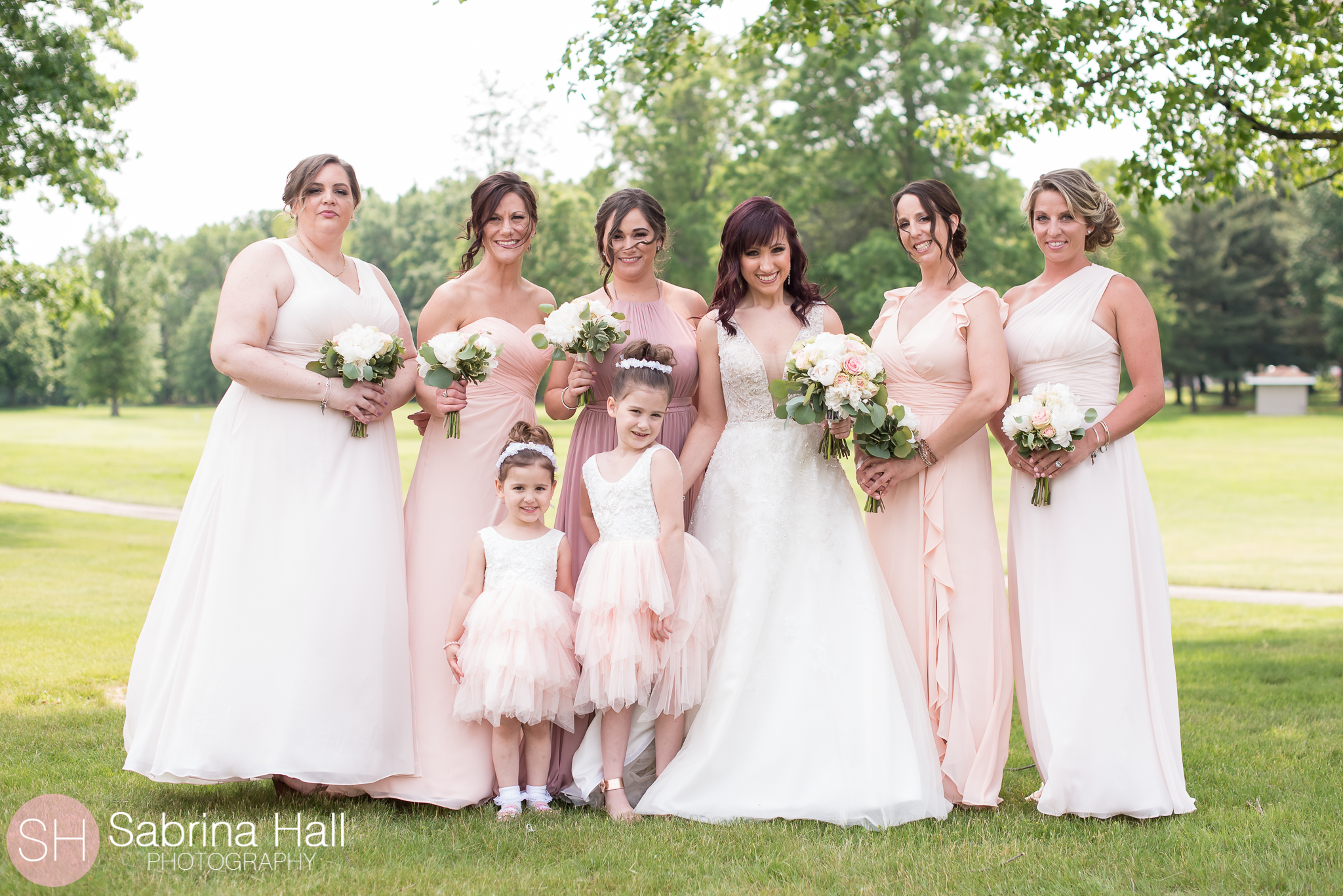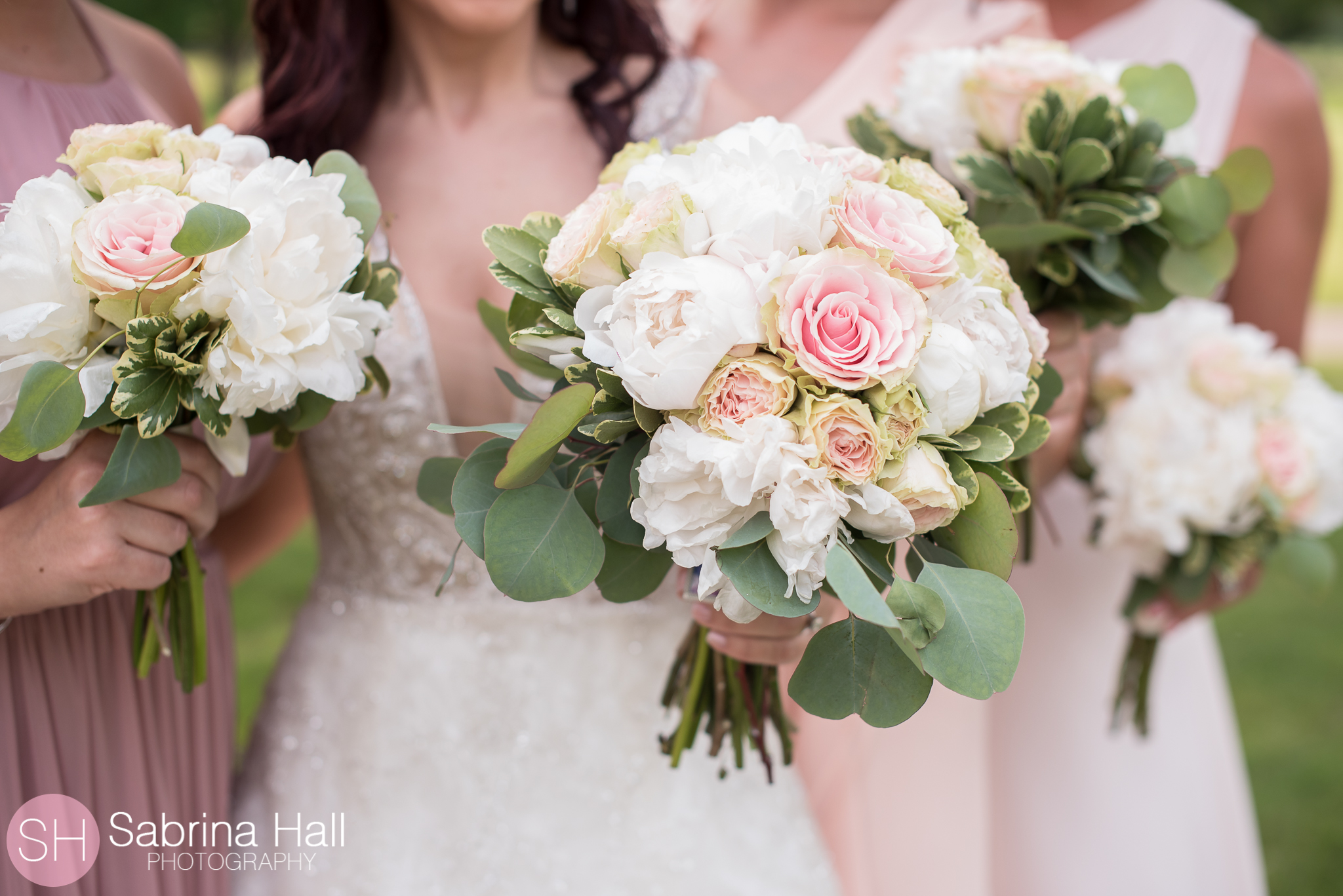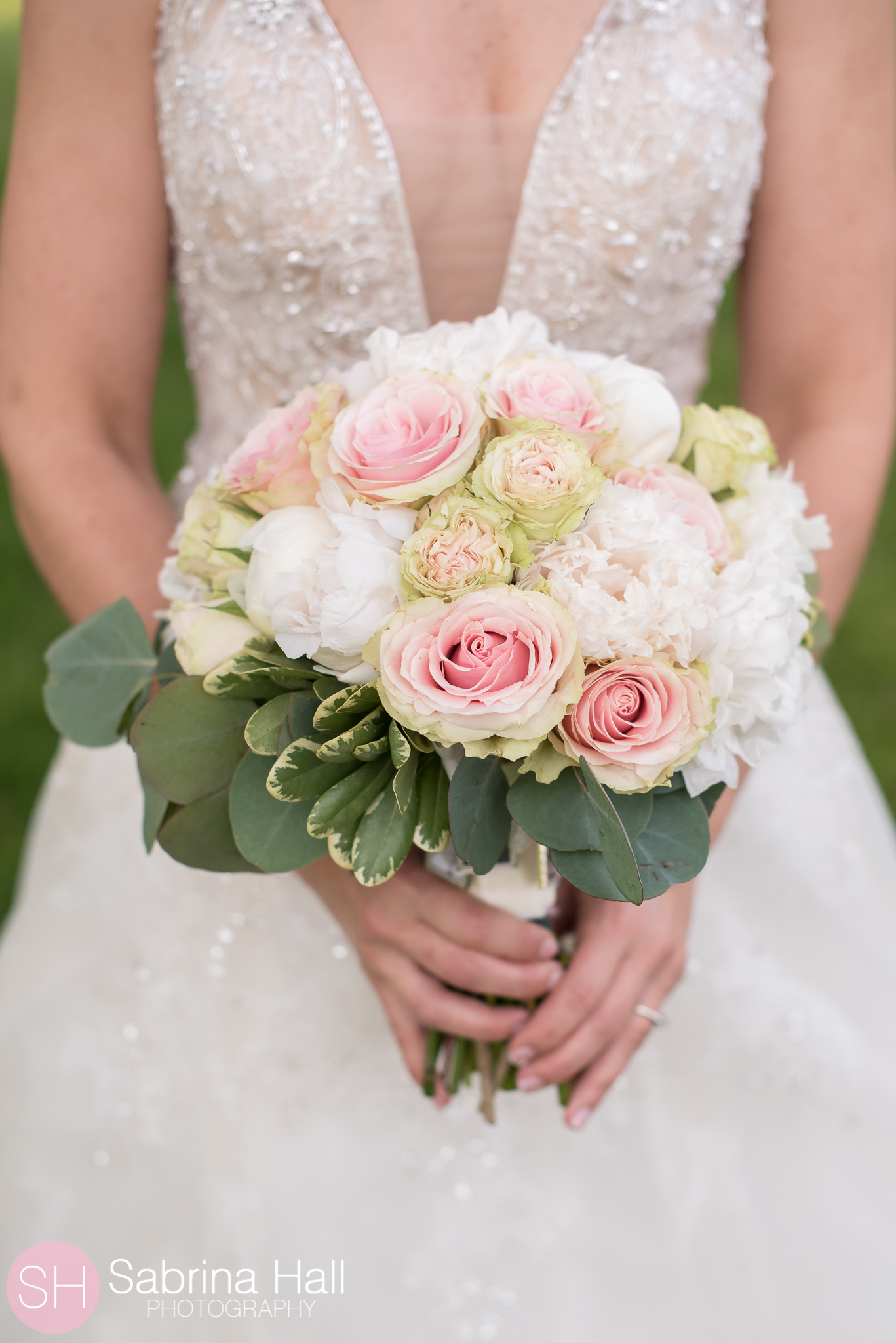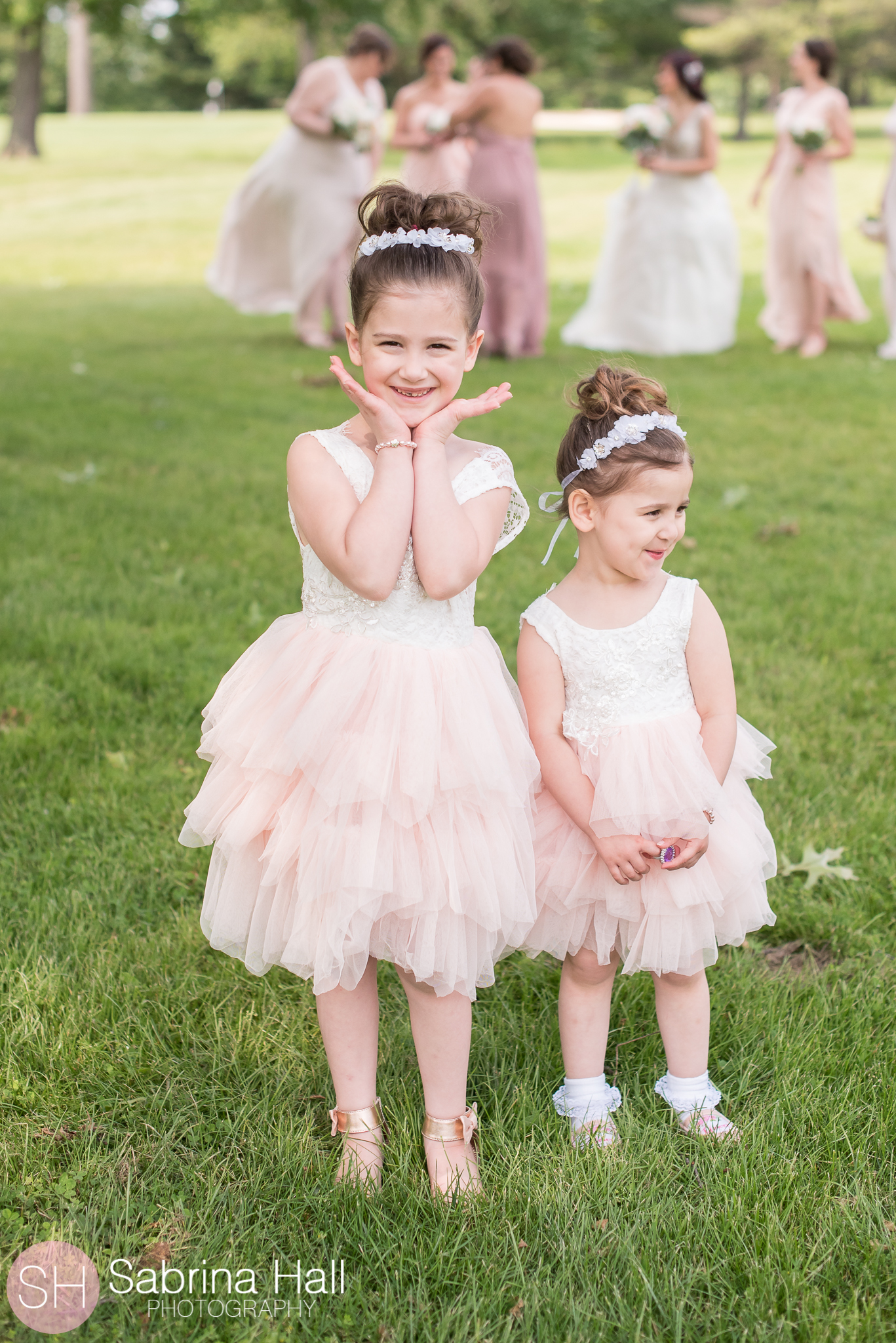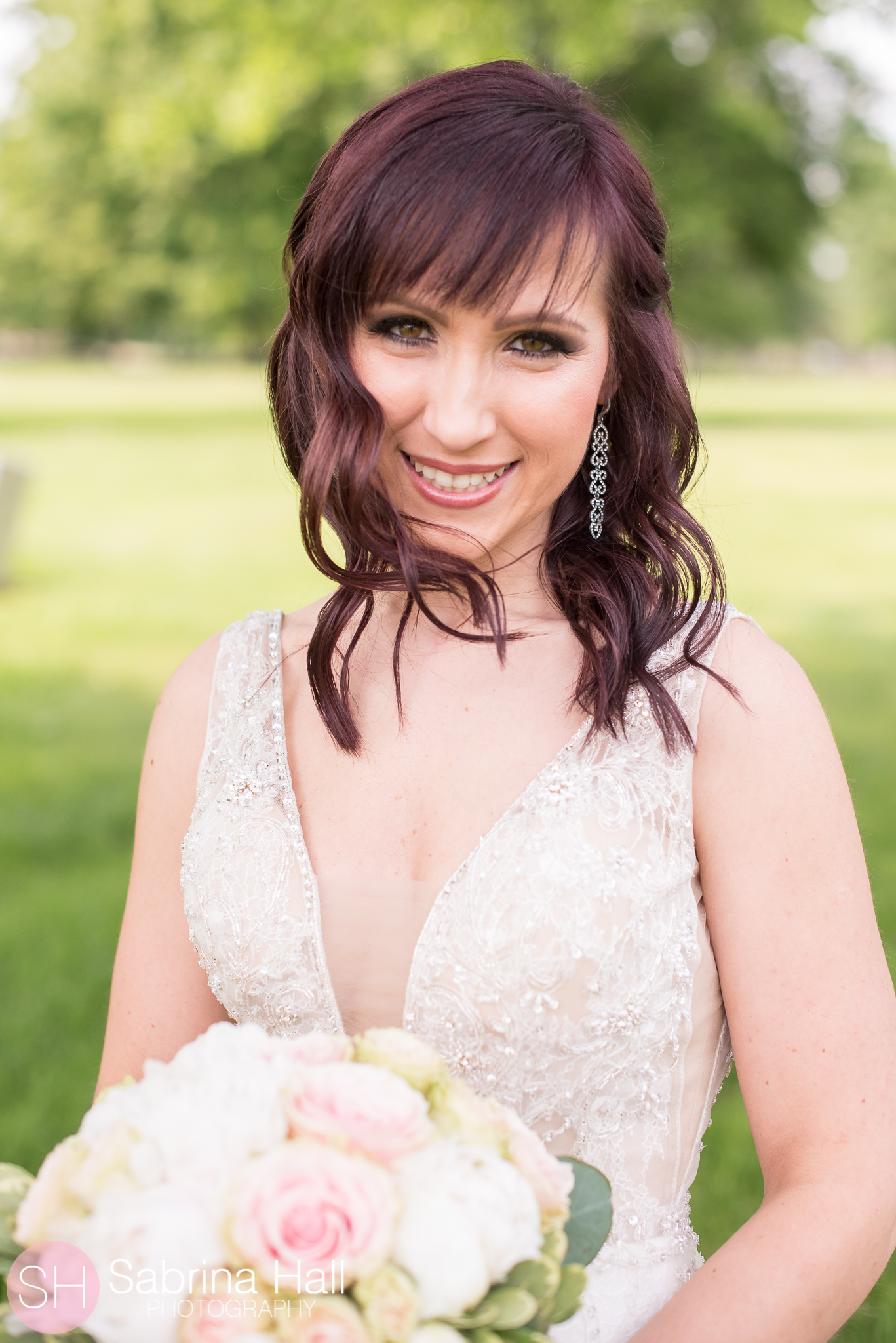 About The Dress:
"I tried on many dresses and had something different in mind but once I put my dress on I knew it was the one I wanted to walk down the isle in. I didn't have a specific reason why I chose that one, I just fell in love once I put it on!"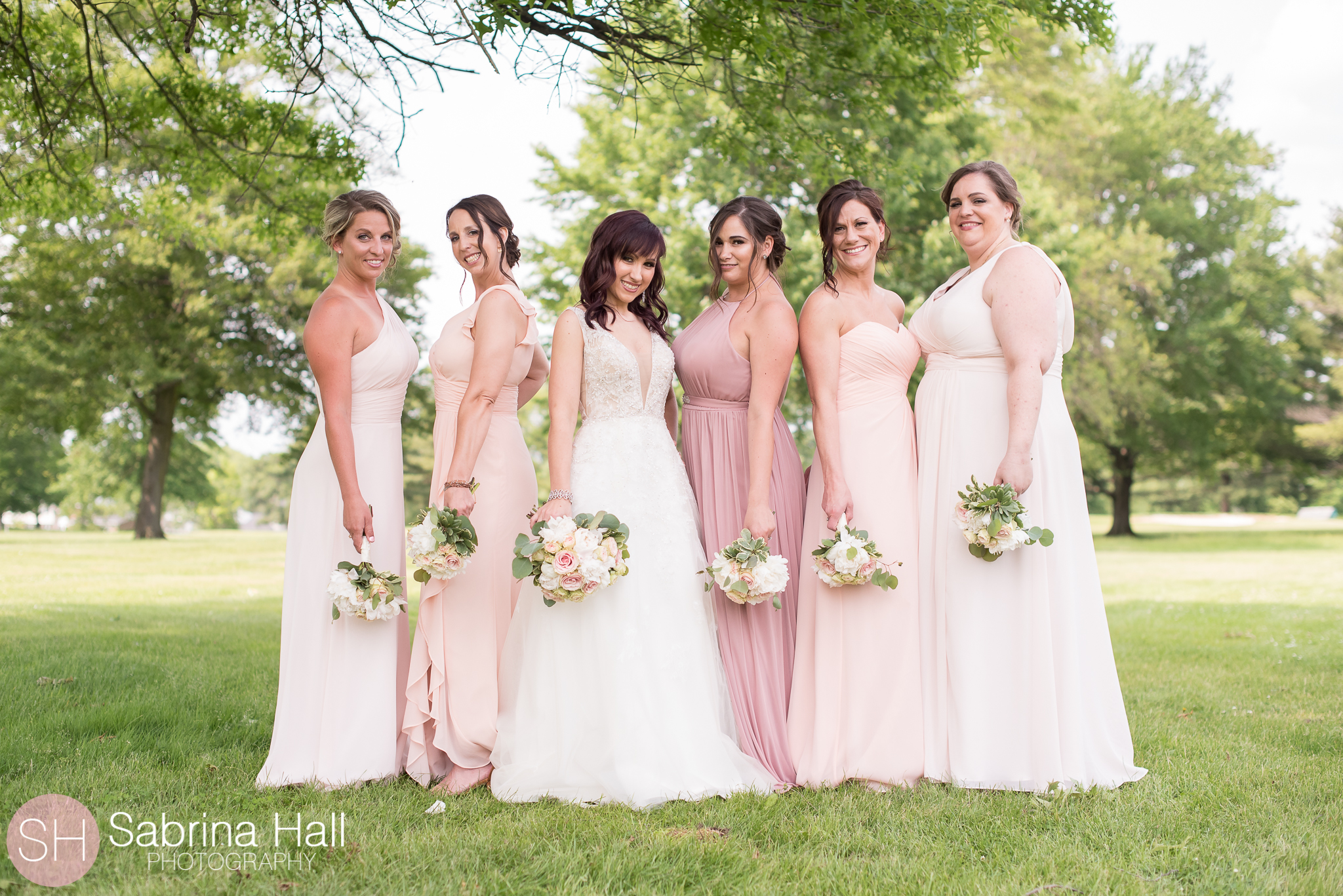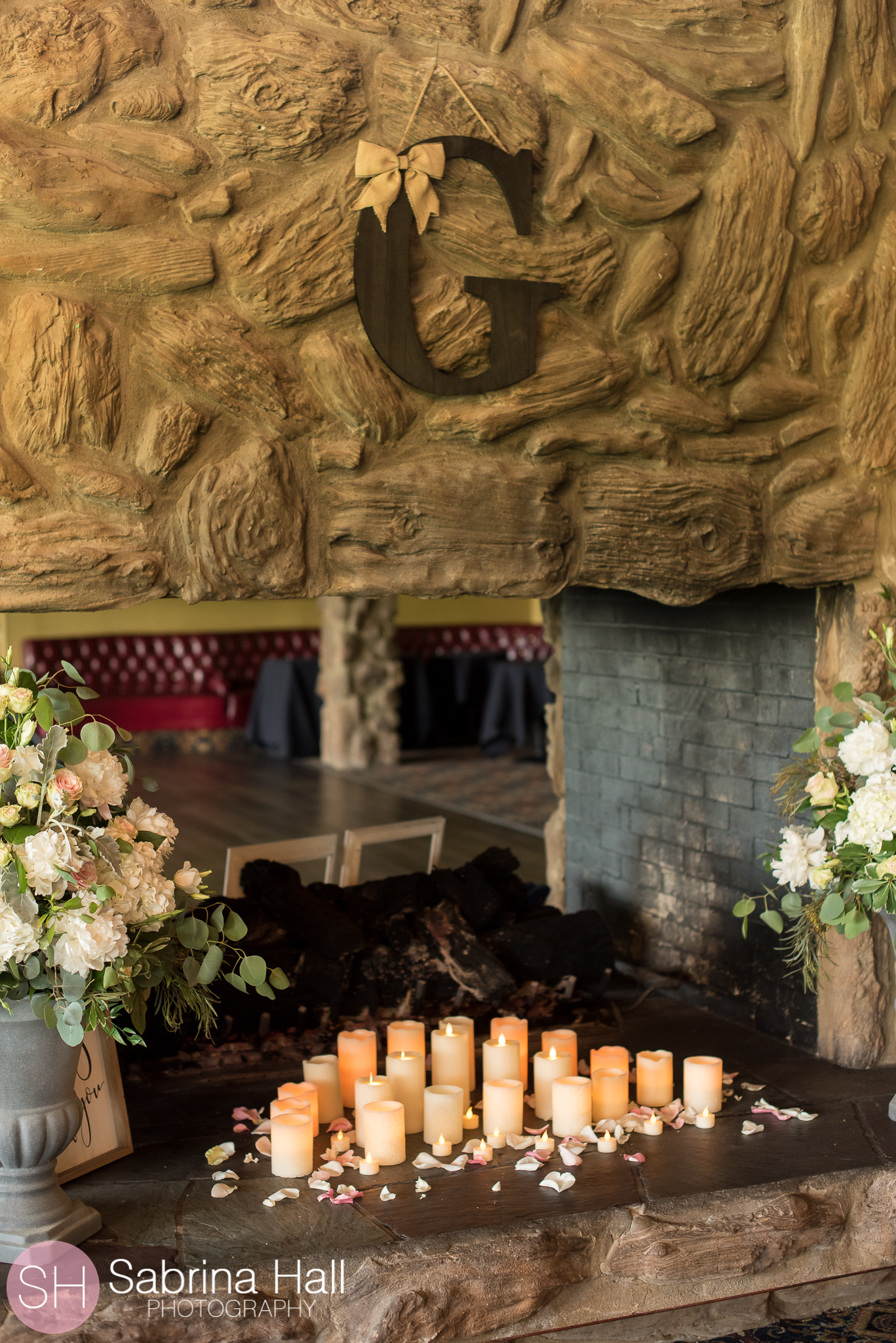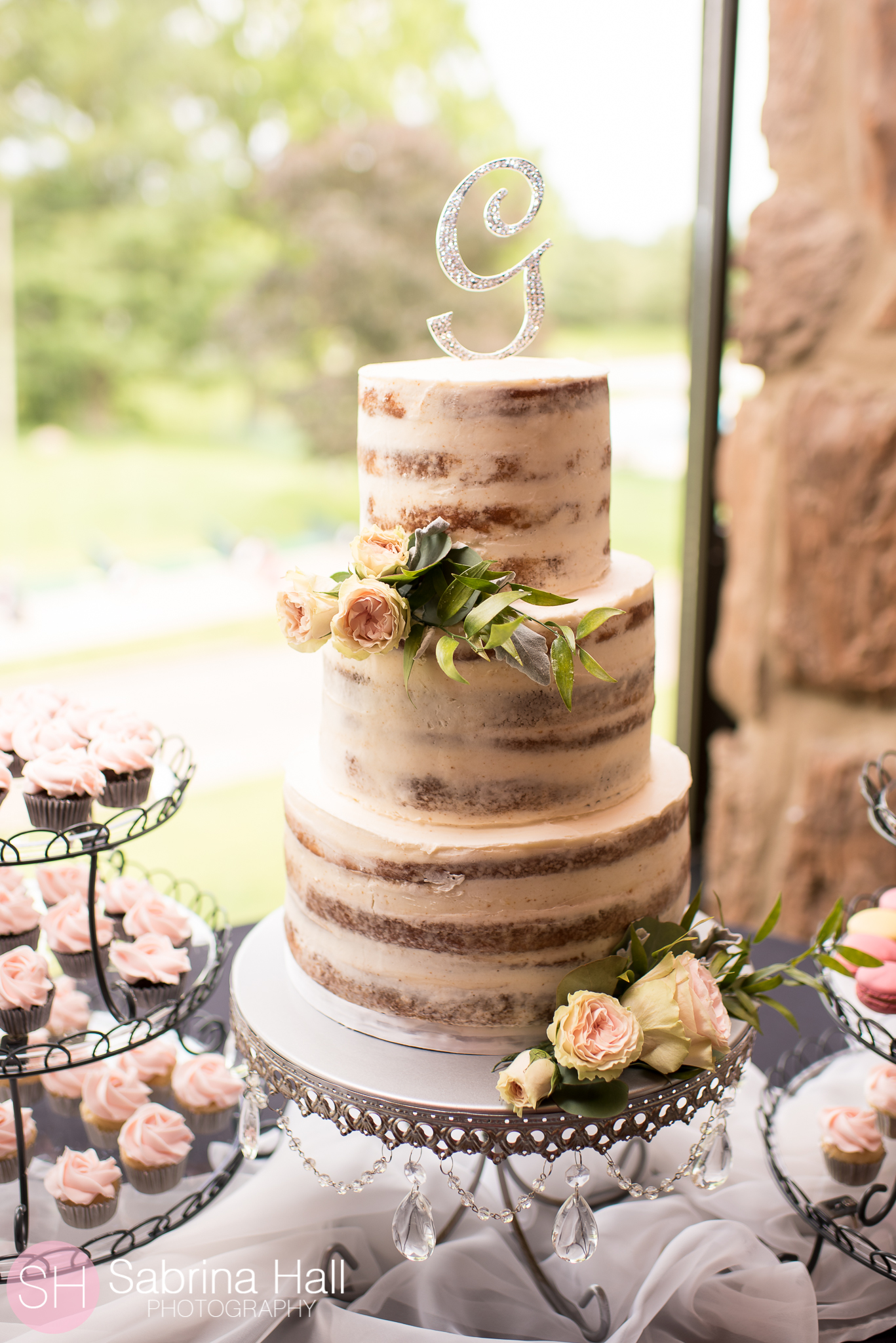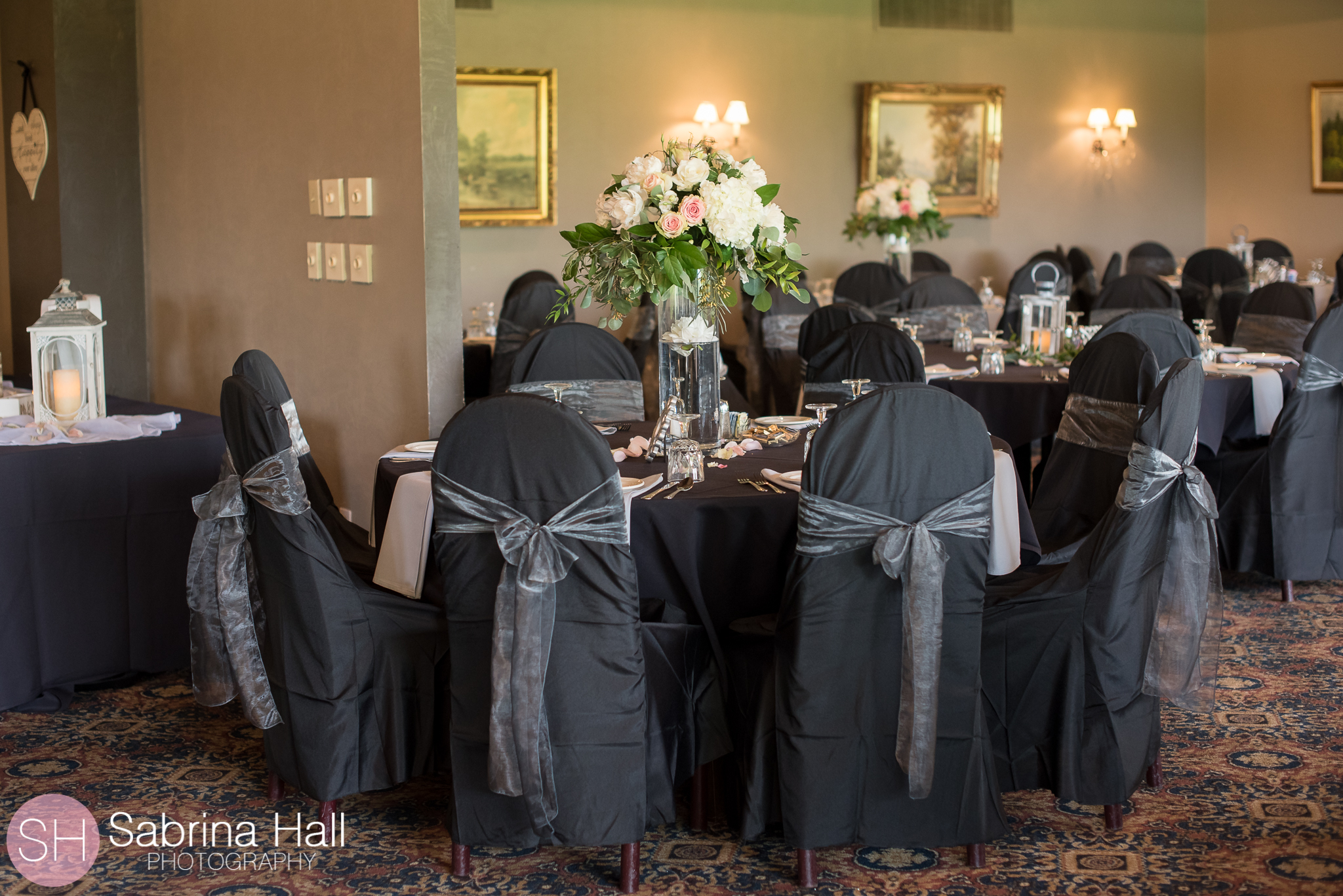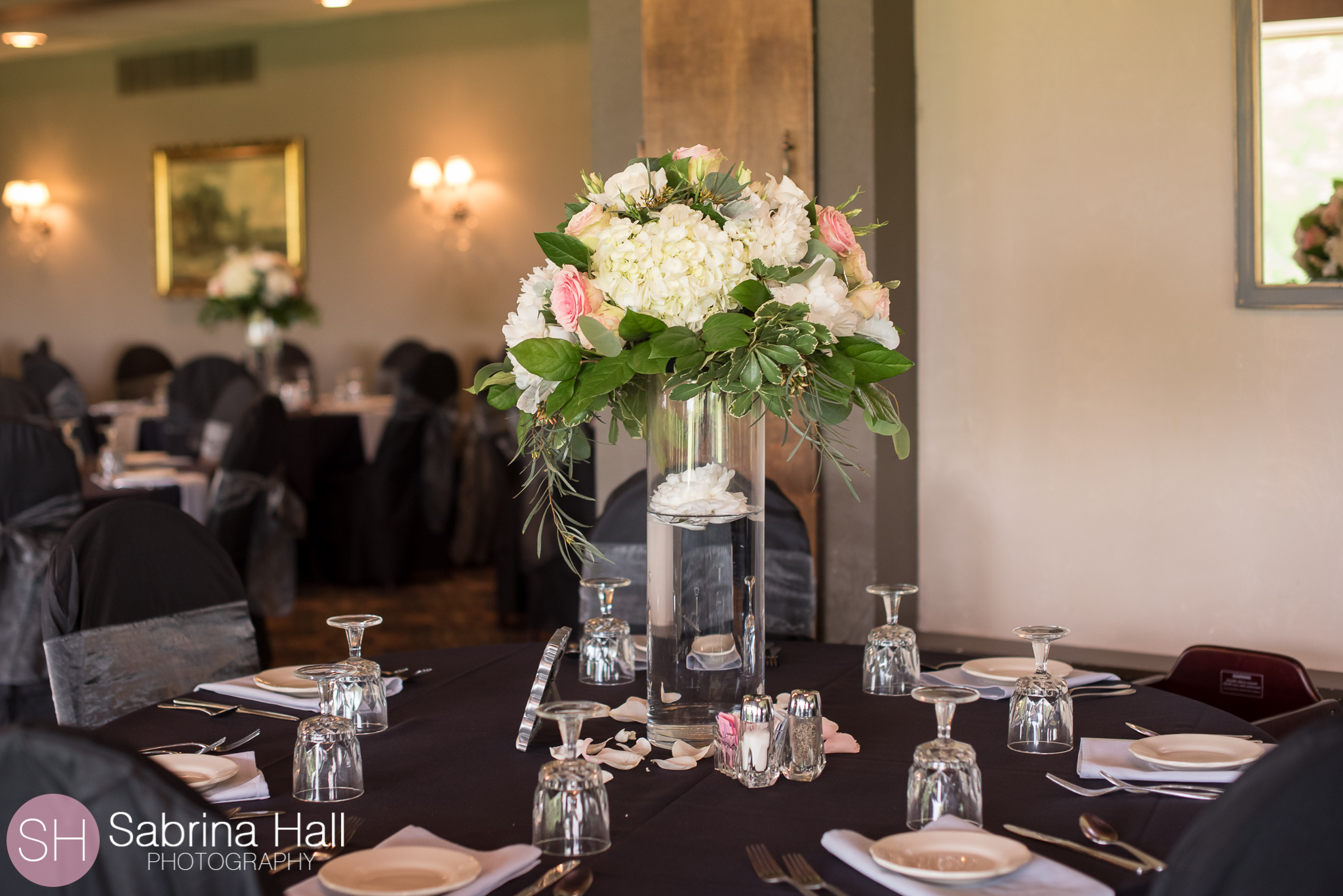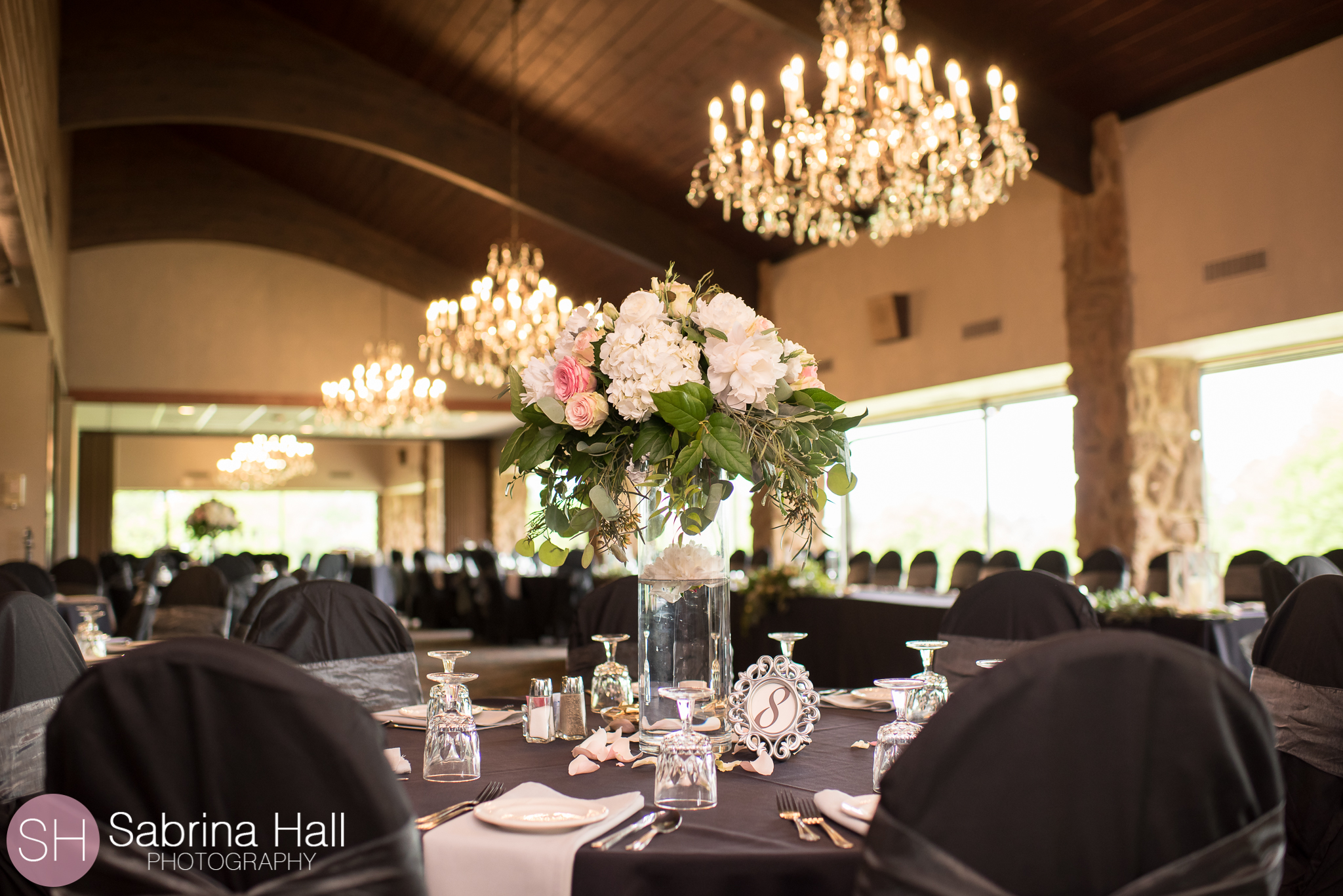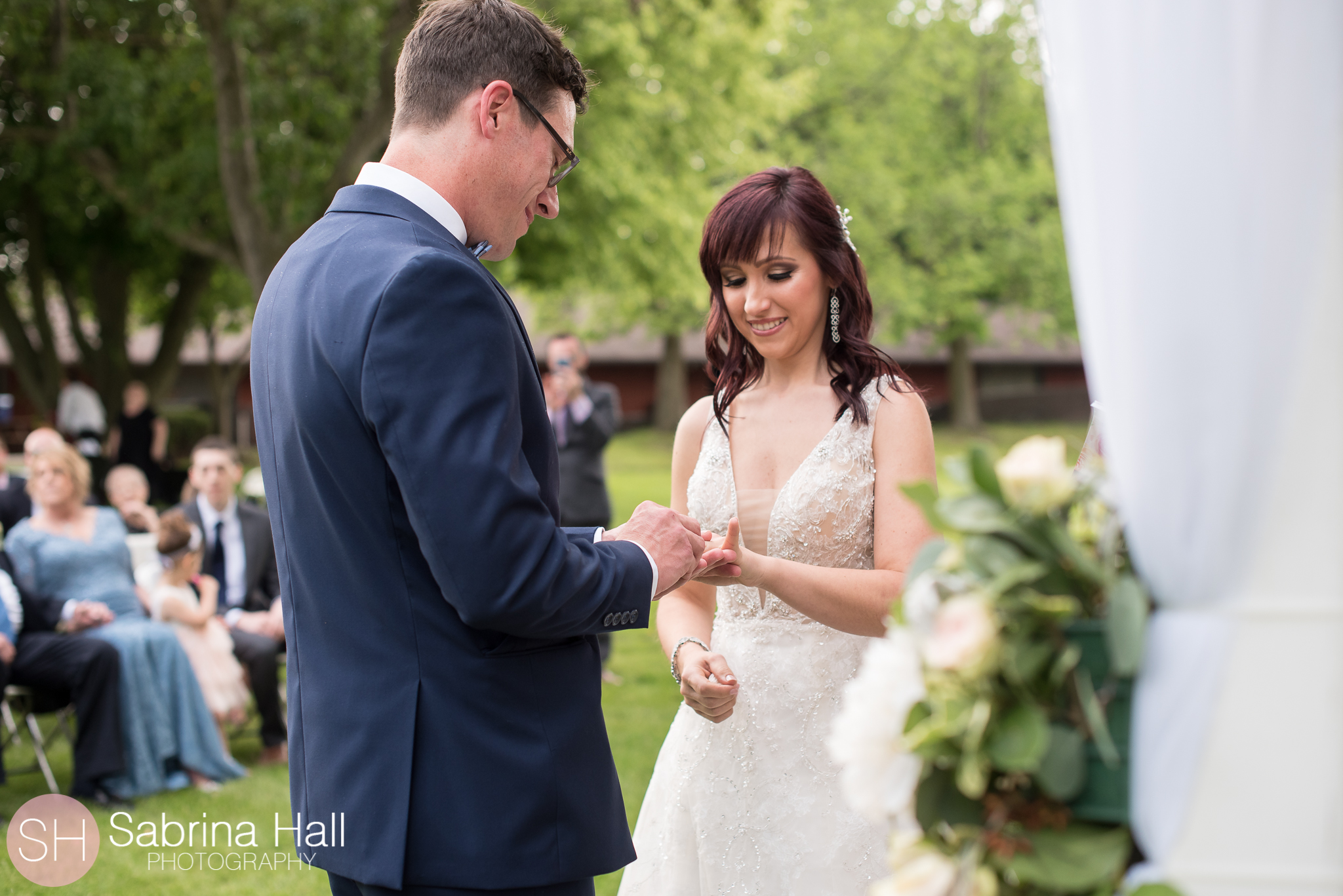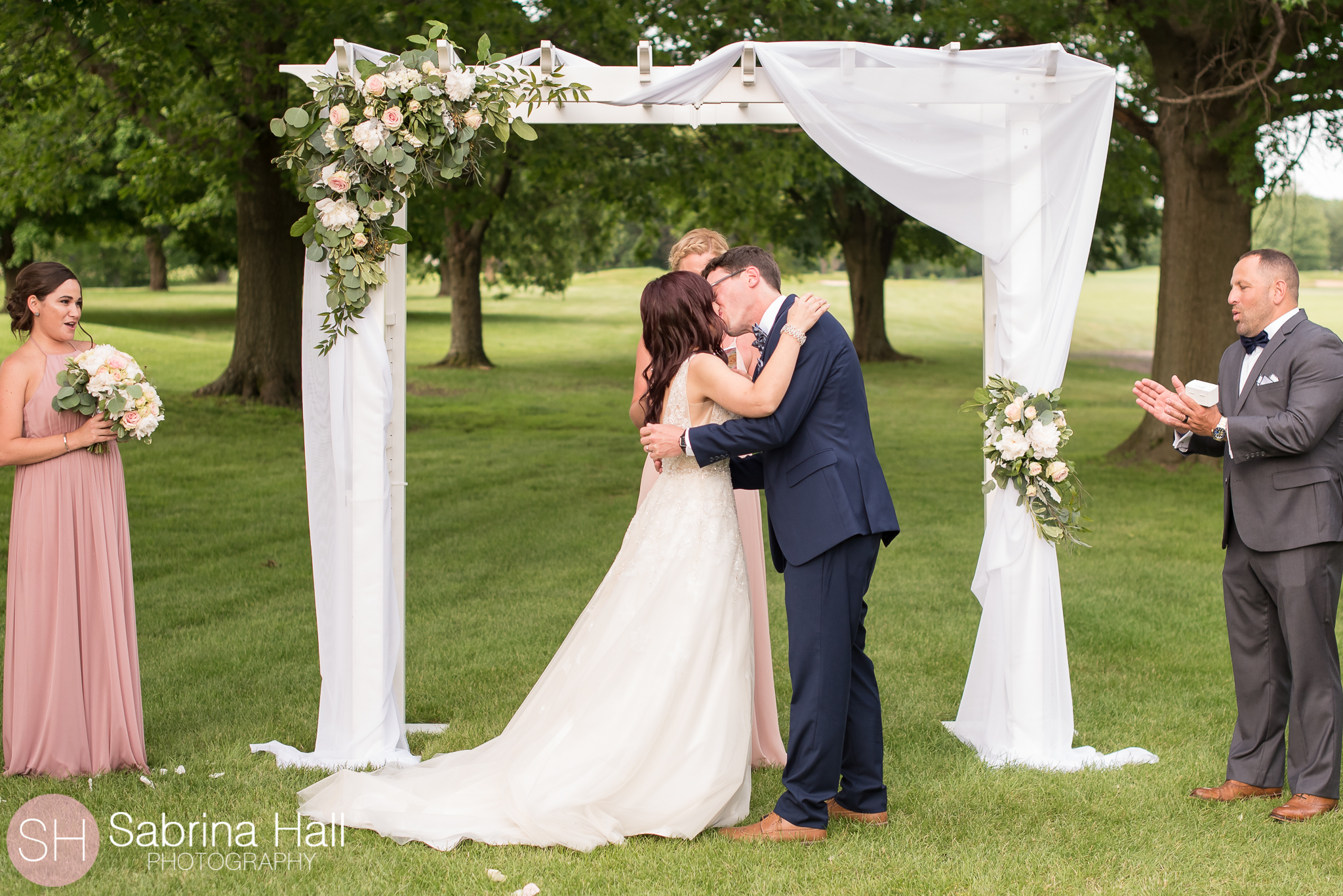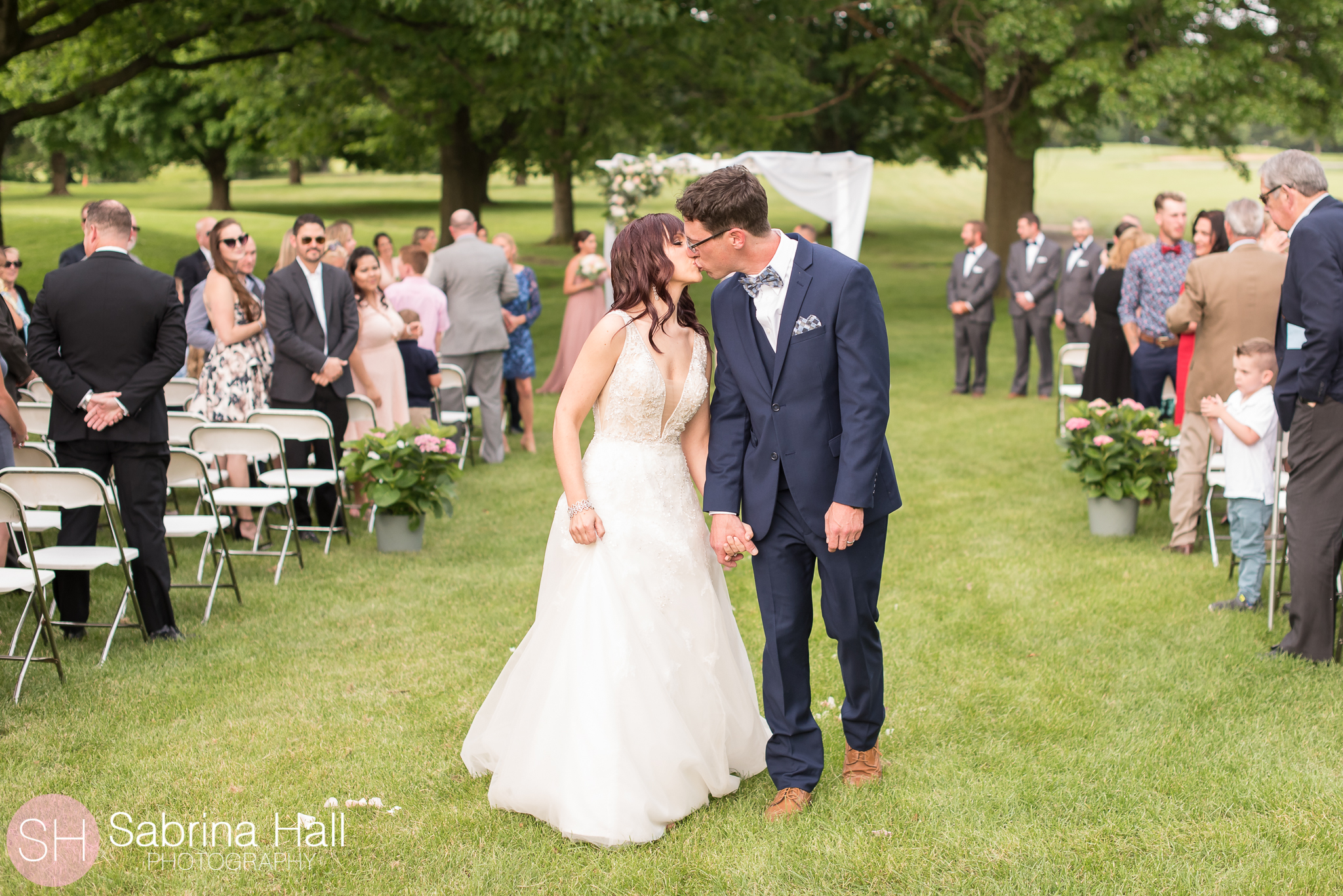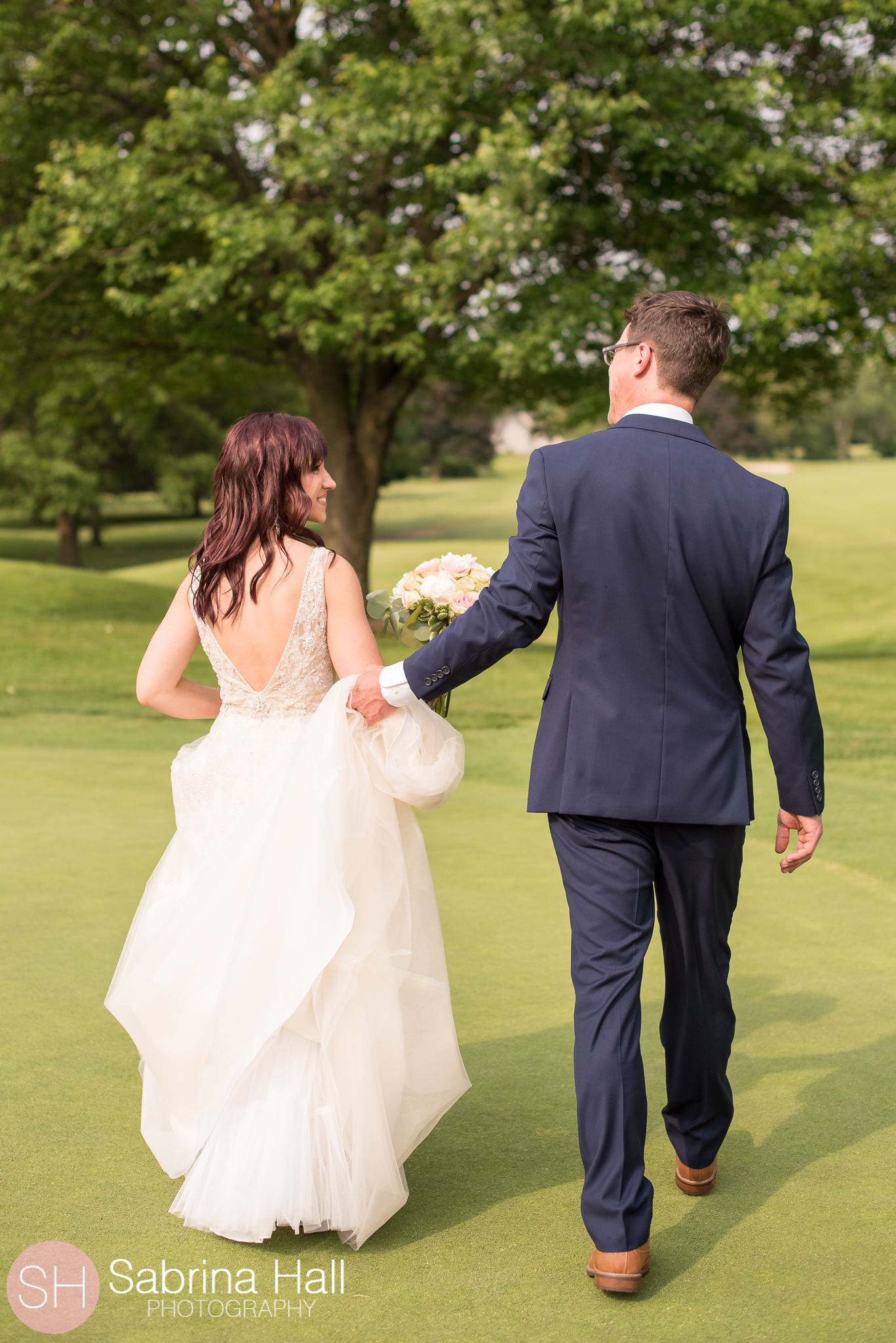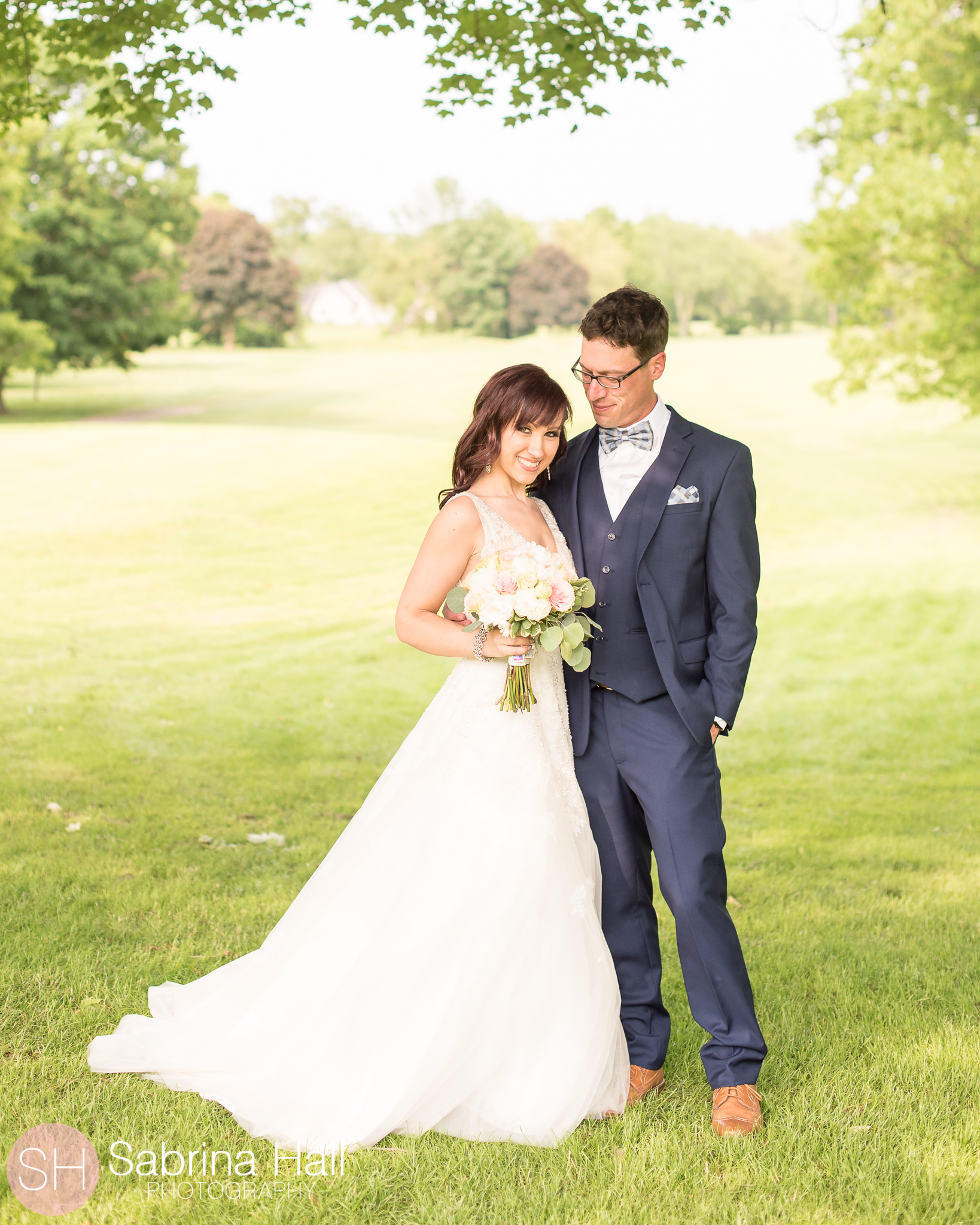 Advice from the Bride:
"The most helpful advice was that things will go wrong and not according to the plan, but it's okay you get to marry your best friend everything else are just minor details; my advice would be to stop and take in the day as much as you can!"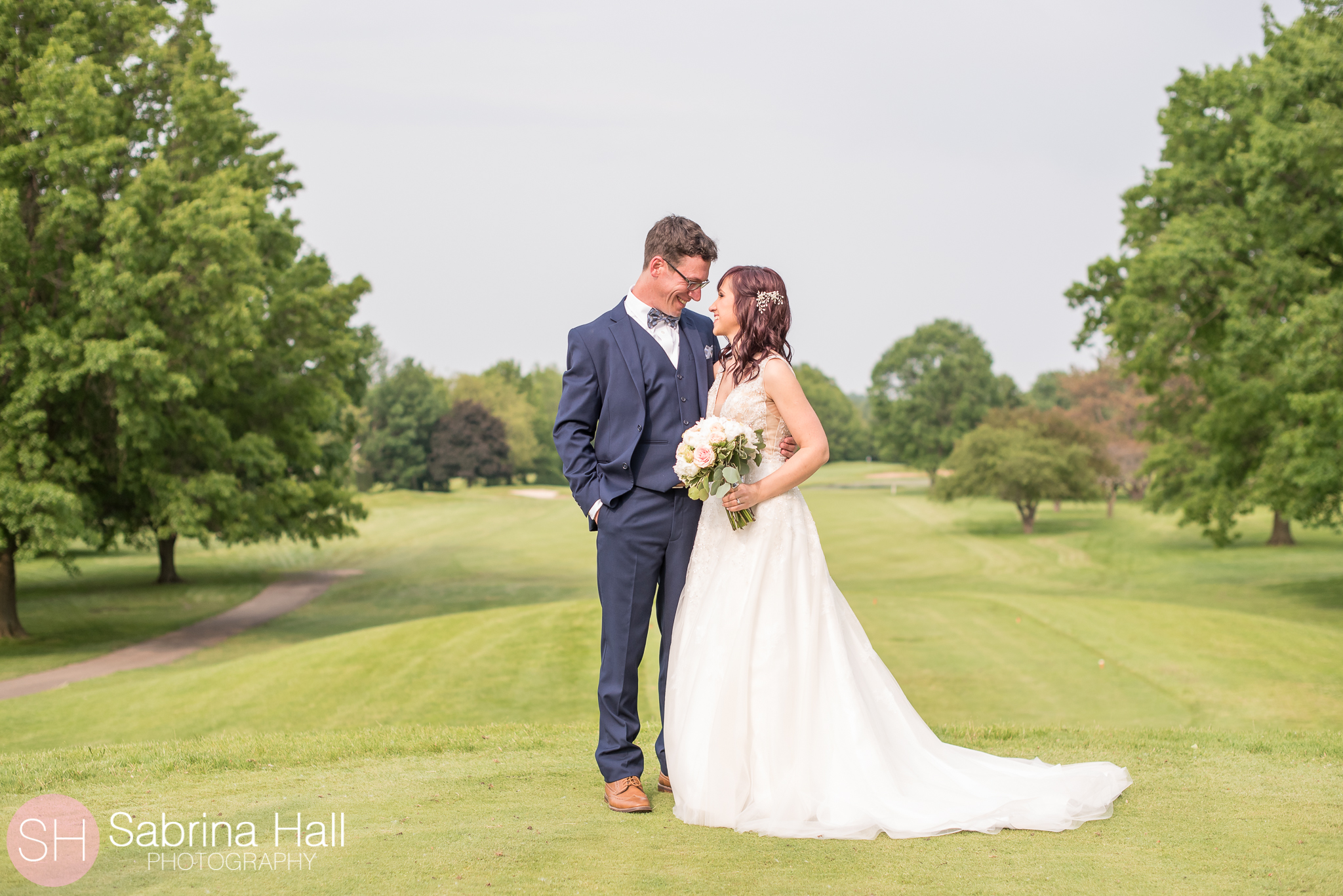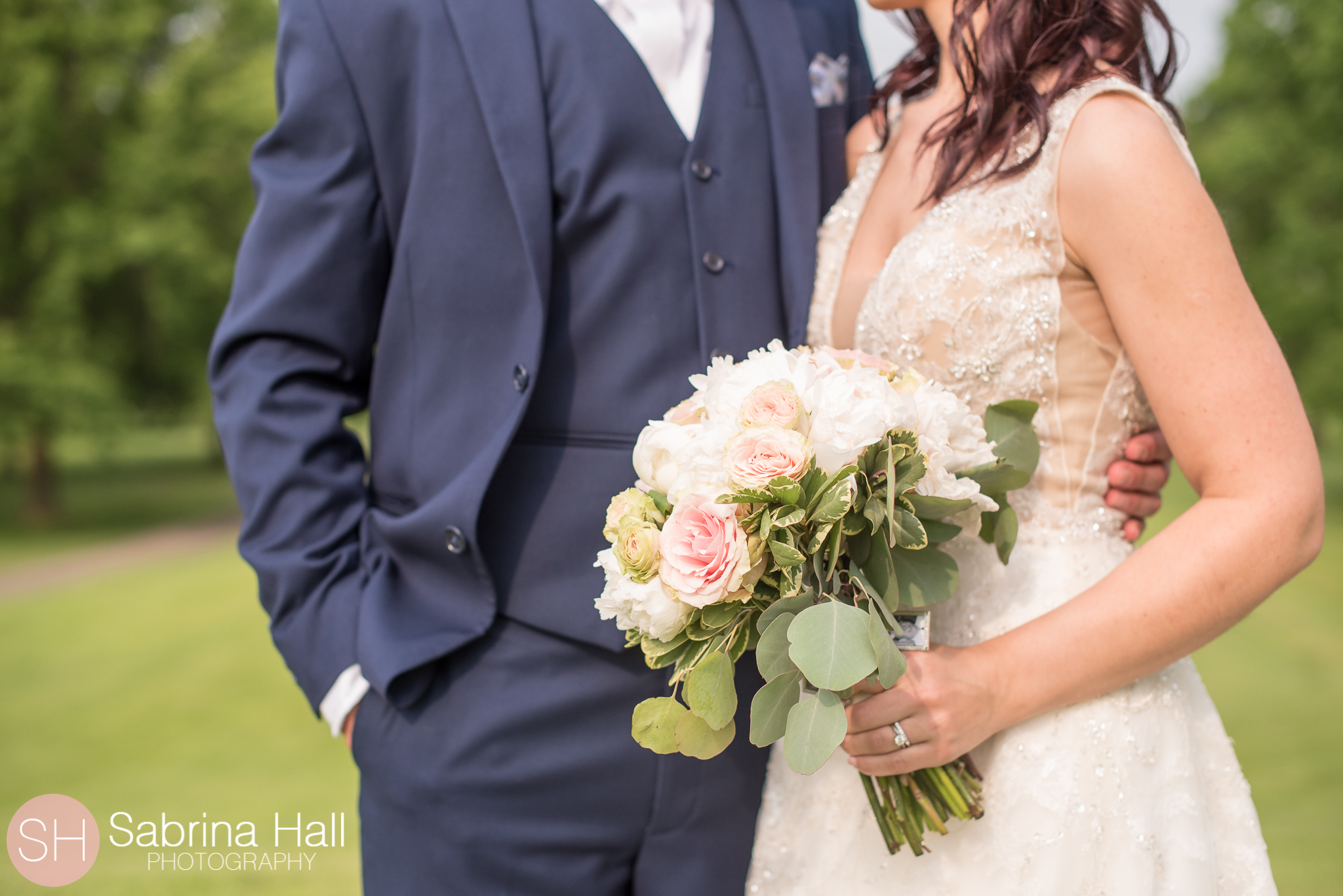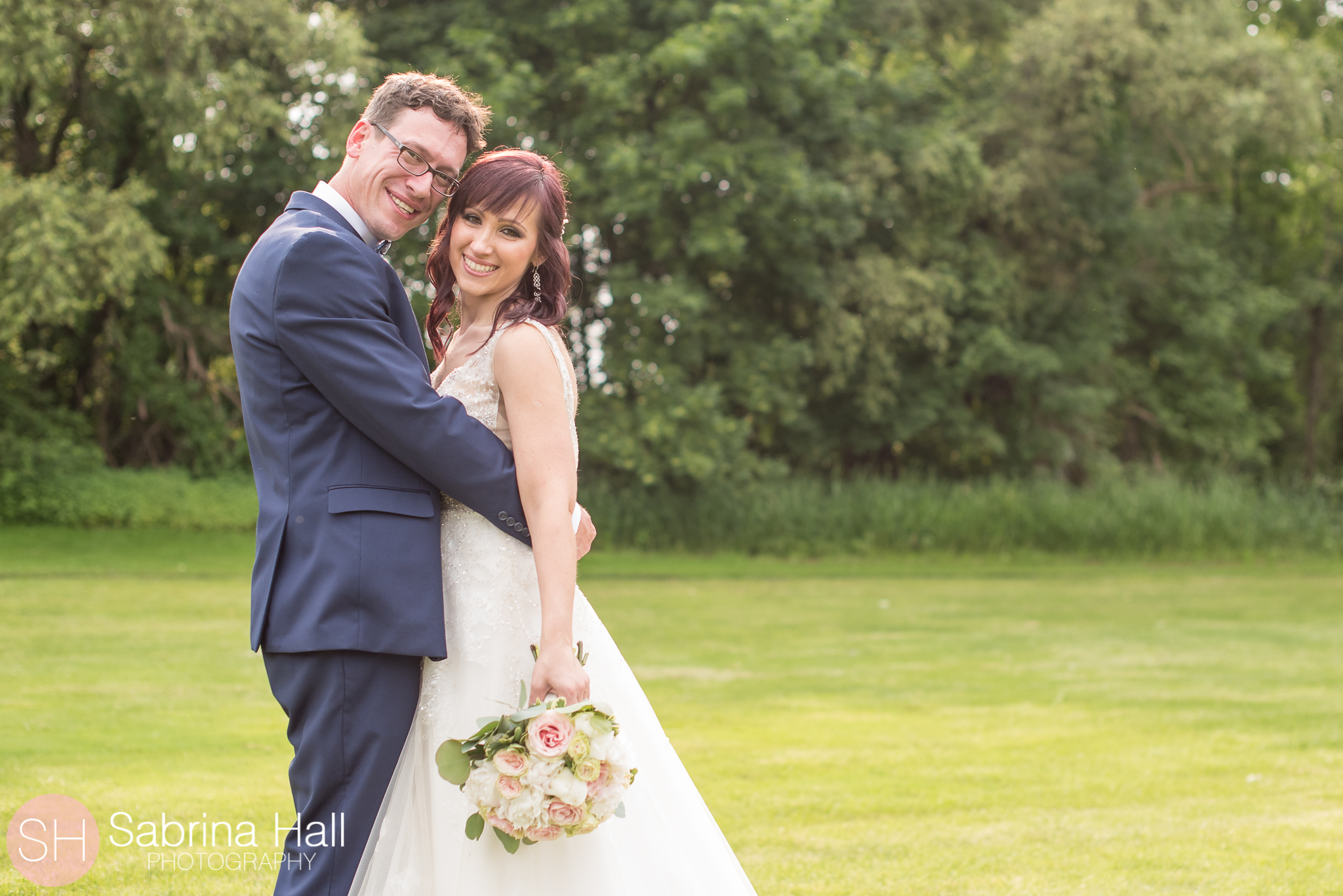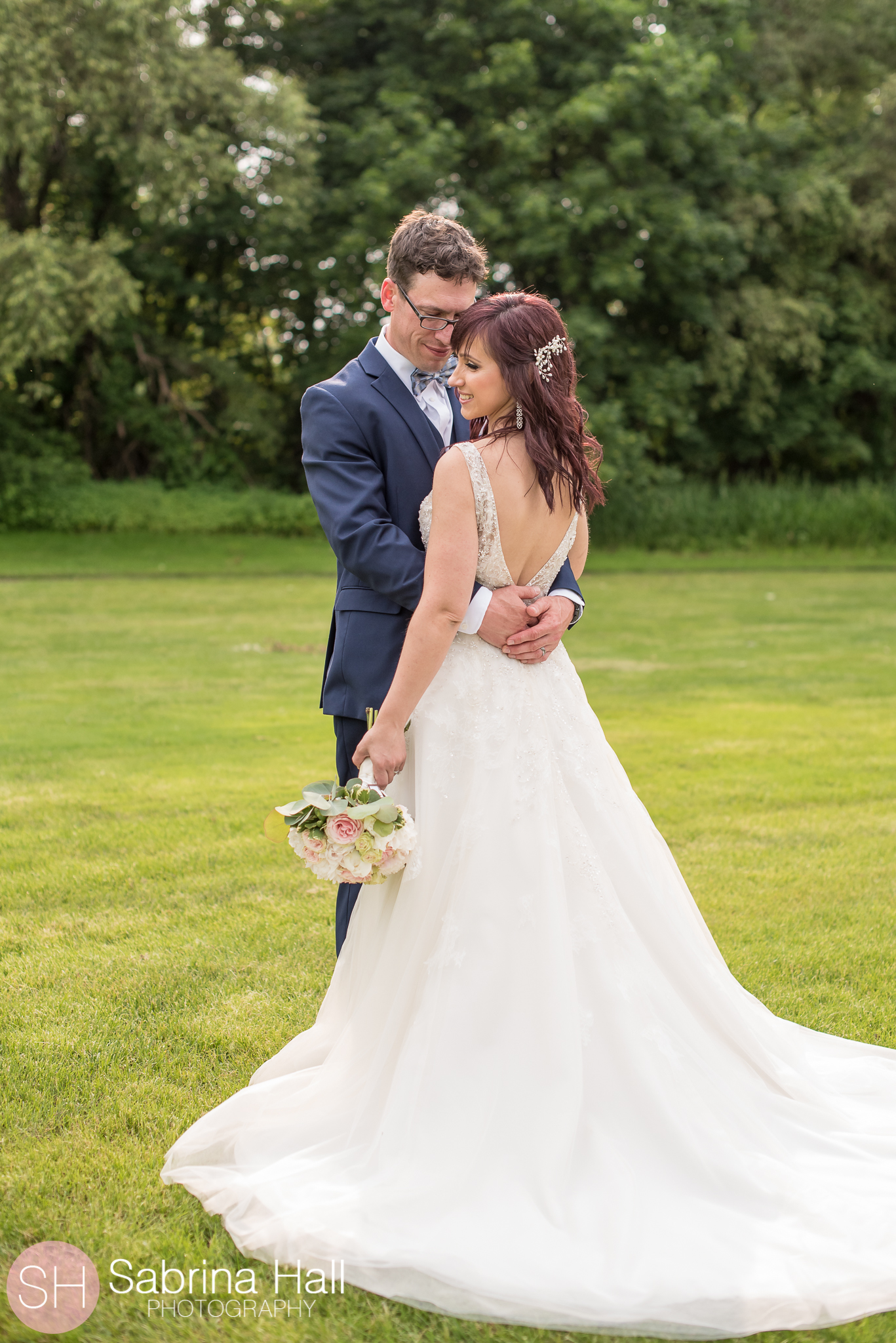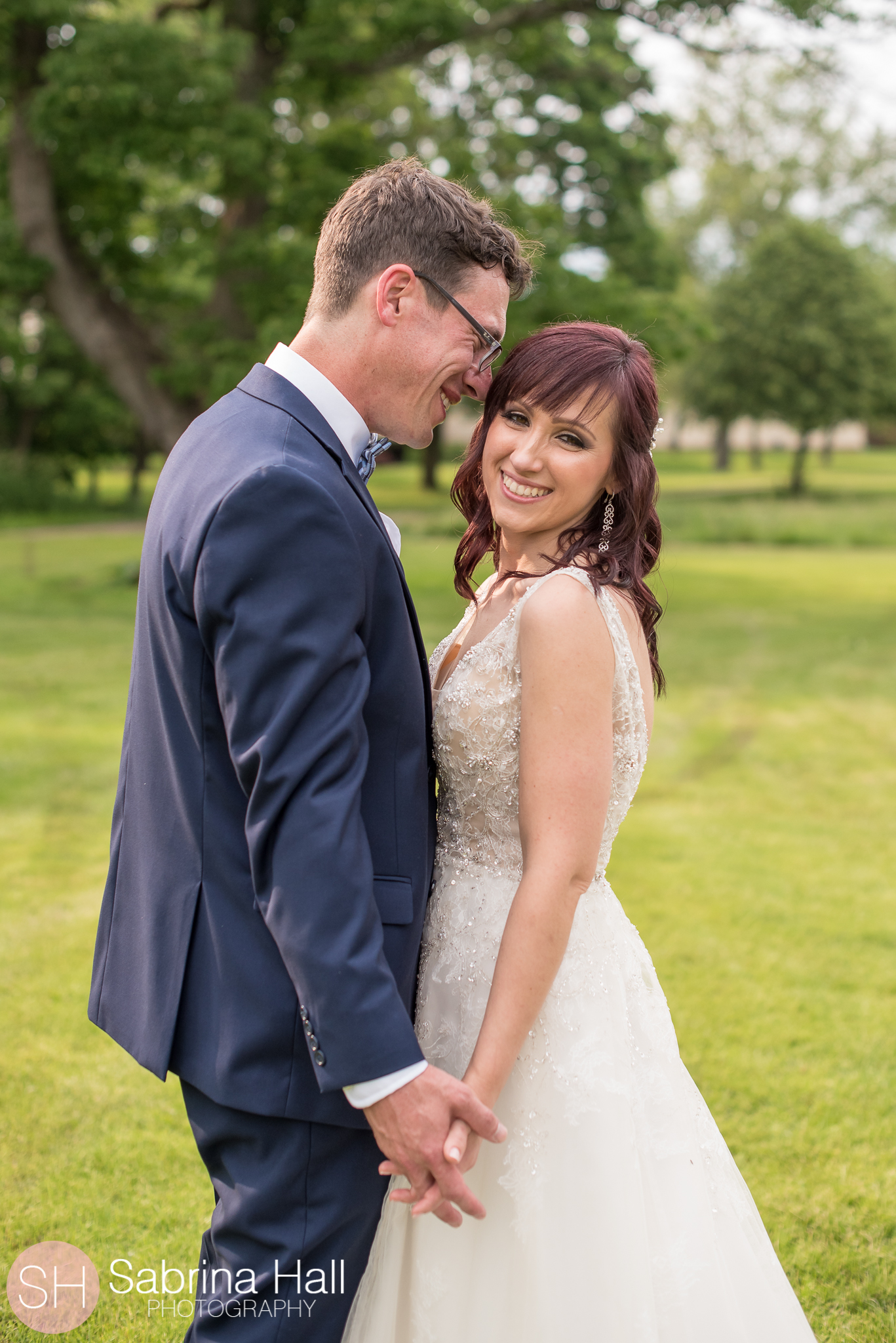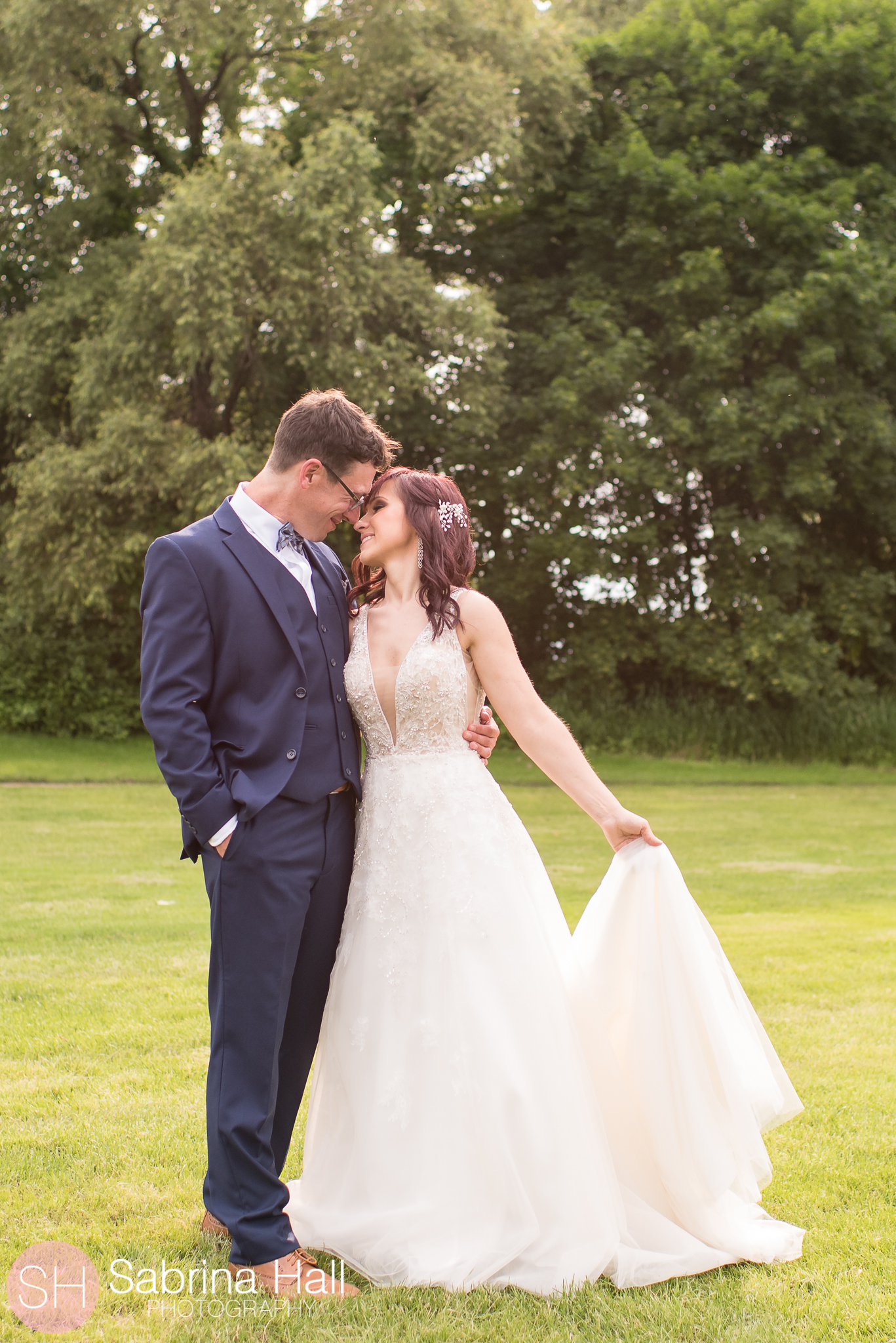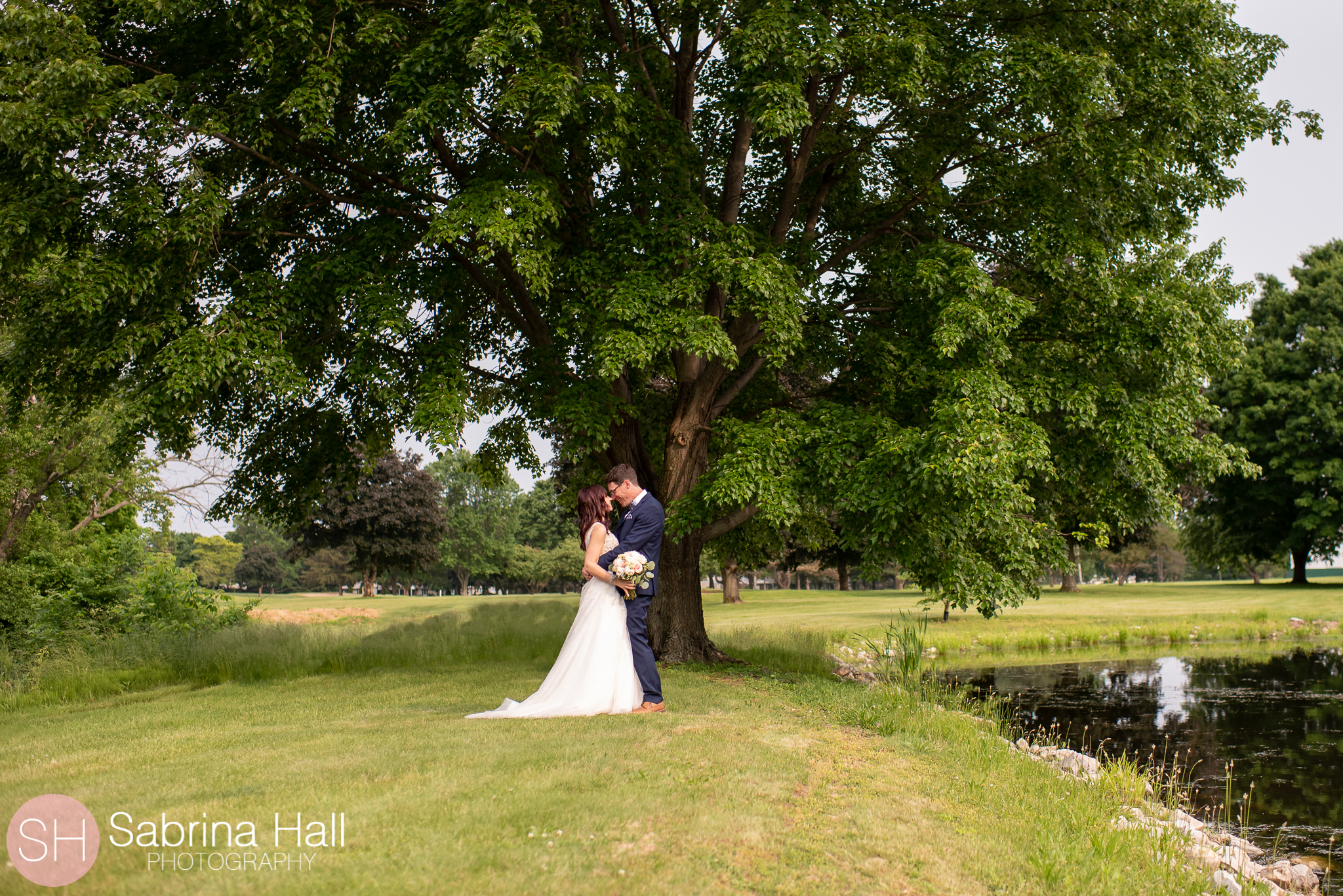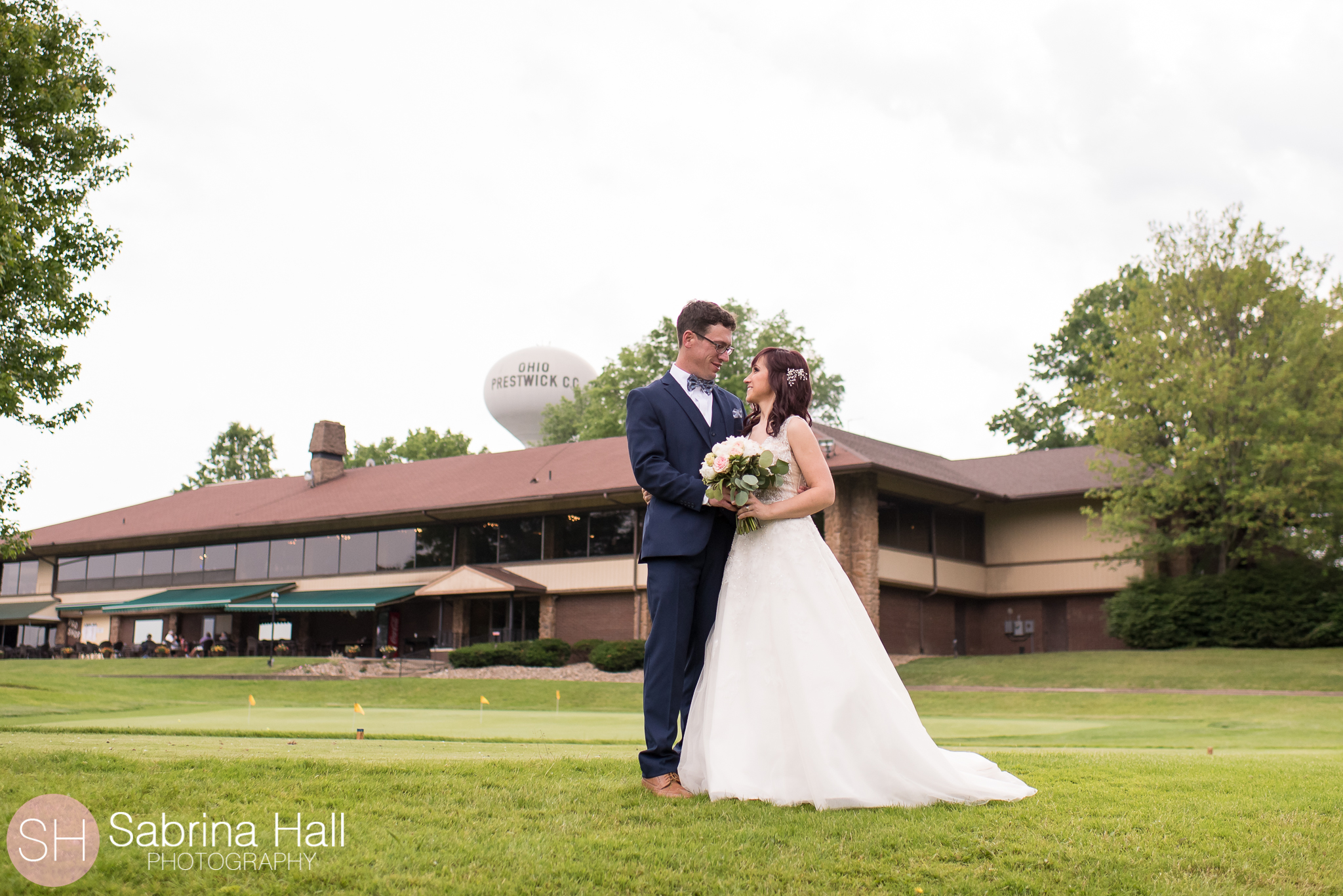 Ohio Prestwick Country Club
Prestwick Country Club is the perfect place for a wedding in Uniontown, Ohio for all couples who want that classic Country Club Wedding look.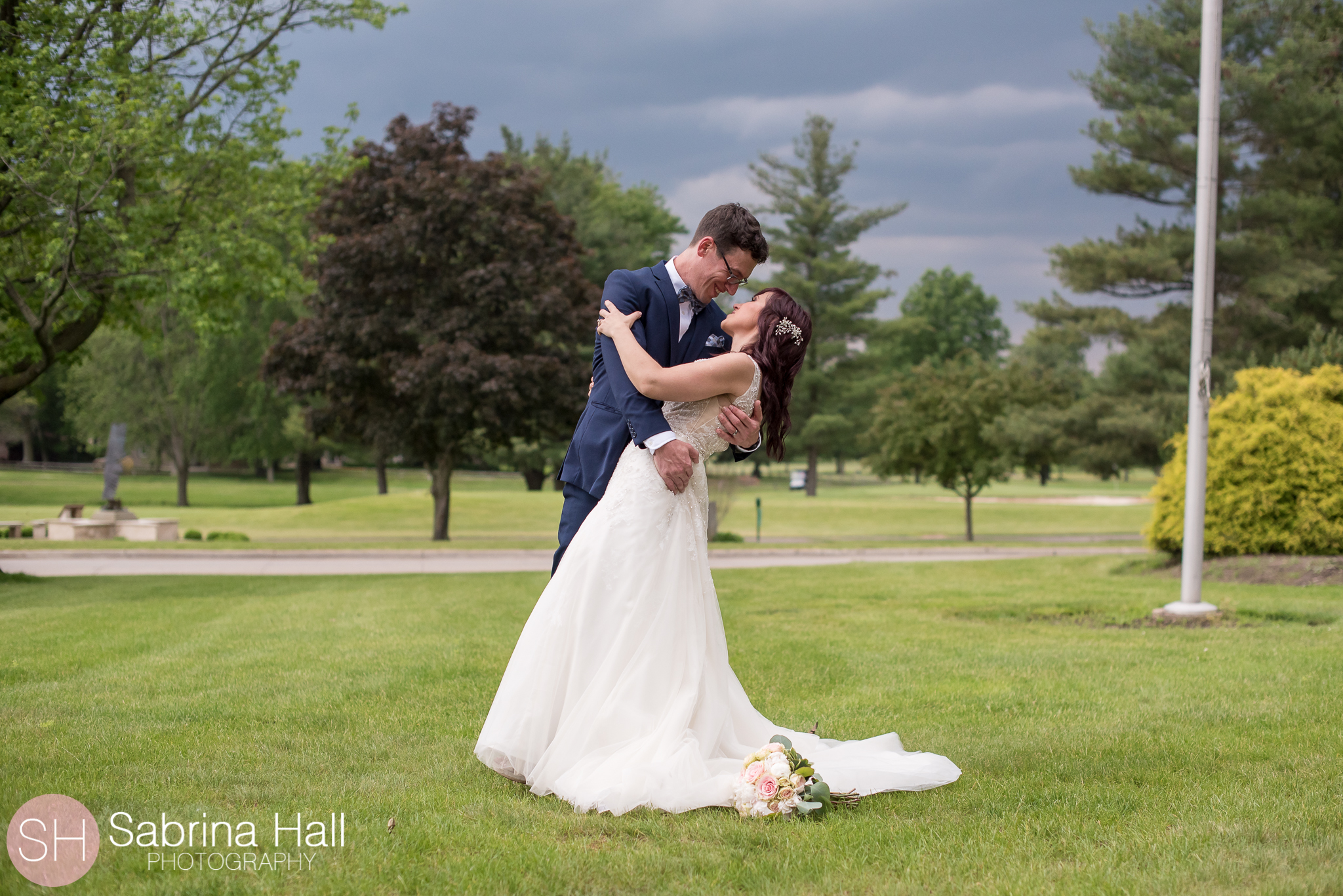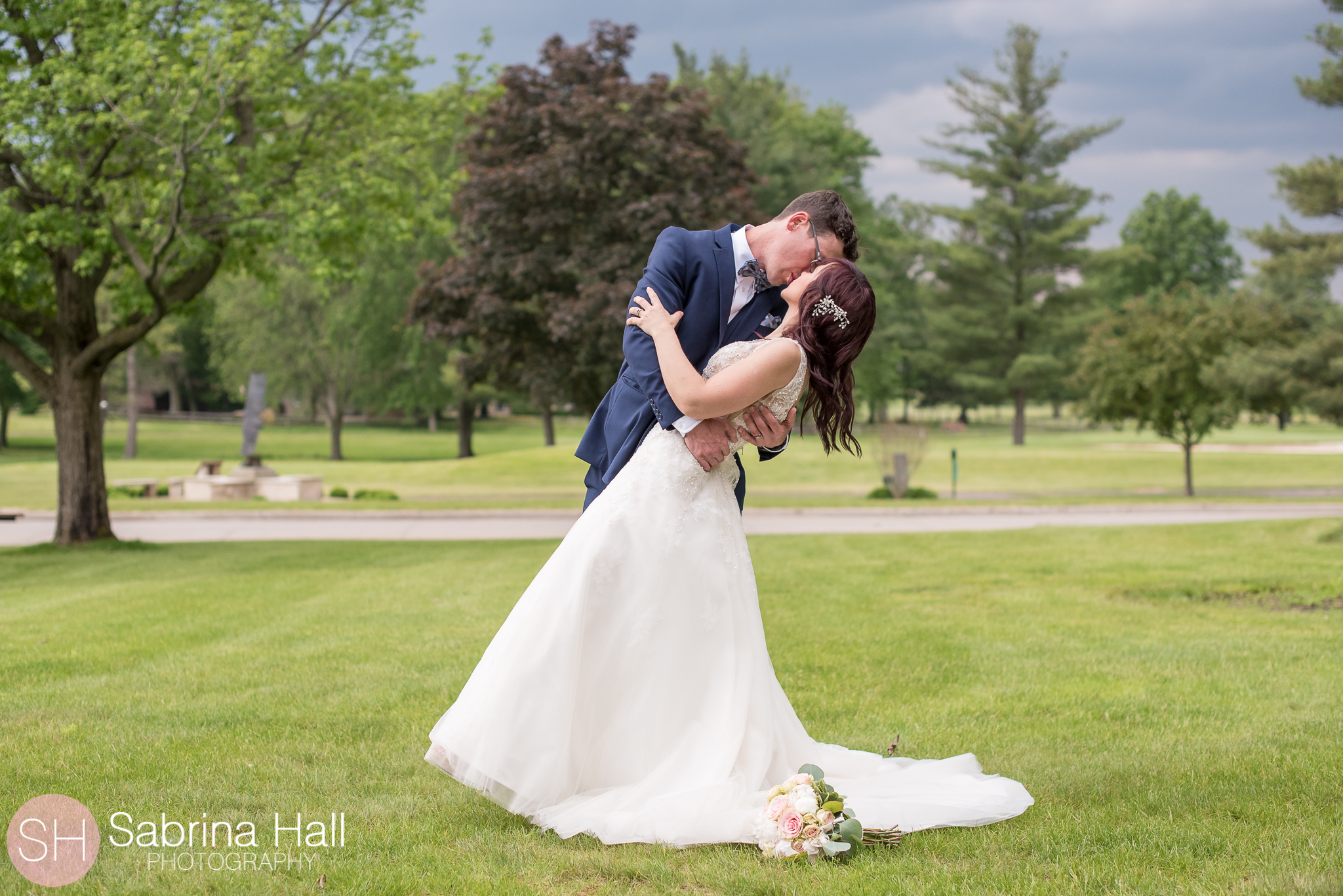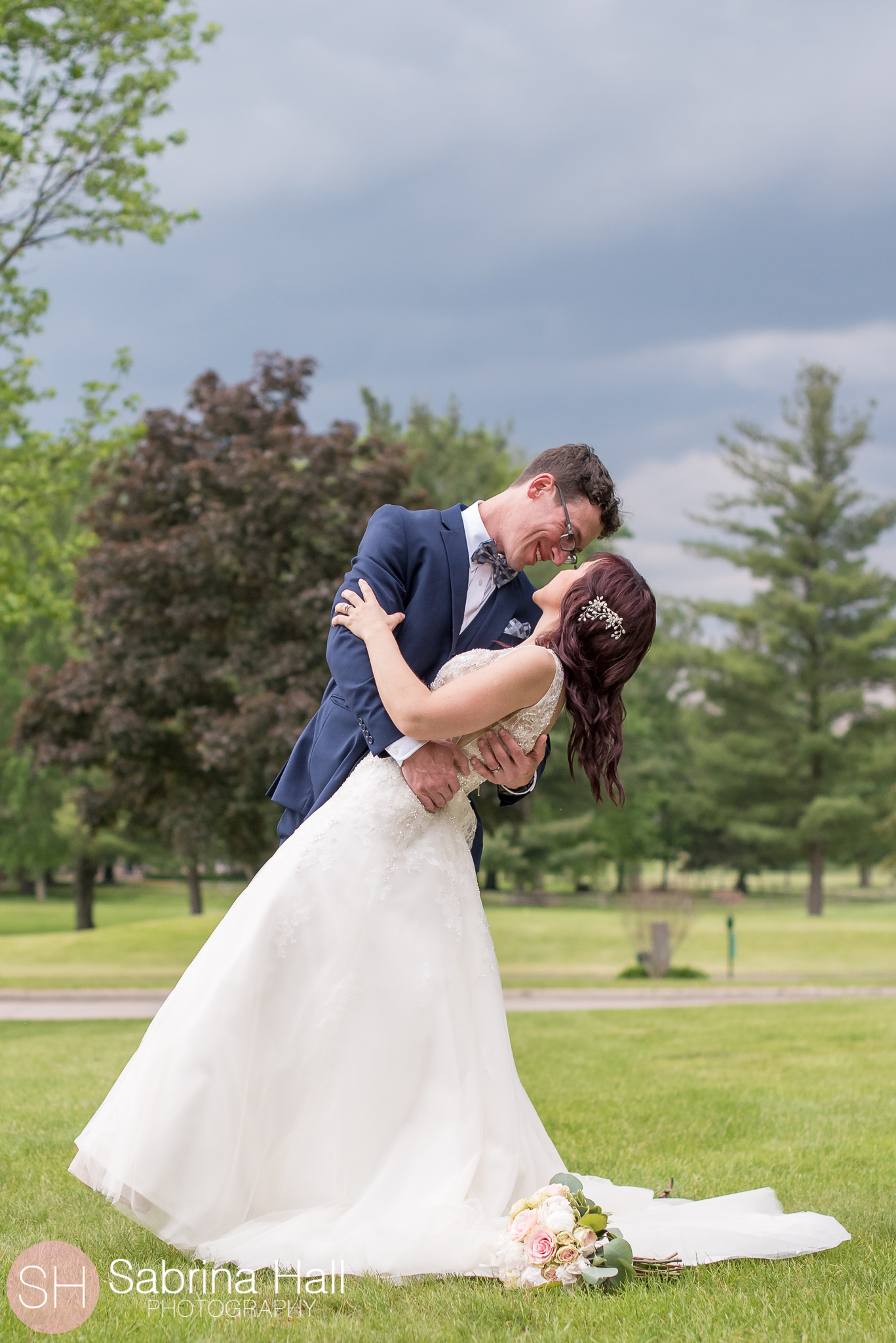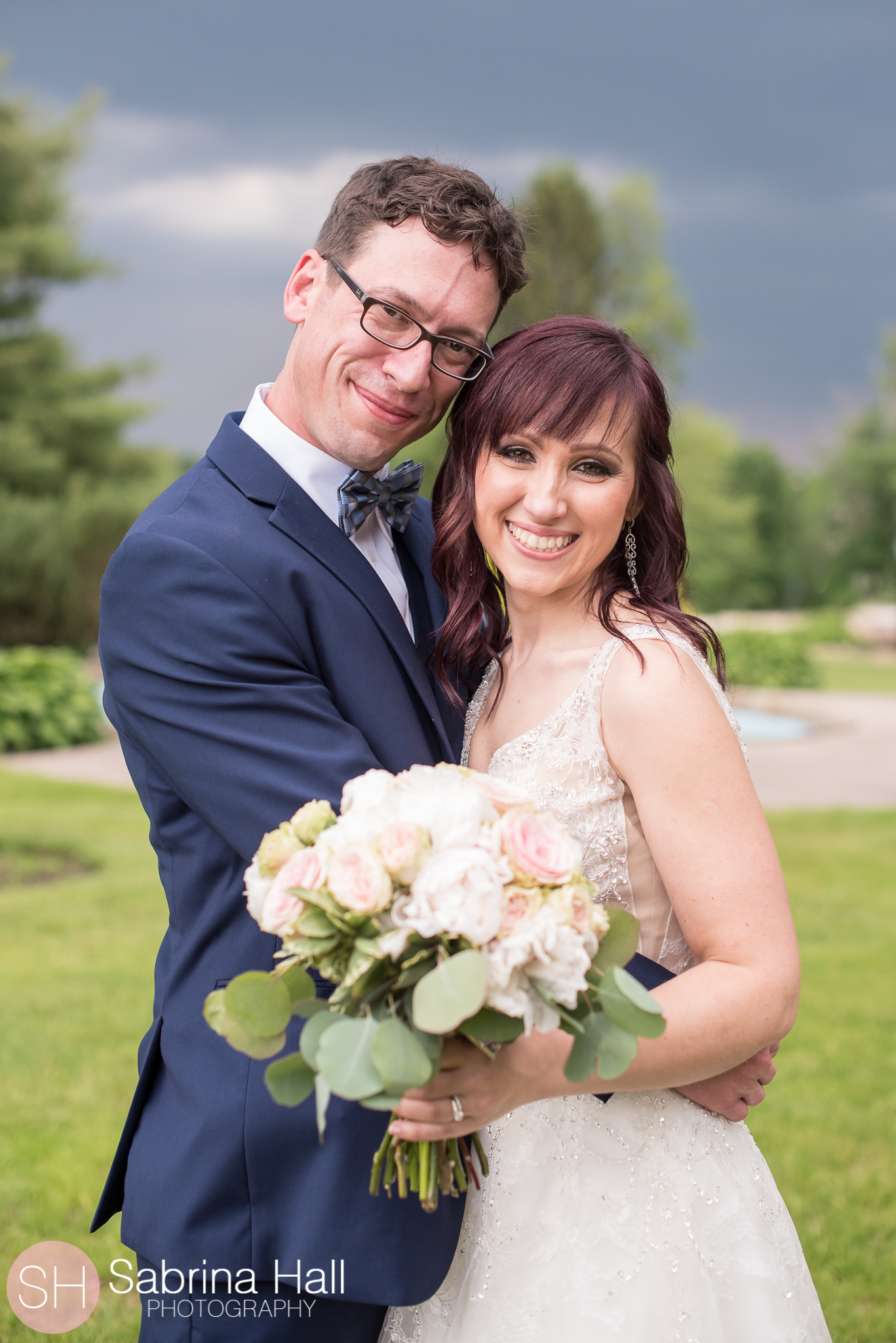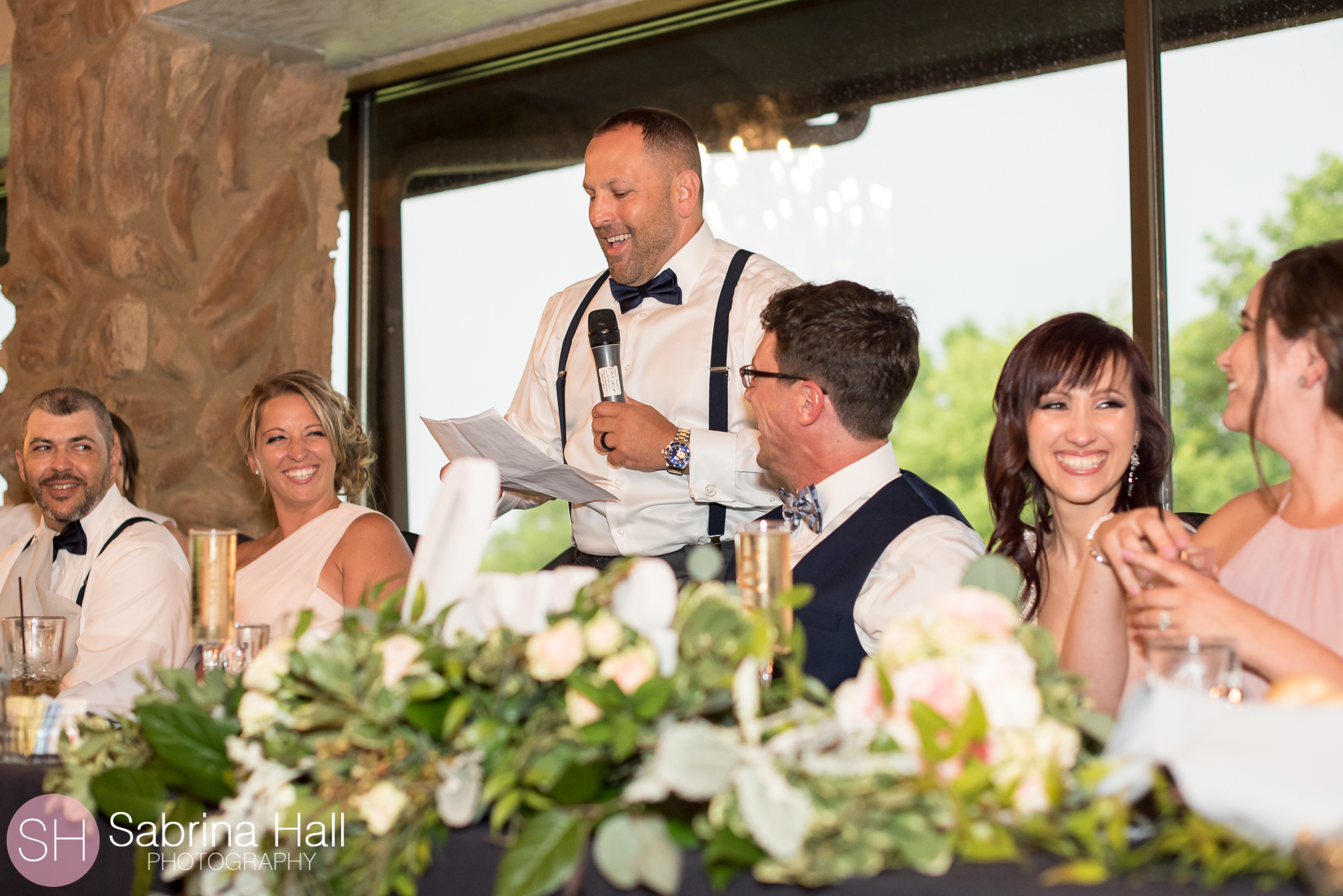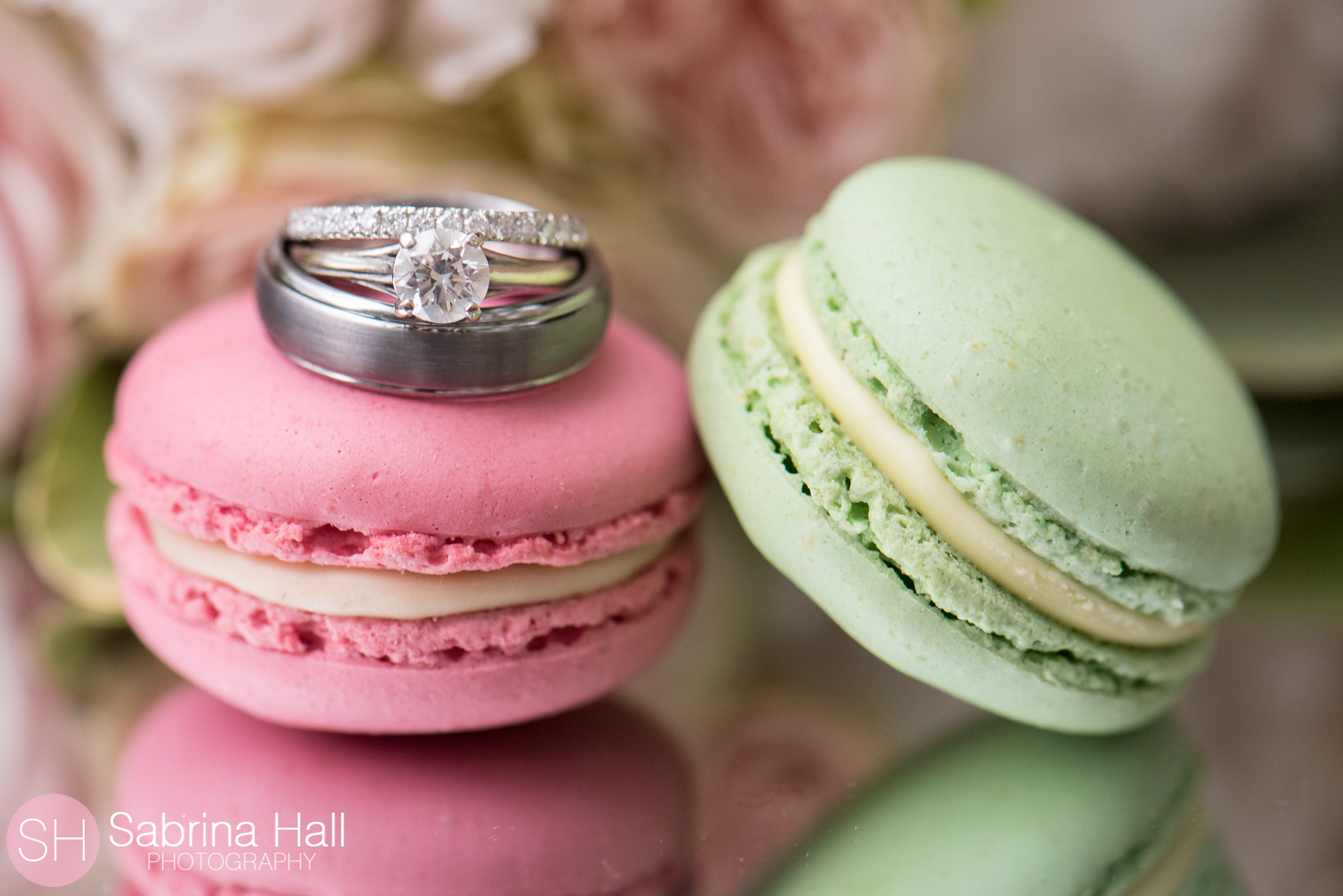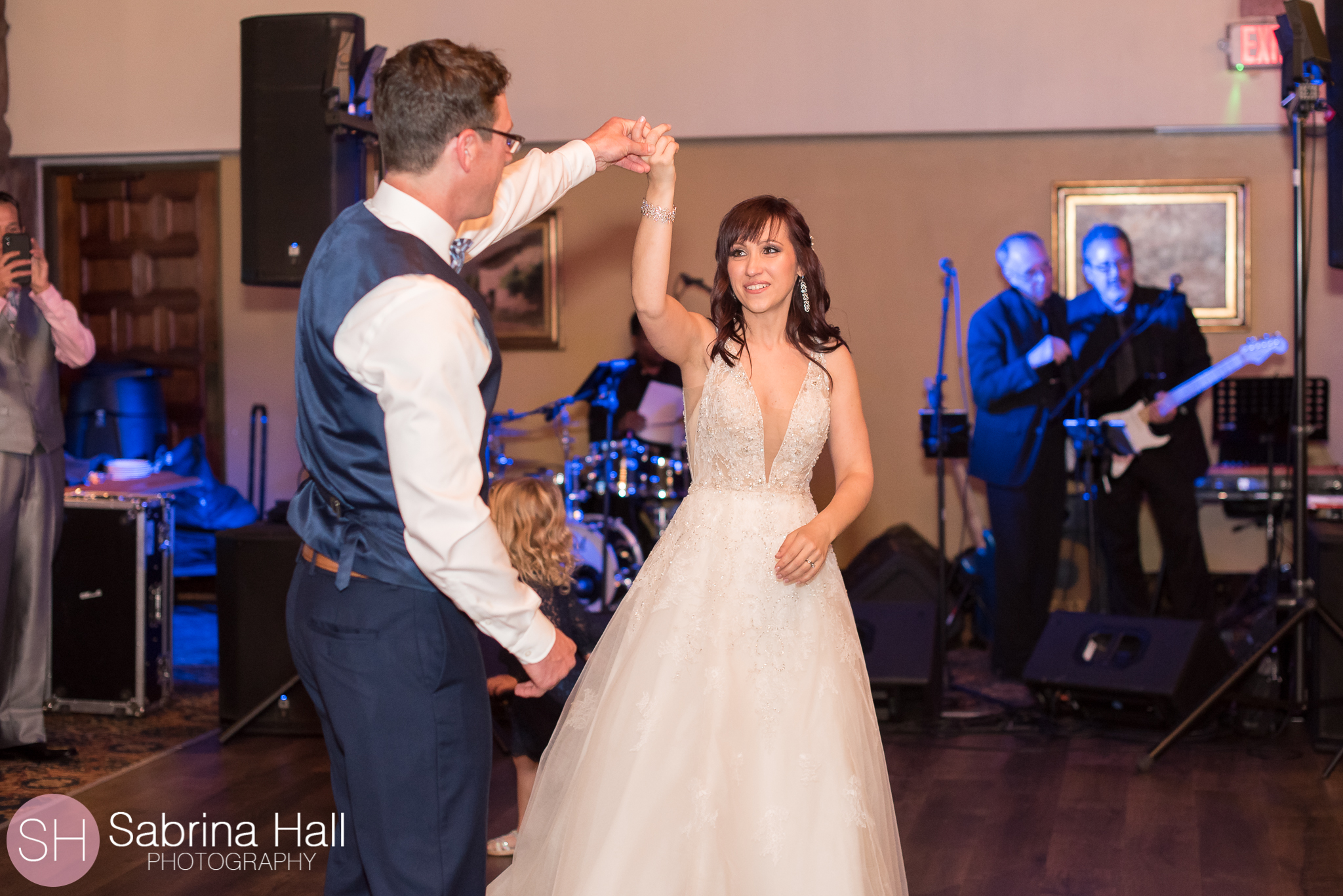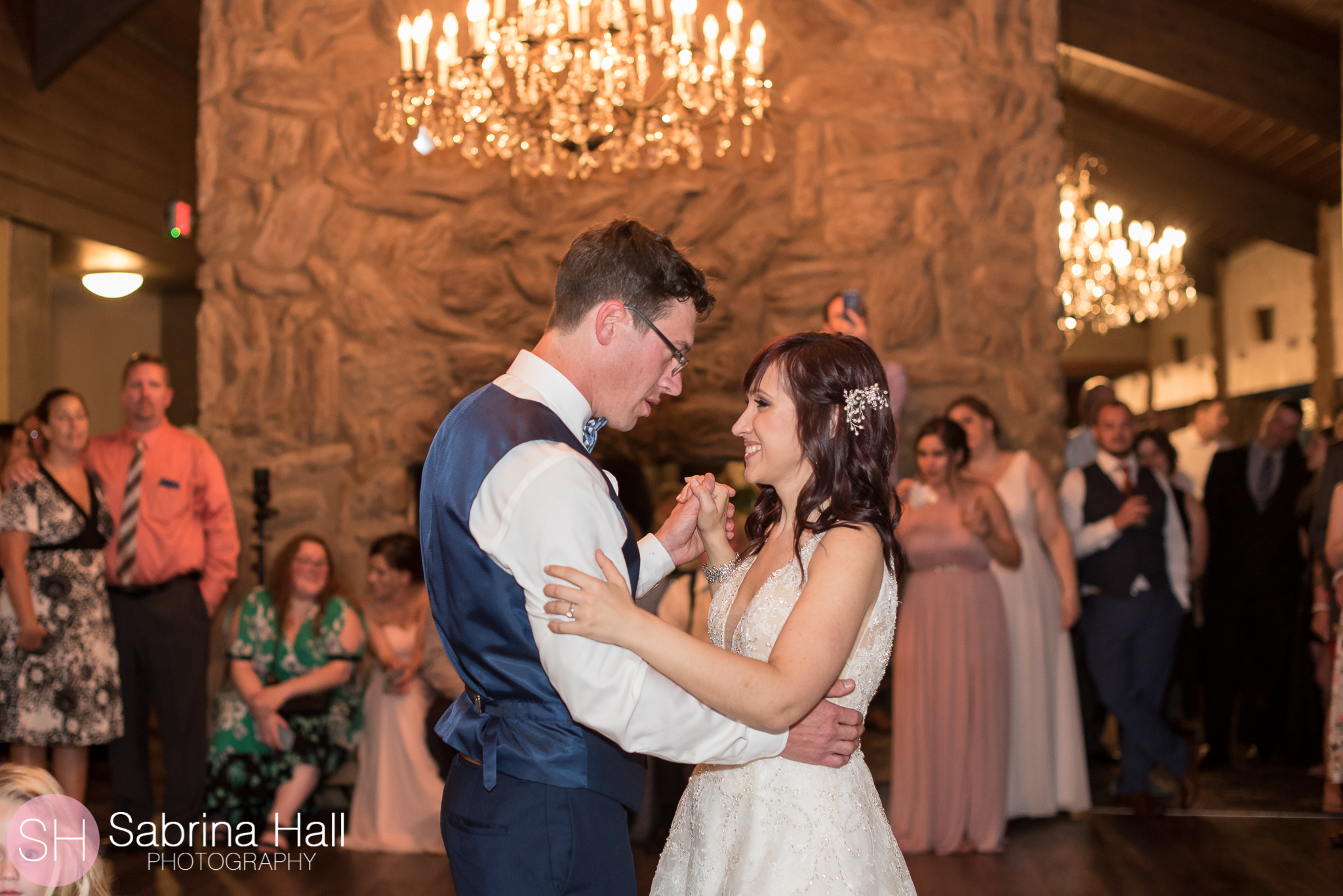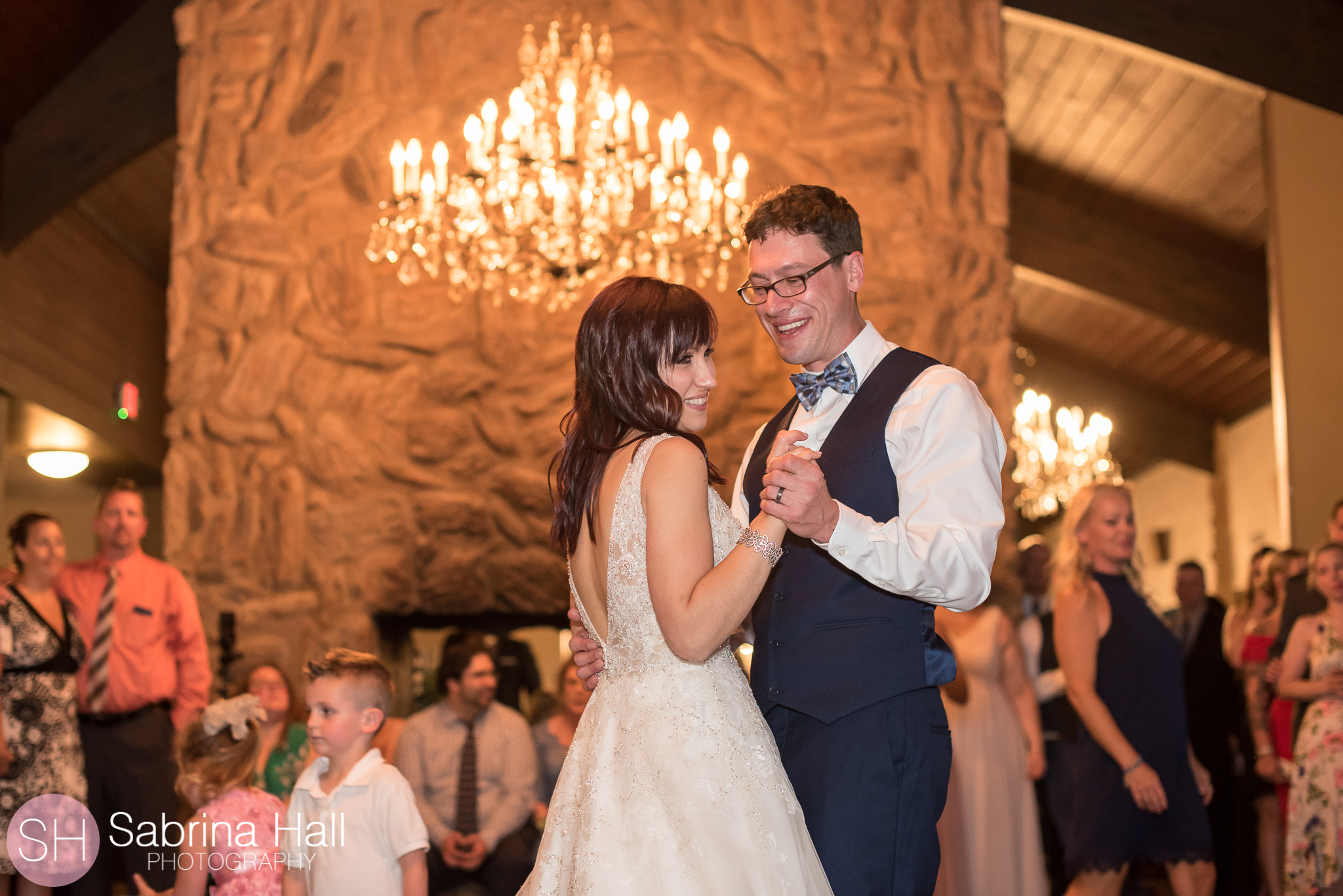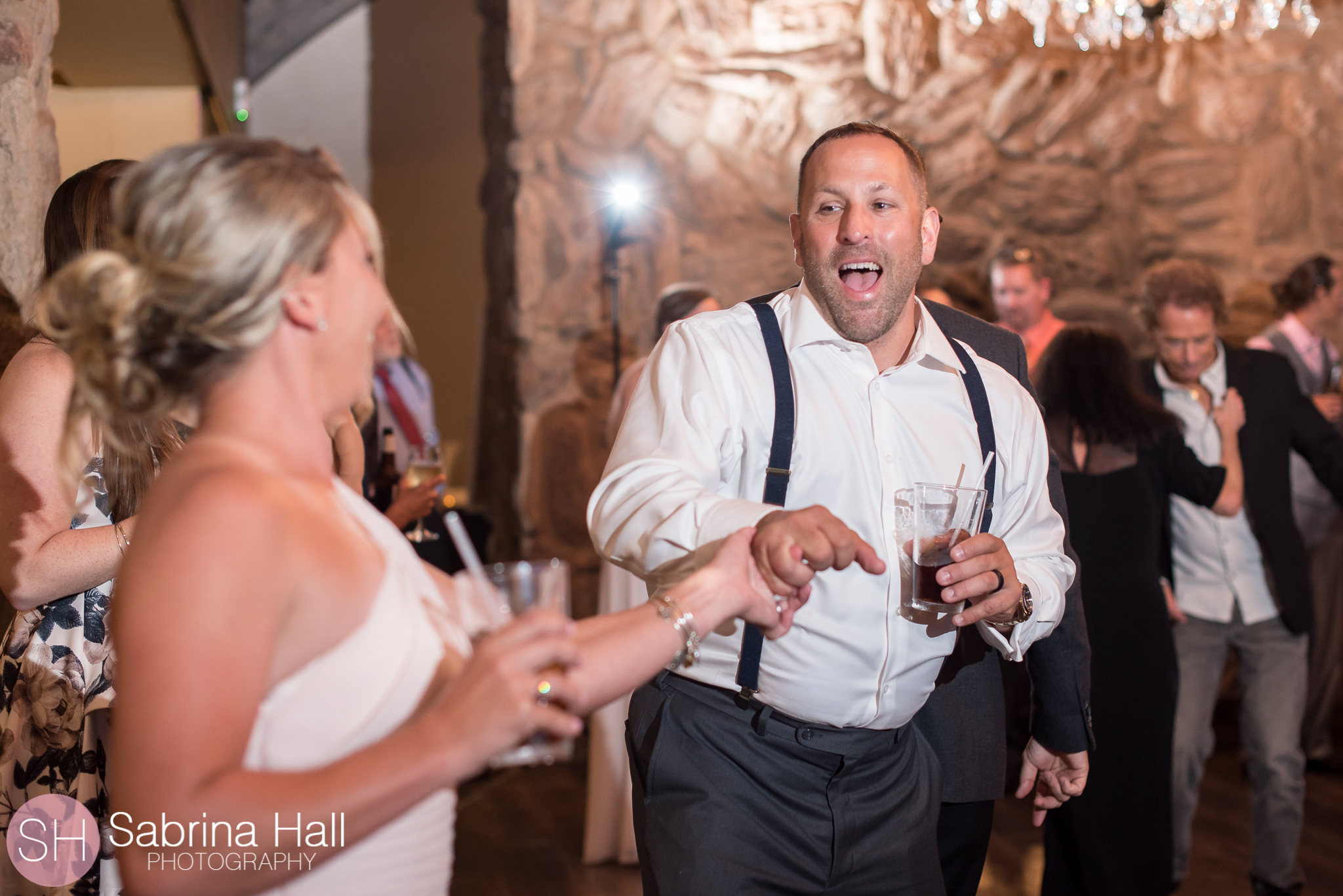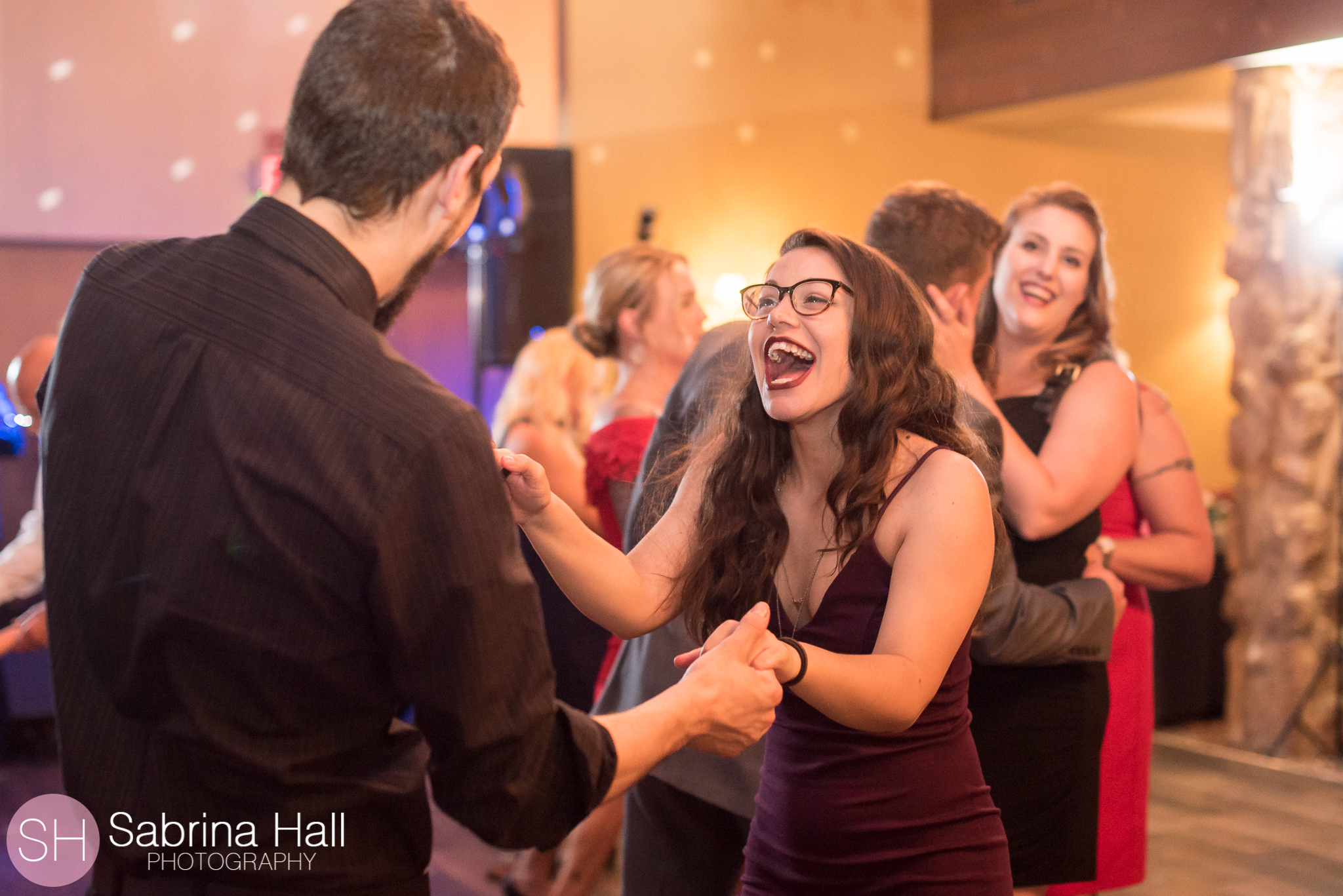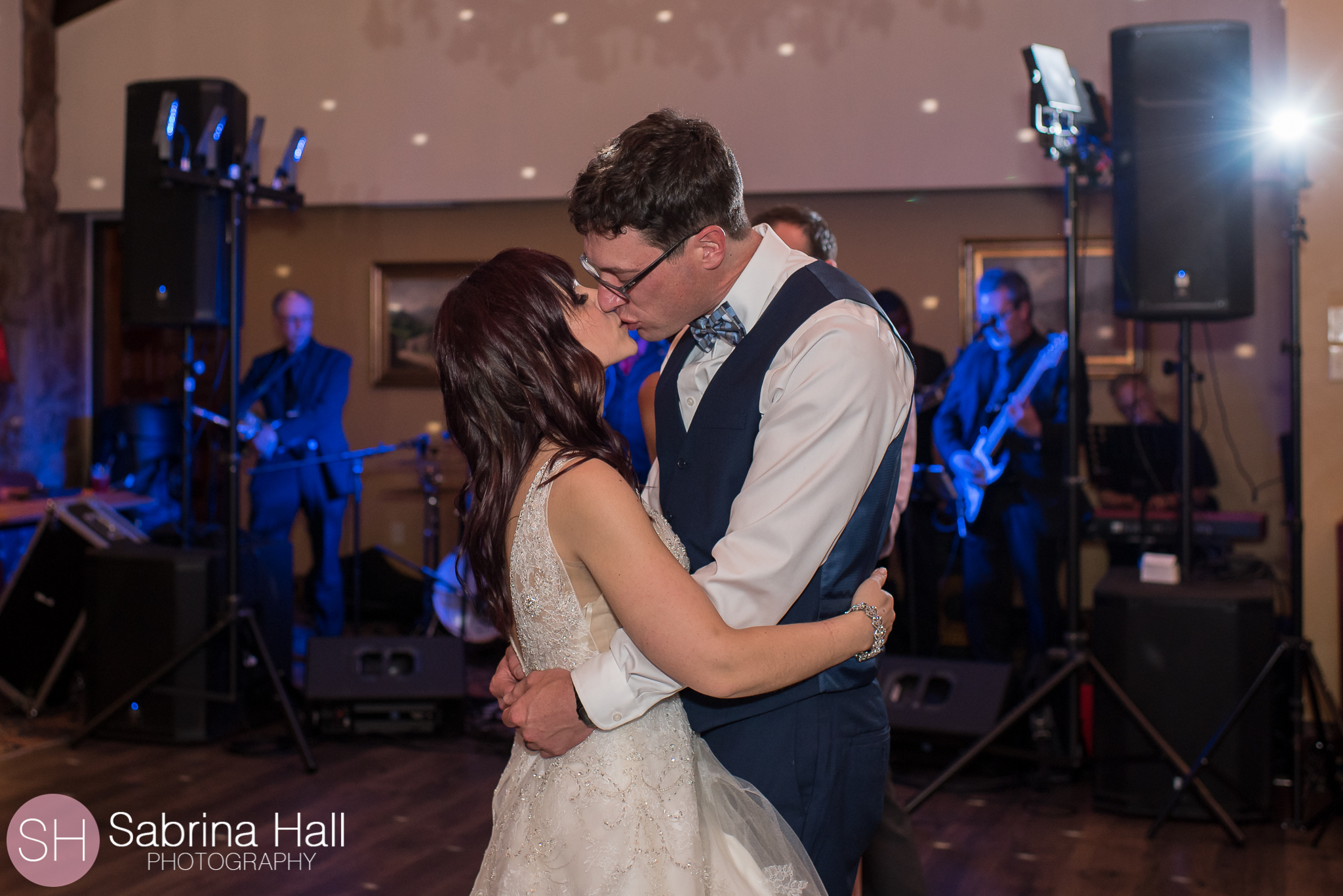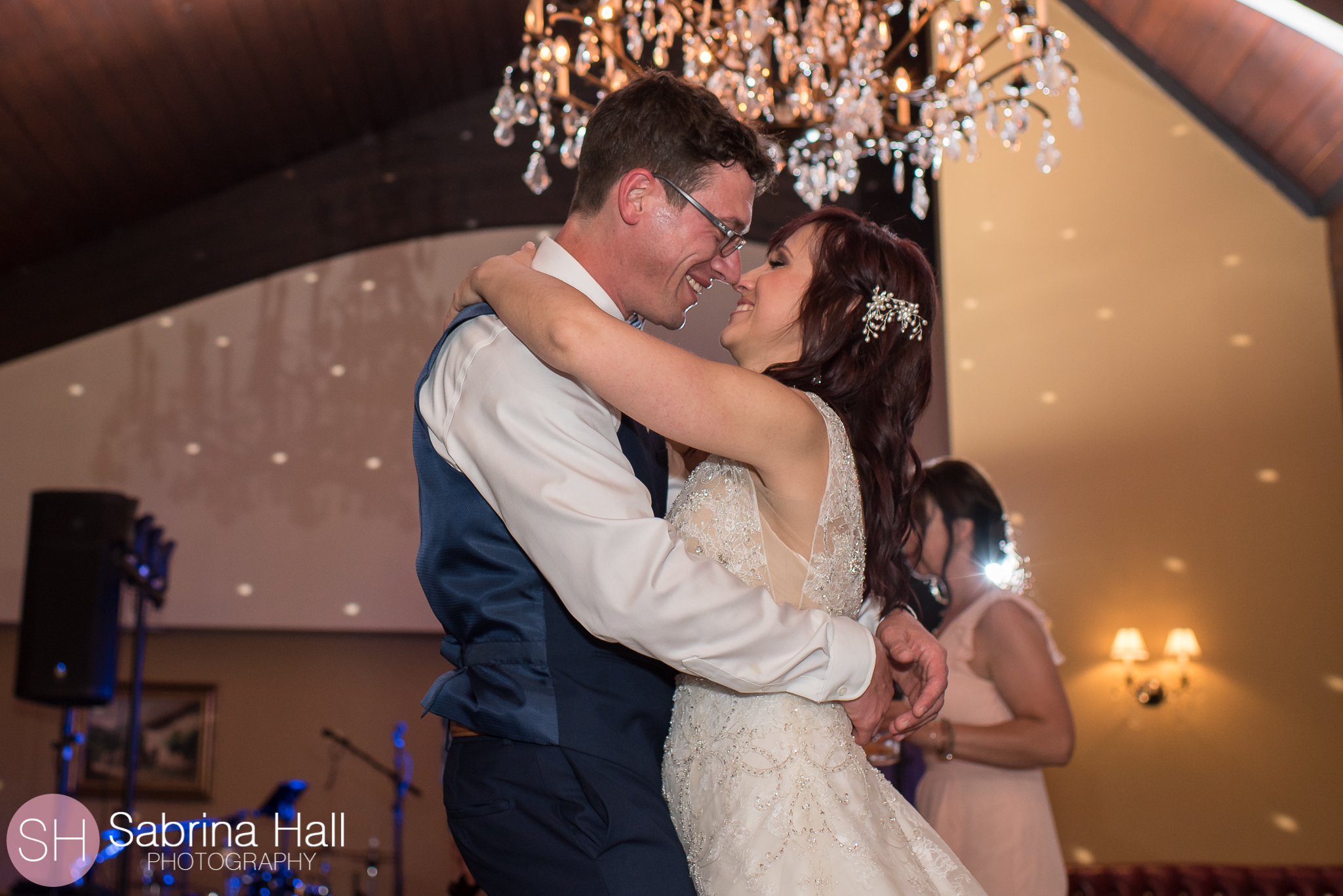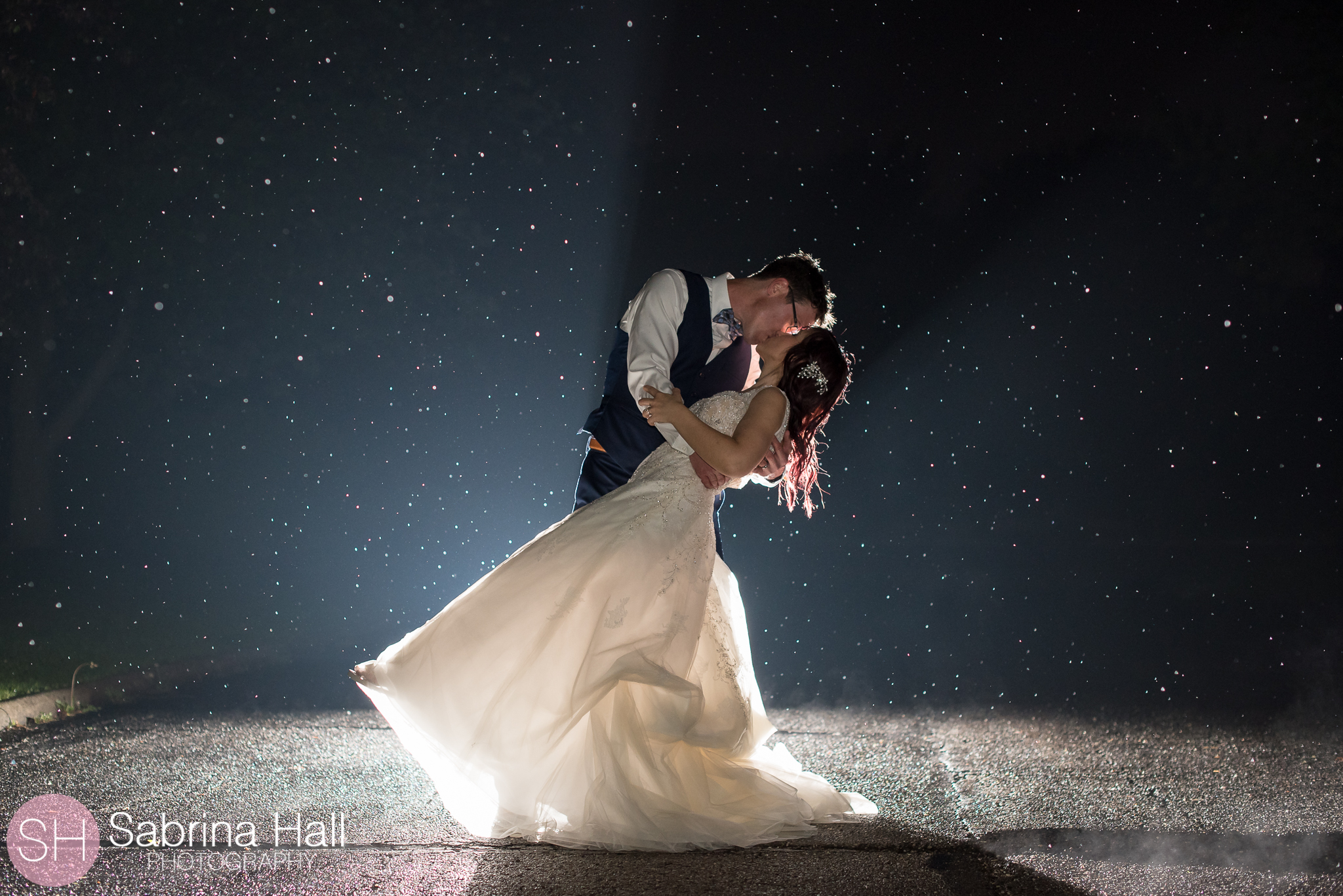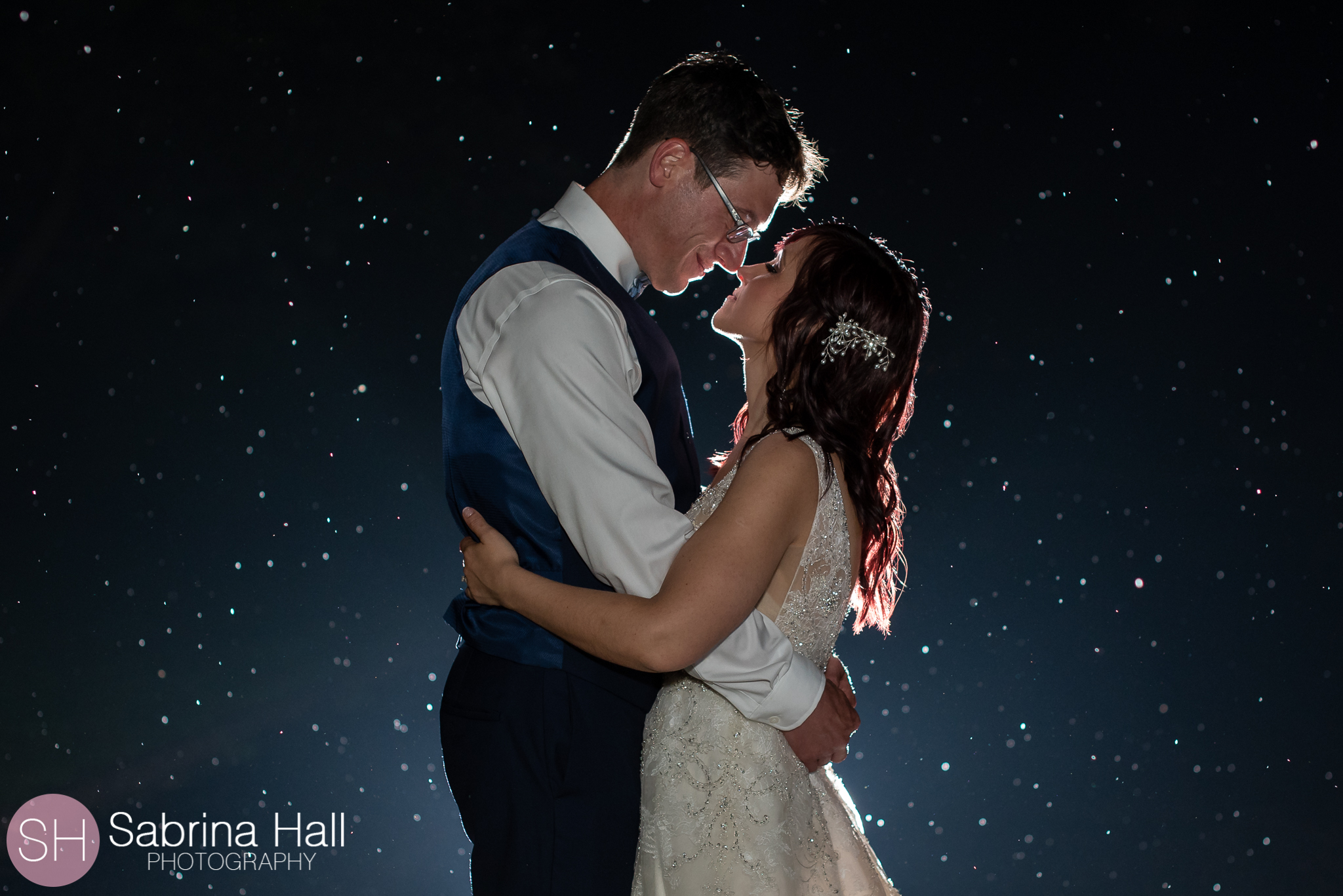 Vendors:
Venue: Prestwick Country Club 
Wedding Dress: Abbott's
Cake: Purple Door Bakery
Band: Cleveland Wedding Band TCB
Photography
Photos captured with love by Sabrina Hall Photography.
Let's connect!
Follow Sabrina Hall Photography on Facebook.
Follow Sabrina Hall Photography on Instagram.
Contact Sabrina for more information on your wedding photography!
Let's connect! Find Sabrina Hall Photography or contact me for more information!