Wonderland in the Woods Tea Party Wedding
August 21, 2017
Featured on Storyboard Wedding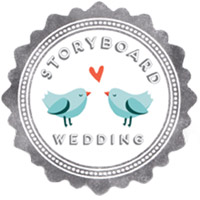 A beautiful dress, whimsical location and beautiful styling made for an amazing collaboration on an outdoor Wonderland tea party themed wedding and reception. It all started with Chantel Lauren Designs' beautiful blue mae gown at Blanc De Blanc Bridal in Pittsburgh, PA. This gorgeous blue dress set the tone for bright blues, bold maroons and beautiful pinks. A new whimsical venue named Wonderland in the Woods in Millersburg, Ohio set the perfect scene for a dreamy Wonderland tea party wedding. Vendors from all over northeastern Ohio worked together to make magic happen. Hair and makeup was done flawlessly by Beauty Therapy. Paper Twigs designed a gorgeous invitation set. Wanderlust Jewelers supplied a set of beautiful custom designed wedding rings. Nikki's Perfect Petal Designs and ReInspired Bride collaborated to make an amazing ceremony backdrop. The arch was draped with cascading fresh local flowers and gorgeous maroon lace. The bridal bouquet and boutonniere were over-the-top gorgeous with watch details, large Cafe Au Lait Dahlias and Amnesia Roses. Borrowed Rentals lined the ceremony space with beautiful wooden chairs and china. Handpicked antiques from the venue were also added. Ceremony details were put together perfectly to match the Wonderland tea party themed reception.
Our Alice in Wonderland tea party reception was a dream come true! Mix and match chairs from the venue surrounded Borrowed Rentals' three large oak tables. The table was decorated like a dream! Tea cups, flowers, and knick knacks flooded over the table with small hints of Alice all over! Small white painted roses, watches, keys and cookies were just part of the special touches added to the table. Tap Root Catering not only supplied yummy treats but also served a delicious dinner at this eclectic table. A Cupcake a Day made a beautiful iced cake with gold detailing. Nikki's Perfect Petals put the finishing touches on the cake with beautiful fresh blooms and a fluffy pink peony. A little white rabbit even made it to the party! The bridesmaids were dressed in gorgeous gowns from The Dress Bridal Boutique in Medina, Oh. Details were caught in action by an amazing team from Elite Entertainment. Images were captured by Sabrina Hall Photography. All of the details came together perfectly in this dreamy Wonderland in the Woods styled ceremony and reception. We are all so excited to share it with you!
Dream Team wedding vendors that made it happen:
Location: Wonderland In The Woods
Photos: Sabrina Hall Photography
Decor & Styling: ReInspired Bride
Video: Elite Entertainment
Flowers: Nikki's Perfect Petal Designs
Bridal Gowns: Blanc De Blanc
Bridesmaids Dresses: The Dress Bridal Boutique
Jewelry: Wanderlust Jewelry
Hair/Makeup: Beauty Therapy,
Rentals: Borrow Rentals
Invitations: Twigs & Twine
Cake: A Cupcake A Day
Caterer: Taproot Catering

Amazing video by Elite Entertainment!!