Gervasi Vineyard is a gorgeous location for a wedding!
Kelly & Matt had a gorgeous and intimate Gervasi Vineyard Wedding! Kelly and Matt met through a dating website, after exchanging a few emails and meeting for a drink, the rest is history! These two had an instant connection and make such an awesome couple! They planned an amazing trip to Europe in March, traveling to Paris, Germany and Ireland. Matt proposed the first night of this magical trip on a bridge in Paris, France (how romantic)!! A month after this amazing trip Kelly & Matt also found out the fantastic news that they are expecting a baby!
Kelly's "something new" was her beautiful dress. Kelly wanted a pretty and elegant dress that would show off her baby bump perfectly! She says, "when I tried on the champagne/rose colored lace strapless wedding gown i just fell in love". Kelly wanted a dress that would be elegant at match the intimate wedding they were planning, "The dress had a touch of elegance with the lace detail but was not over the top. It was still simple and appropriate. I also had an amazing experience not only with the service at the store (The Dress wedding boutique in Medina, Ohio) but also with my dress alterations. Marcia LeGoullon Kobzowicz did all my alterations for me and made my dress fit my growing belly so nicely. I couldn't have asked for a better experience all around regarding my dress choices." Kelly's "something old" was her Grandmother's rosary. Kelly said her Grandmother carried her rosary everywhere.
Gervasi Vineyard was the perfect location and setting to have the special and intimate summer wedding Kelly and Matt had always wanted. The grounds are so gorgeous and everything they needed was in one beautiful location. Kelly said "The setting just won us over completely". They rented a villa for the night so everyone could stay together. It was the perfect getting-ready spot and a great place to end the night enjoying time with family.
Matt's sister, Lauren, provided beautiful music for their ceremony. She played the piano and sang during their ceremony. It was a very sentimental and special touch to their wedding. Another special and unique addition to their wedding was a super fun baby gender reveal after dinner! Kelly's best friend, Kelsie, crafted a cute box and filled it with balloons! Check out the photos below to find out if they are having a boy or a girl!!
Kelly's advice for future brides, "ENJOY THE MOMENT! BE IN THE MOMENT! My mom mentioned this to me. I was all talk about this baby and my belly and mom would always tell me to stop focusing on that right now and I kinda got upset by that because I was excited about being pregnant and wanted her to be also. However, getting married to your husband is just as important and another milestone in one's life that cannot and should not be overlooked. She was right. She is right! I should be talking up my husband and realizing what's currently in front of me. I get to marry the man of my dreams, my best friend and my baby daddy 😉 Without him, this would not all be possible. One thing at a time. Focus on your important day and enjoy every second of it because it will be over before you know it. Us women always look to the future but this time just focus on your present. The future will always be there but the present passes us by faster."
Kelly & Matt's wedding was a beautiful night to remember! Every detail and moment was perfect!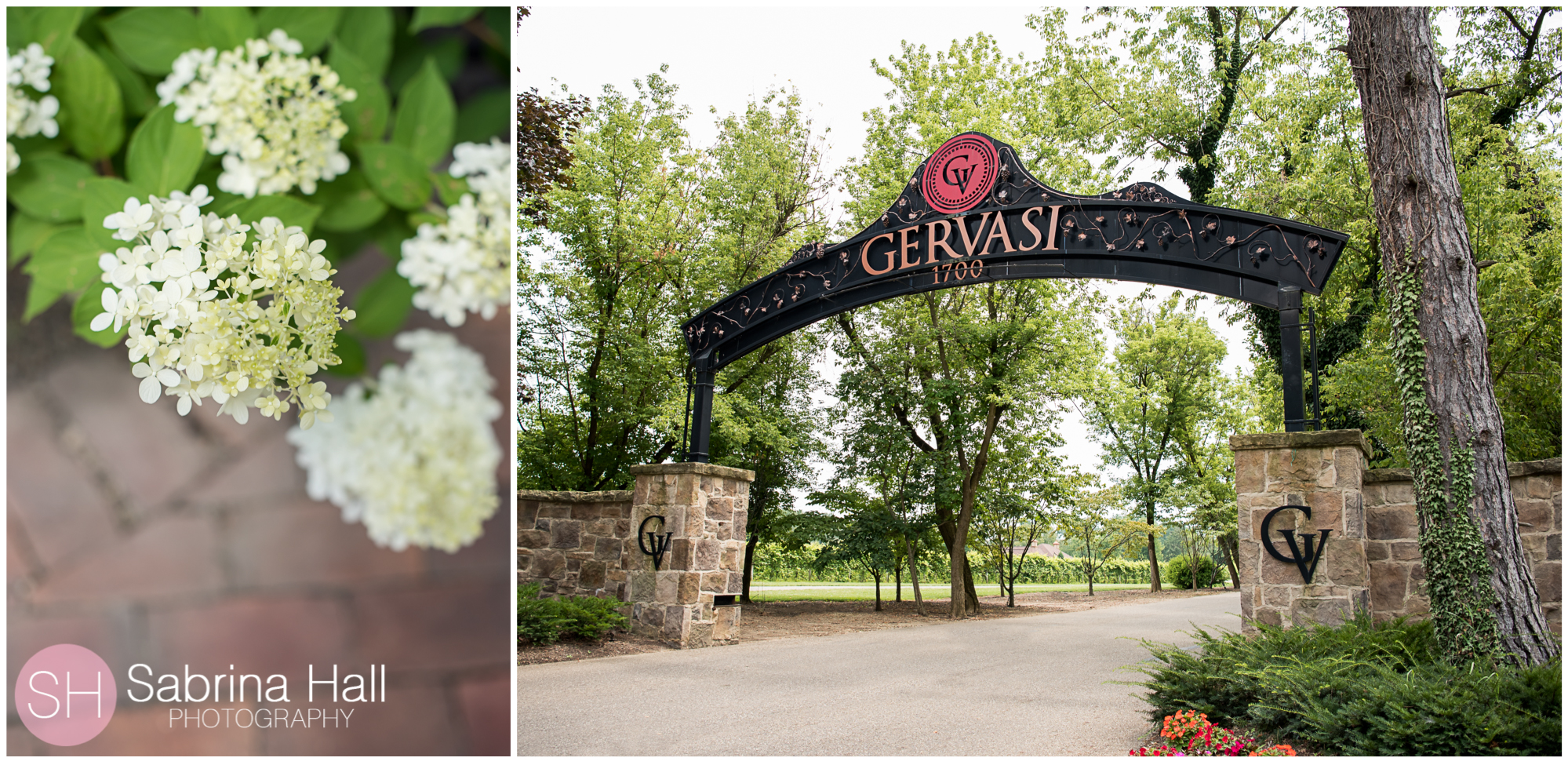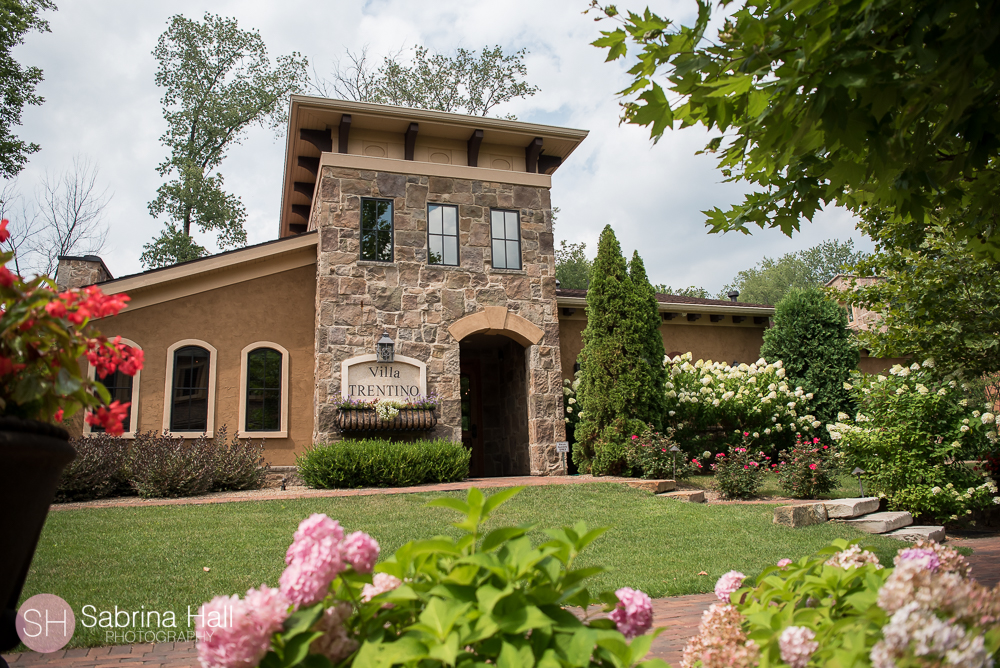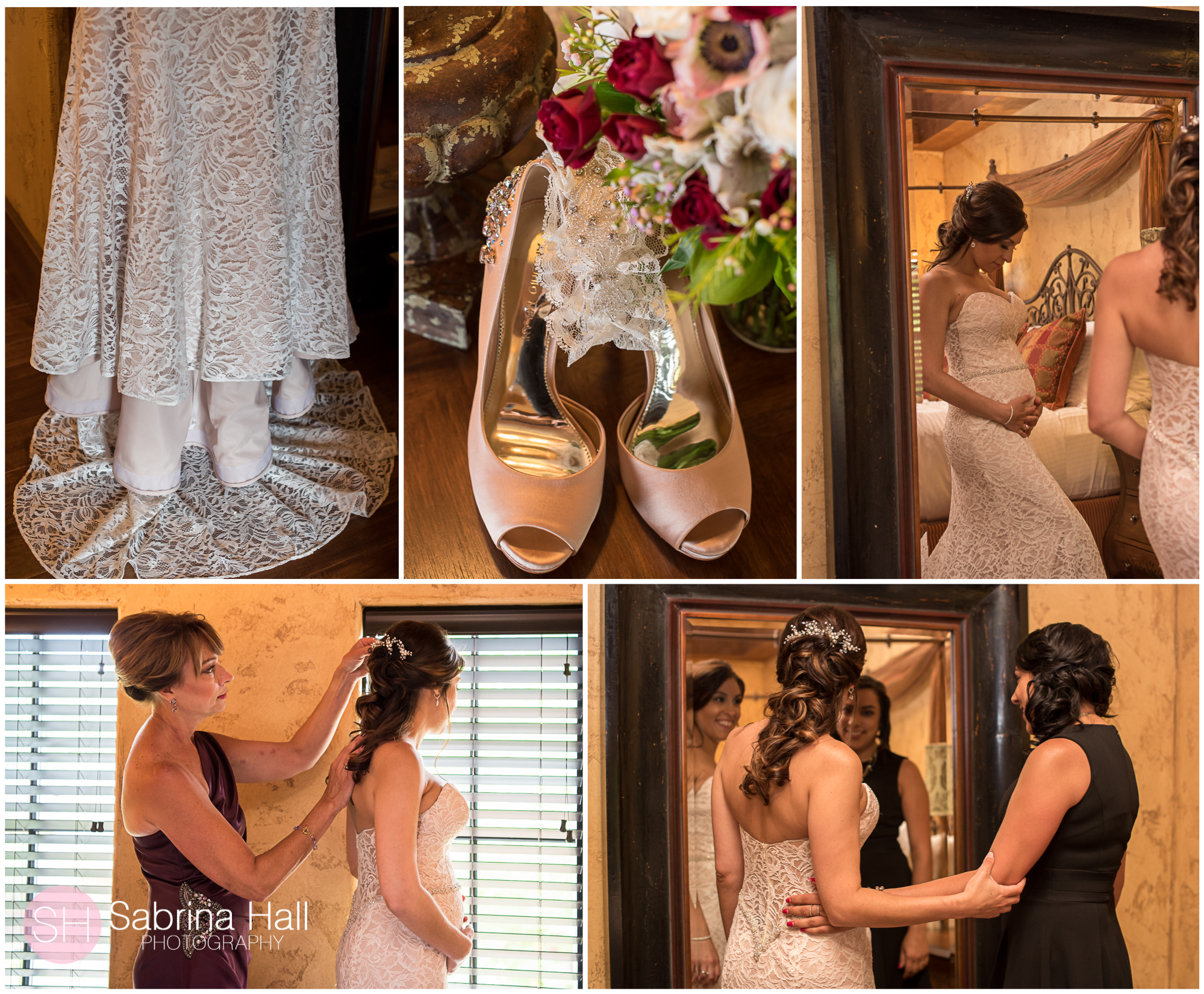 Gervasi Vineyard & The Bistro
Gervasi Vineyards is beyond beautiful and the perfect place for a wedding!
Kelly & Matt had a intimate and romantic wedding in the Conservatory at Gervasi. After the ceremony they celebrated with family at The Bistro for dinner.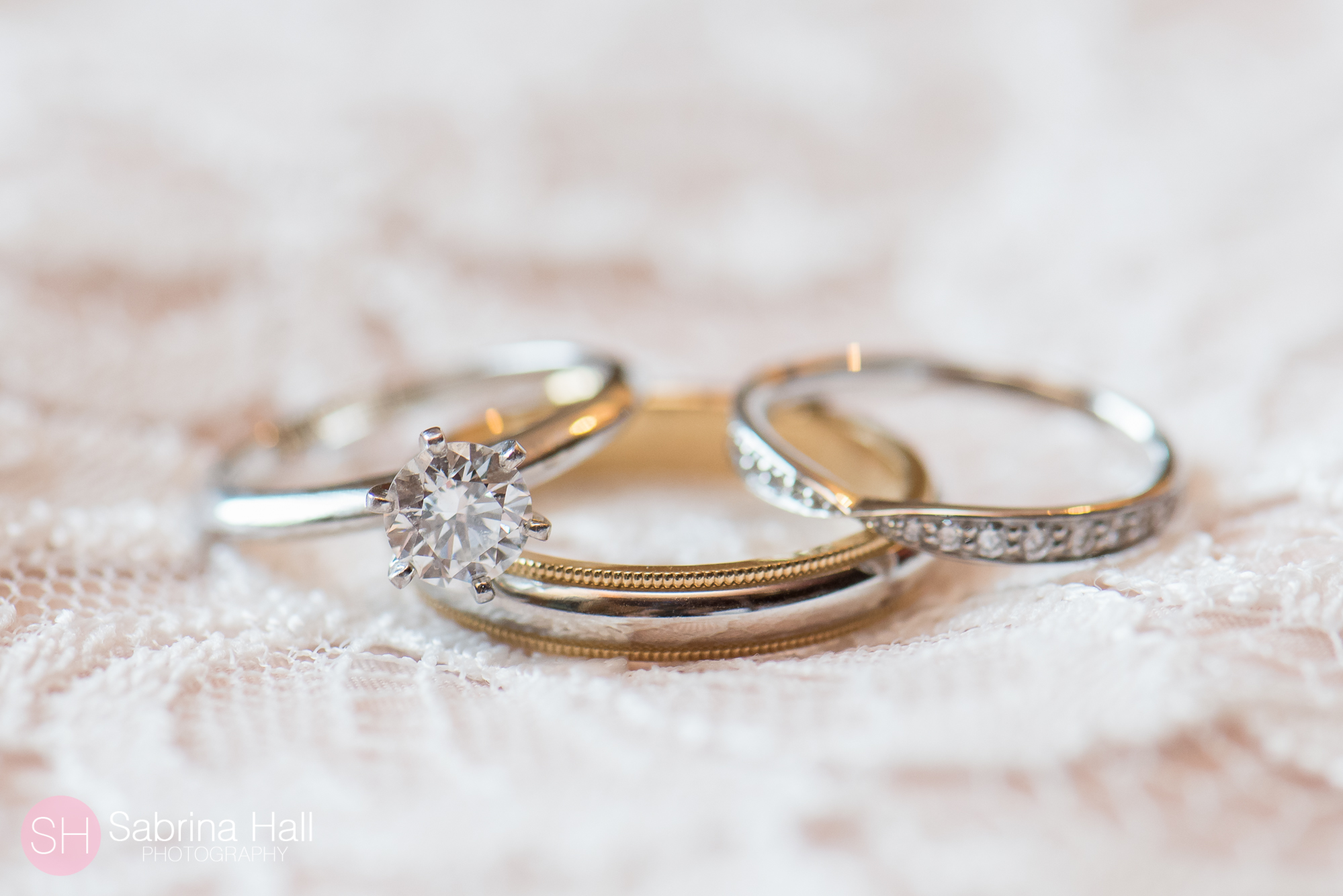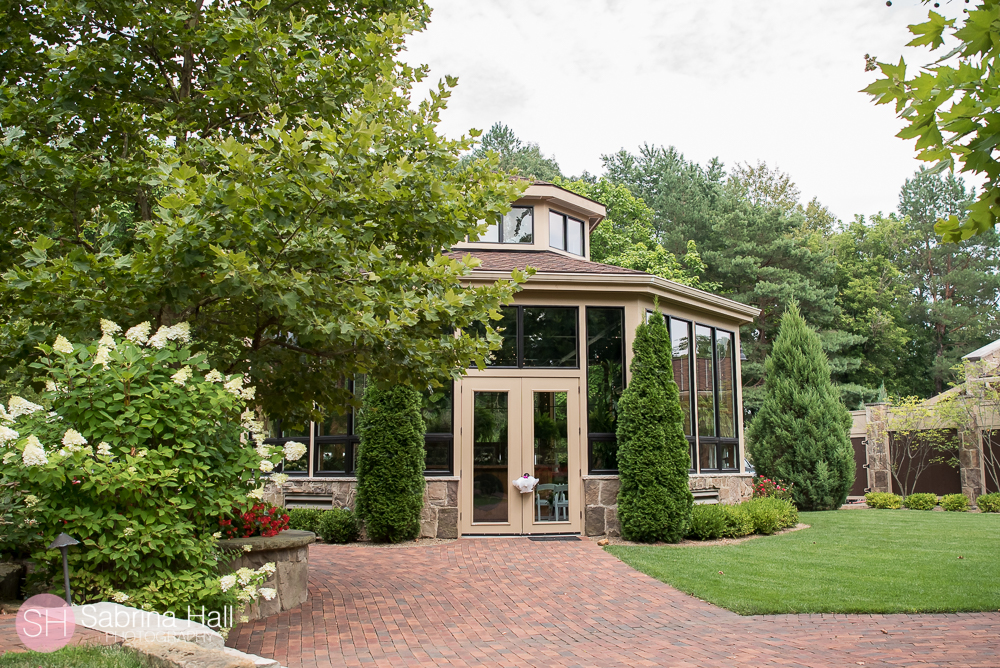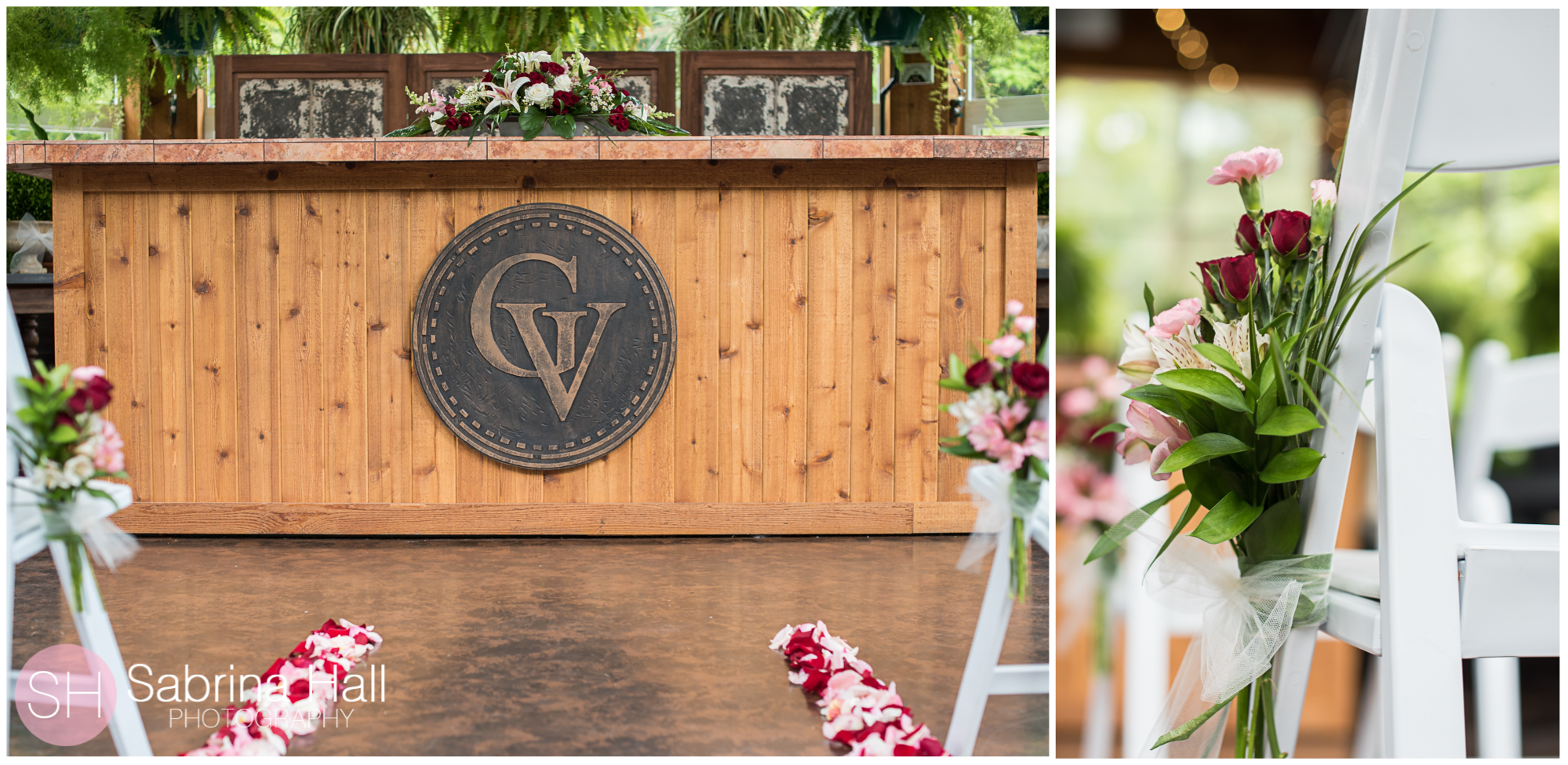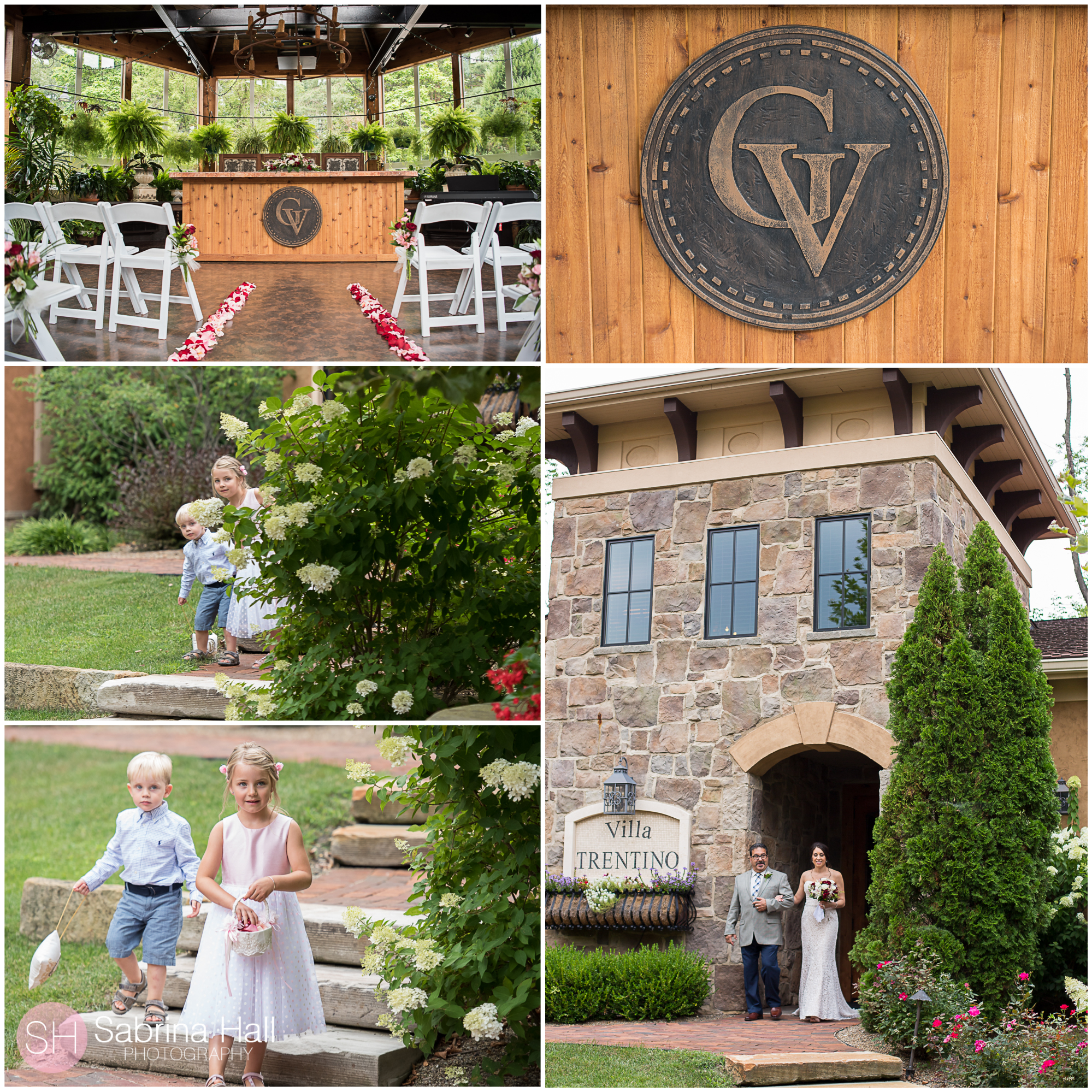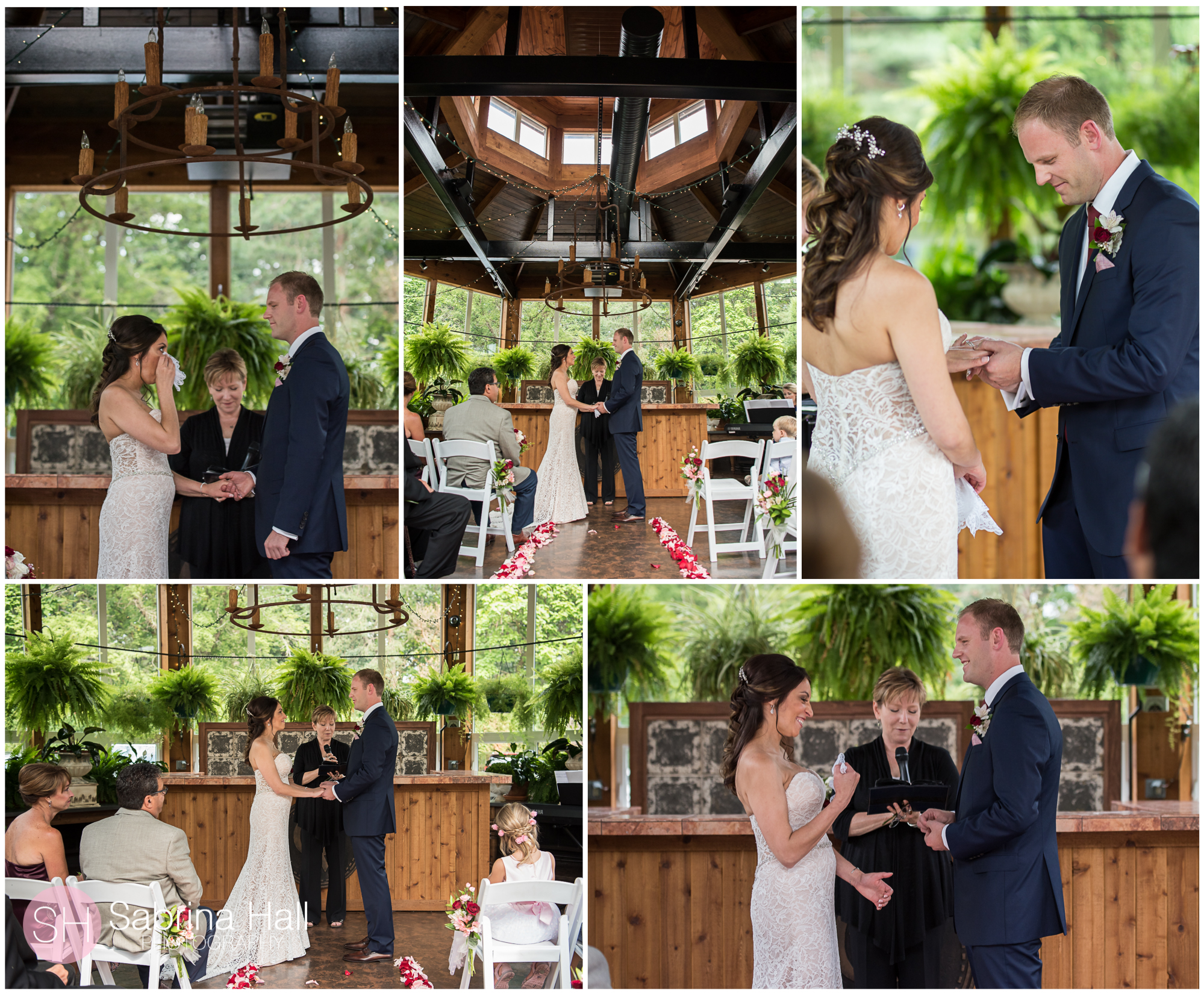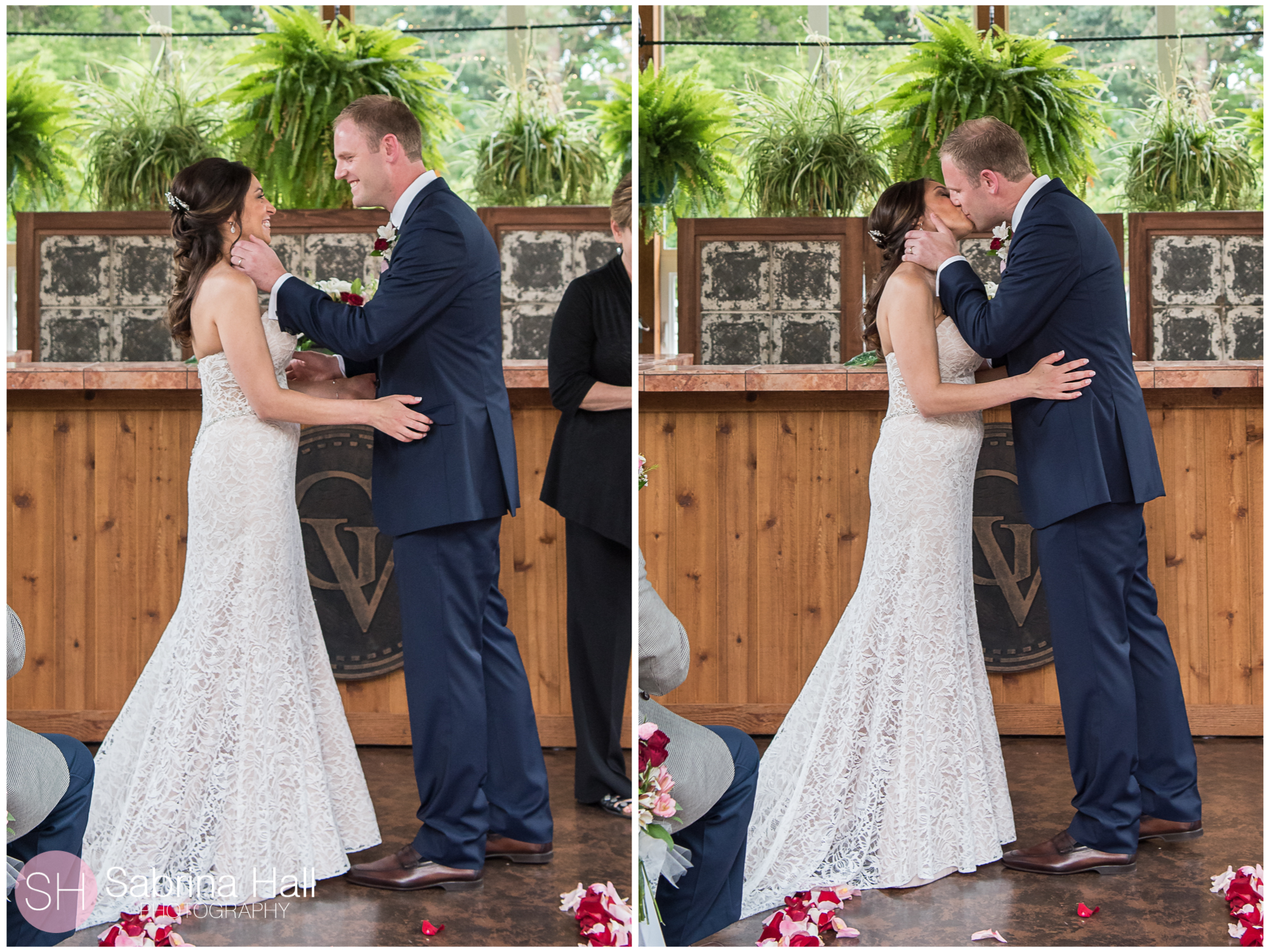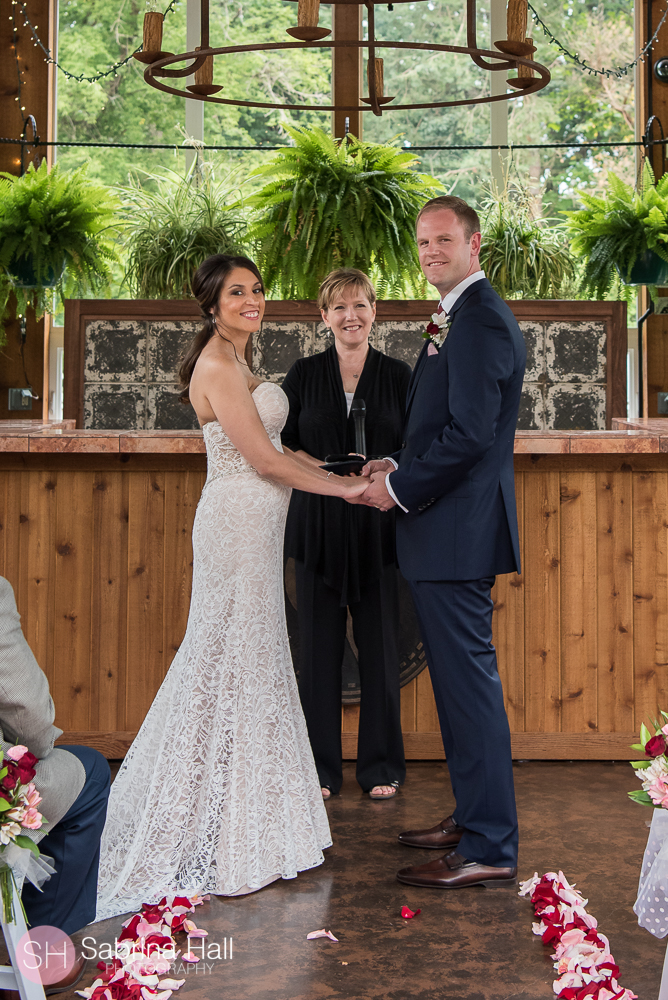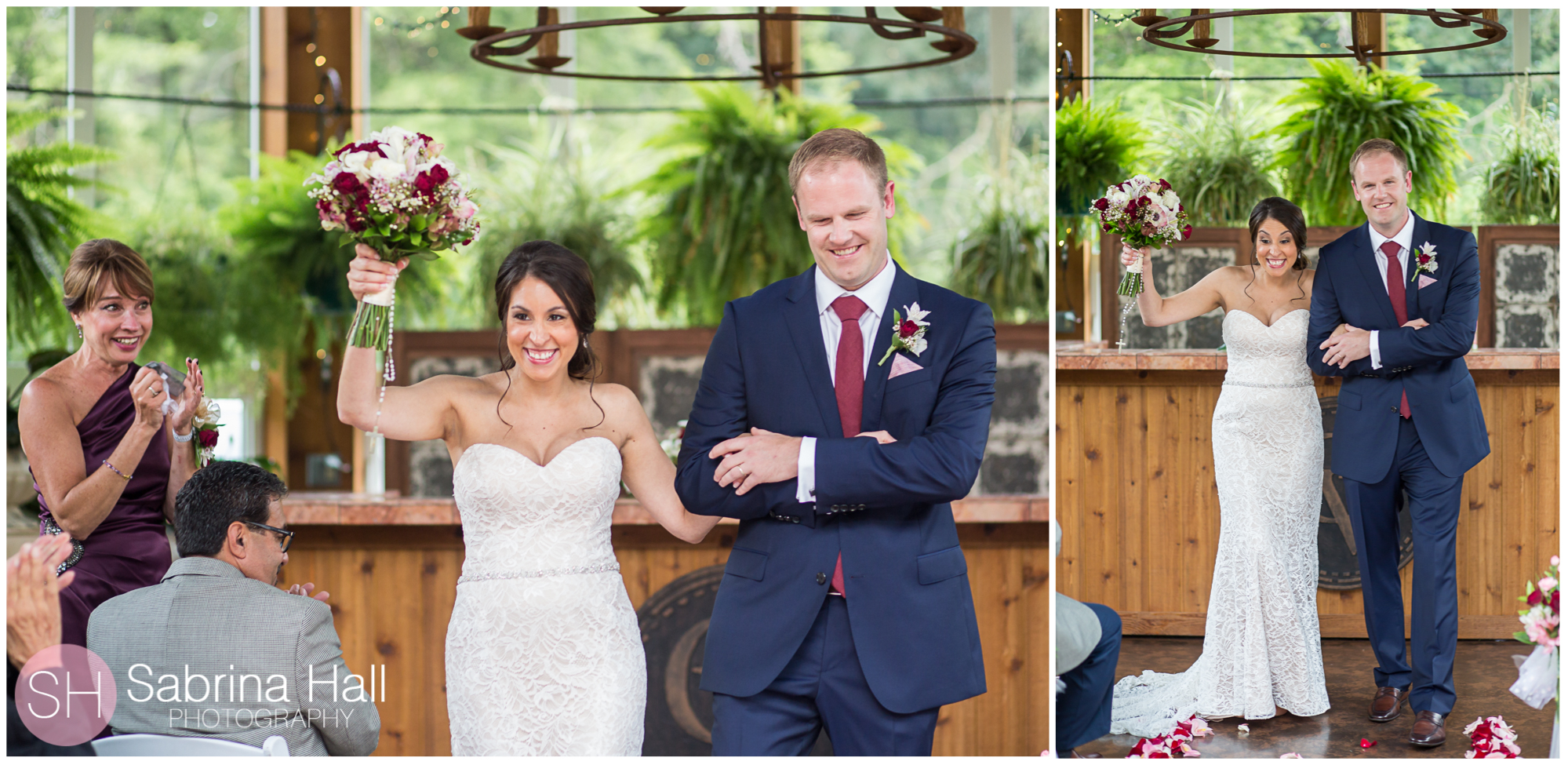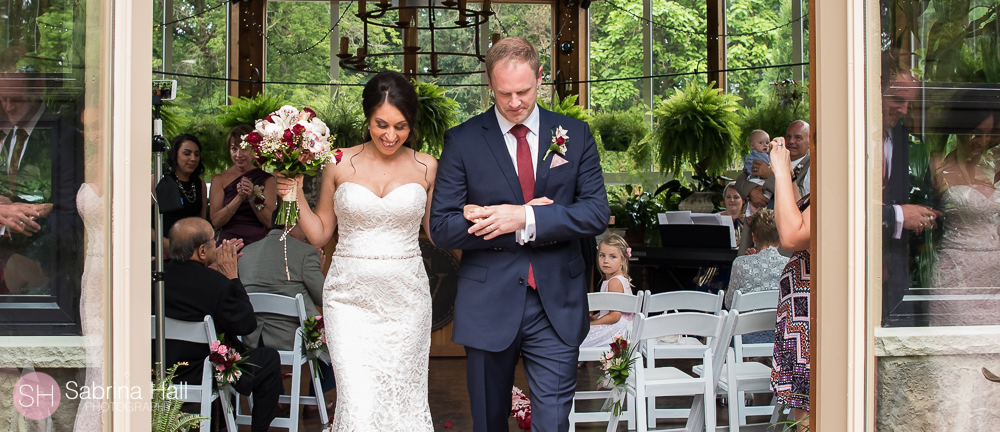 Wedding Day Colors
Burgundy, Blush Pink and Cream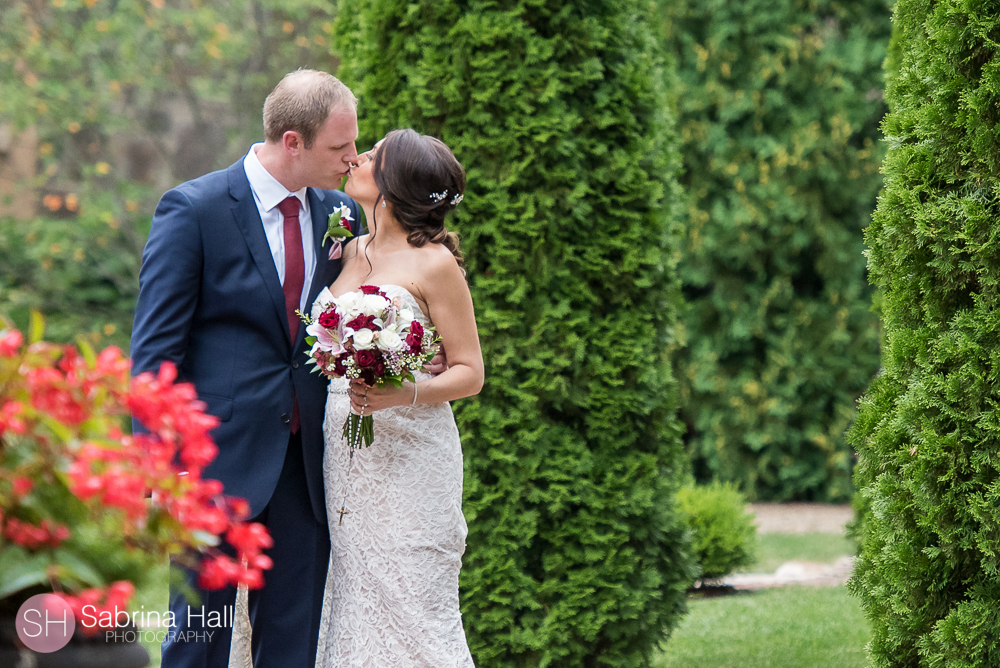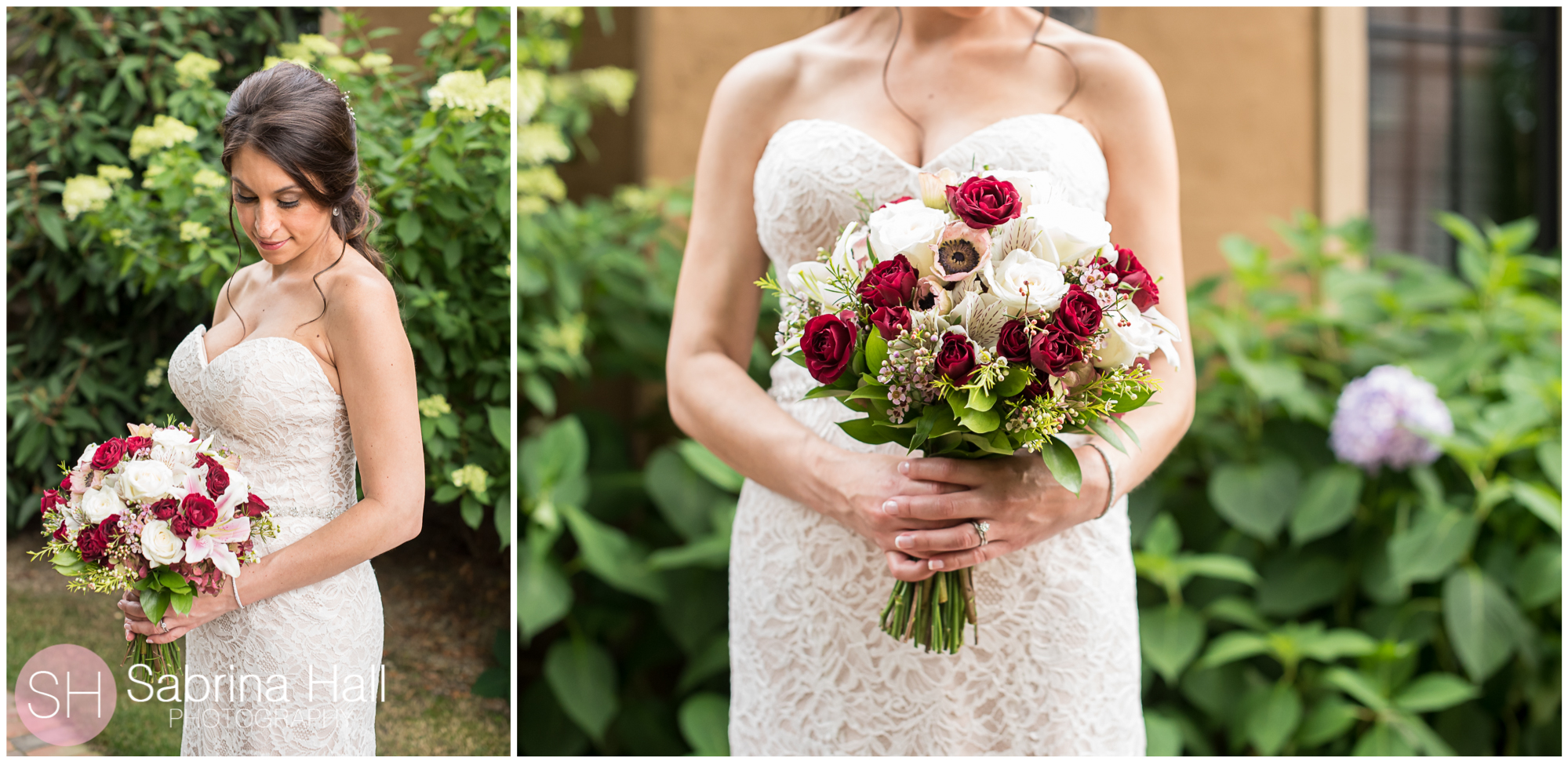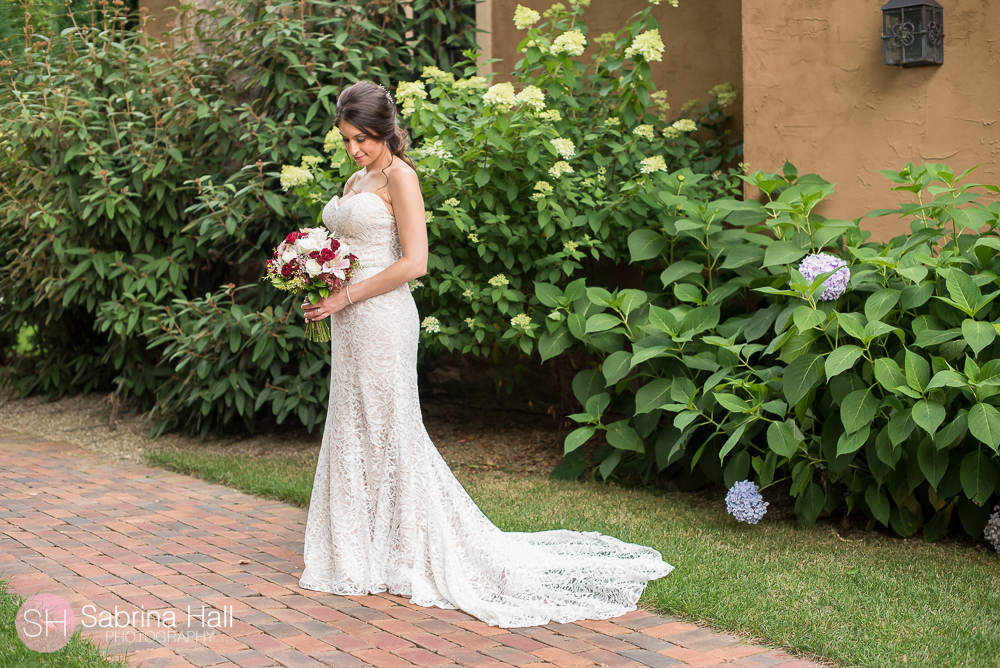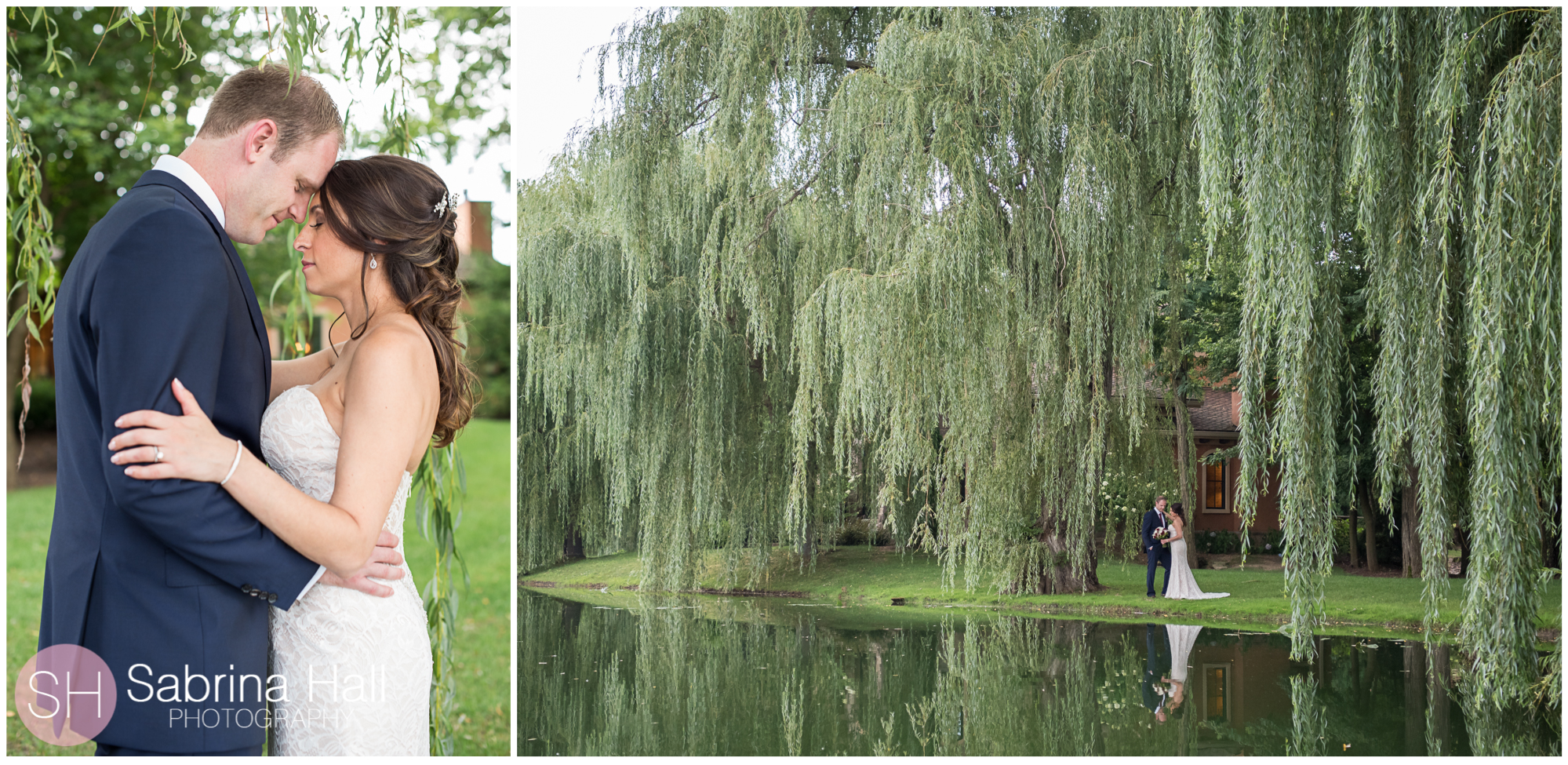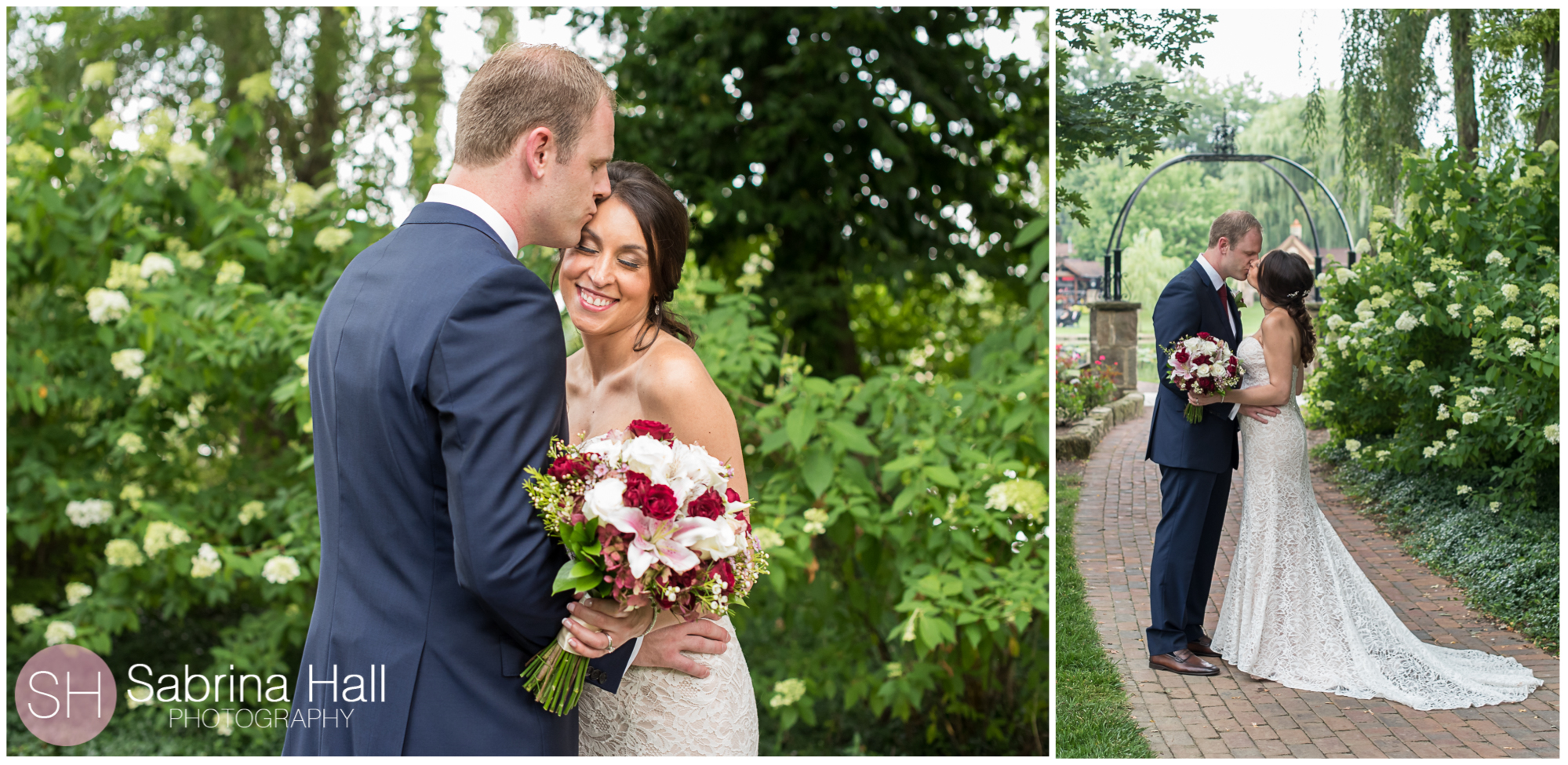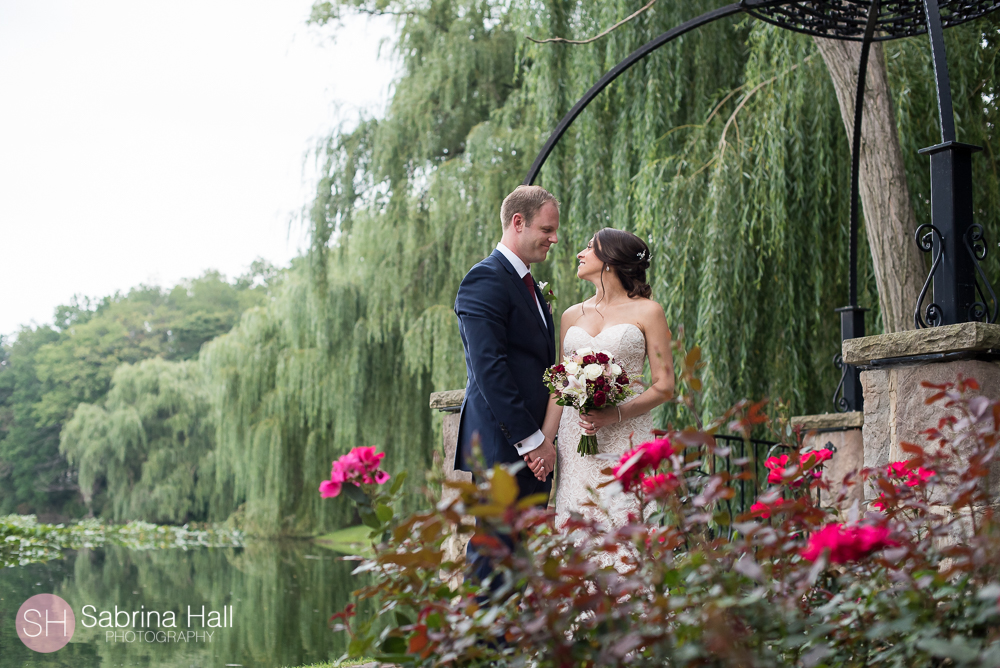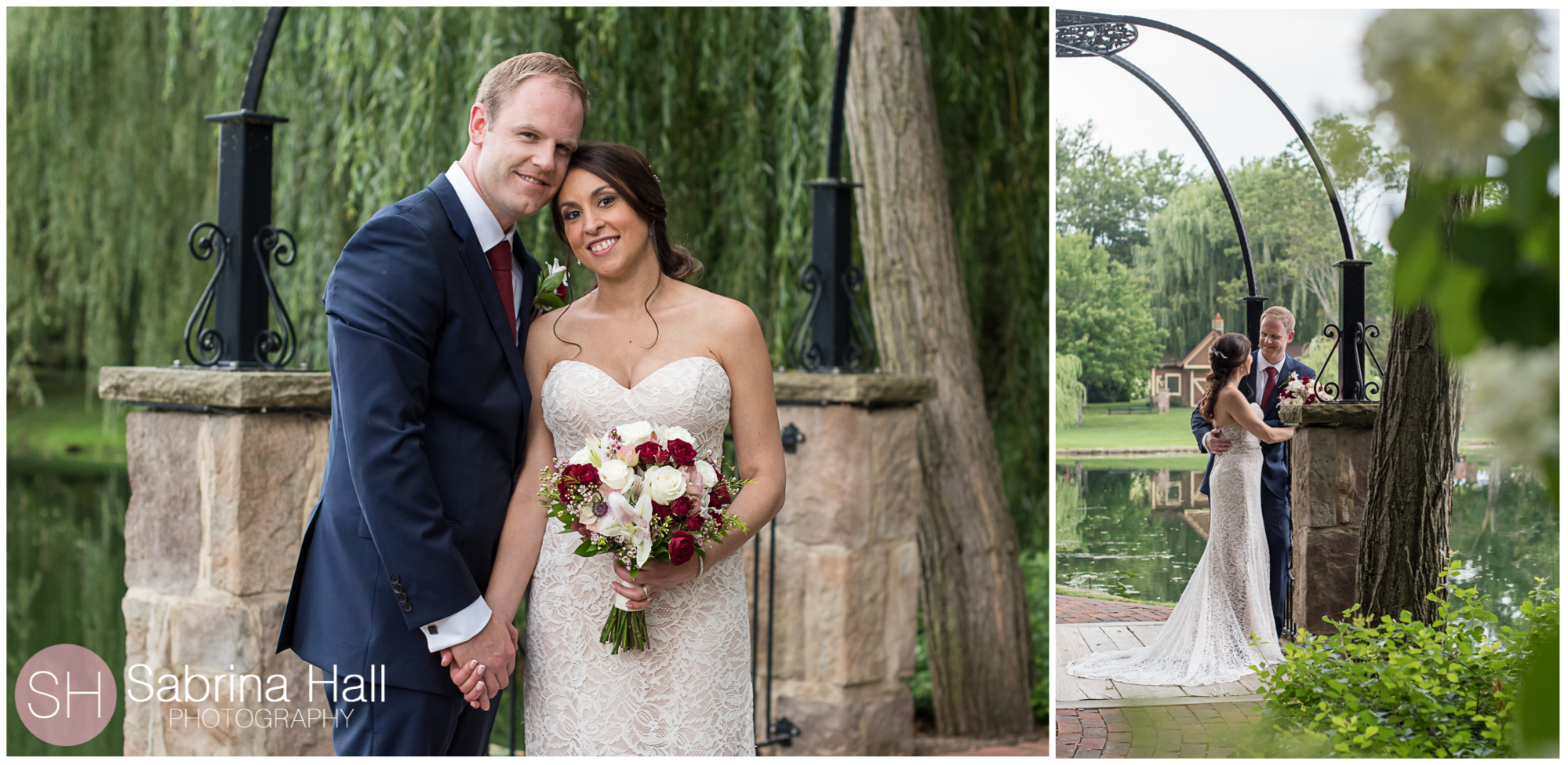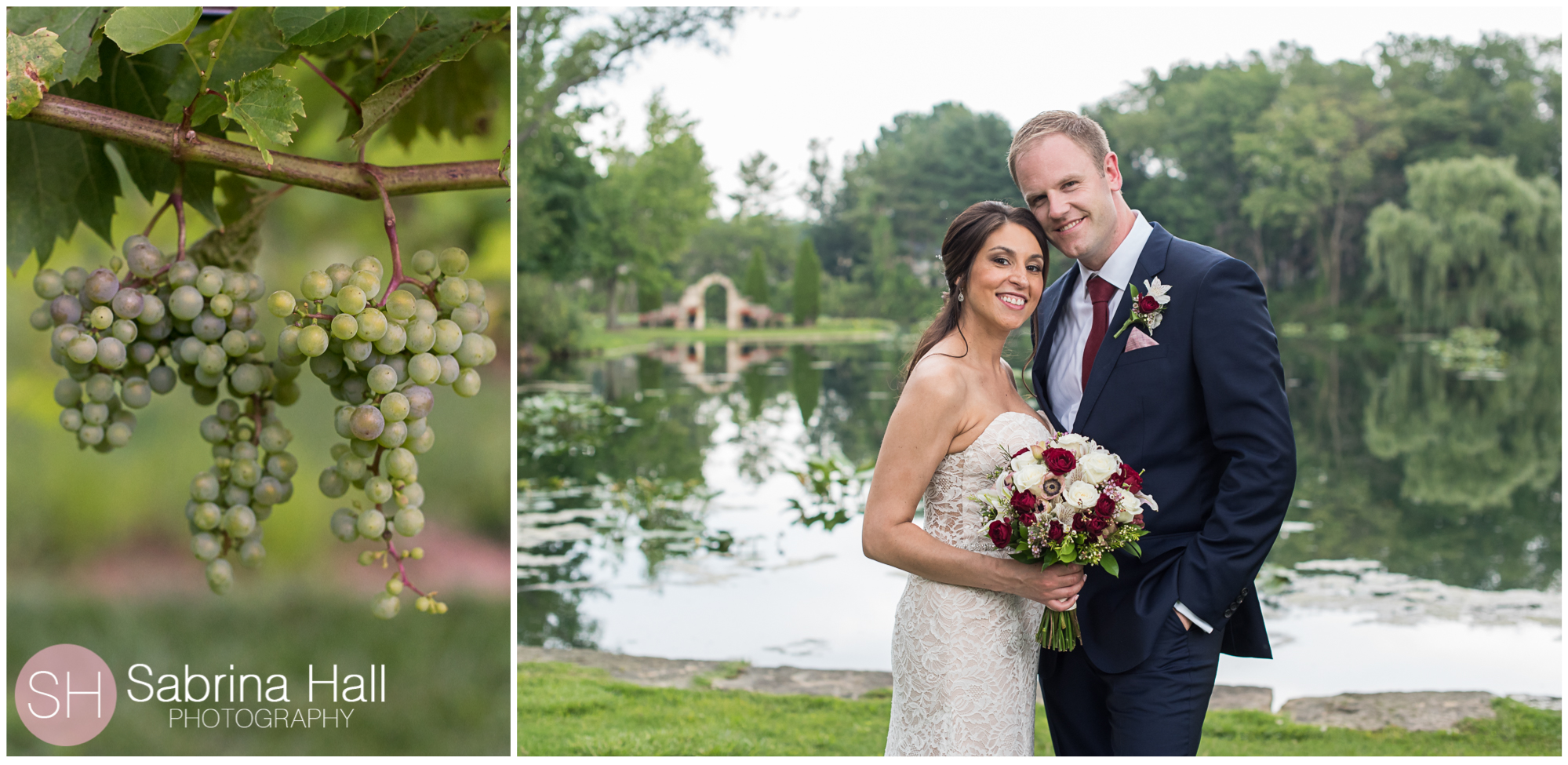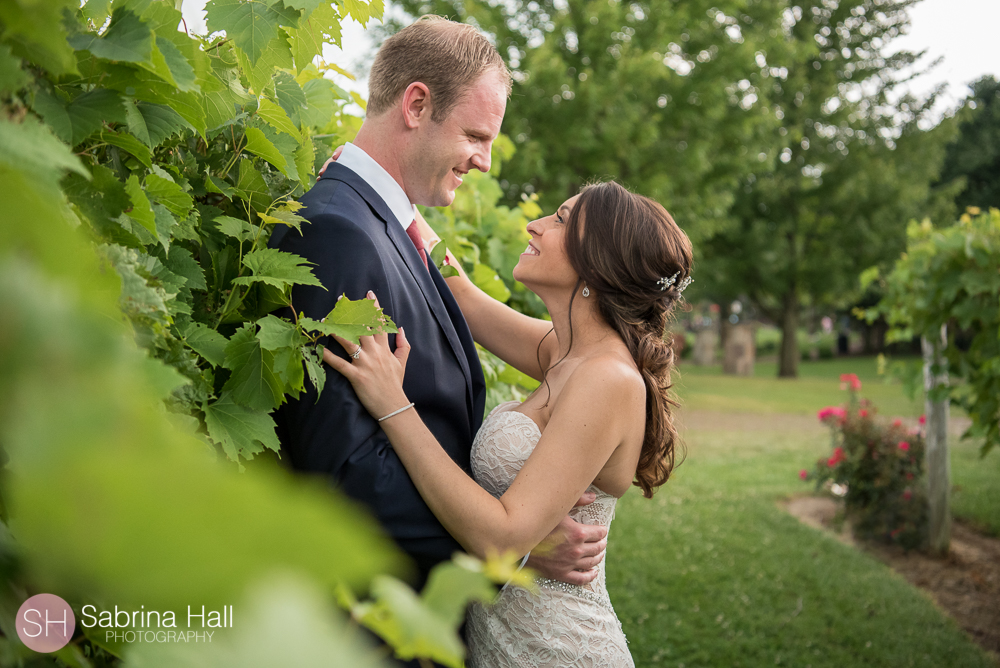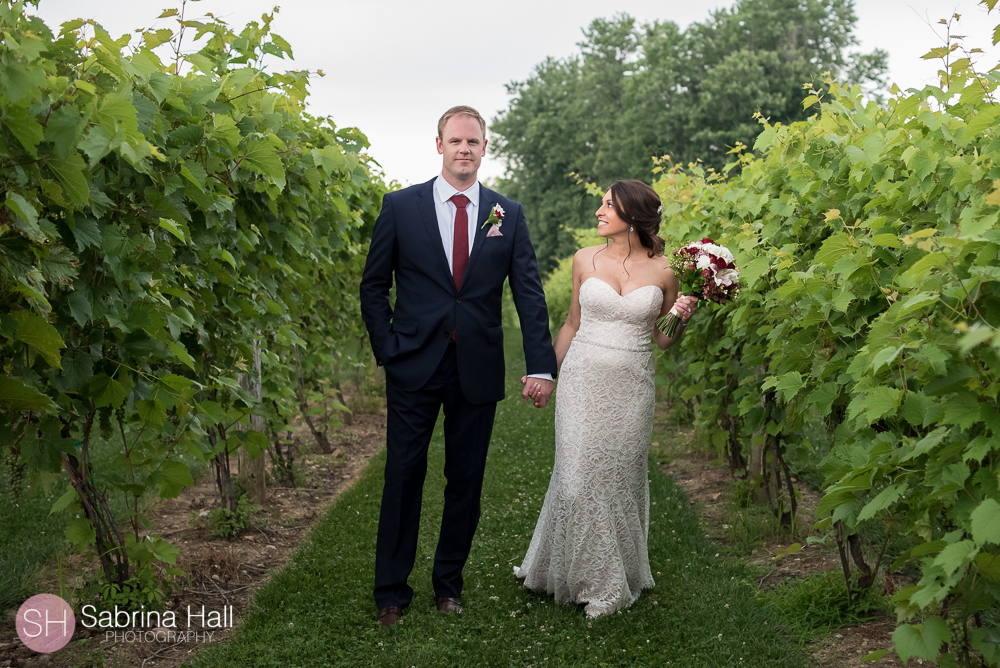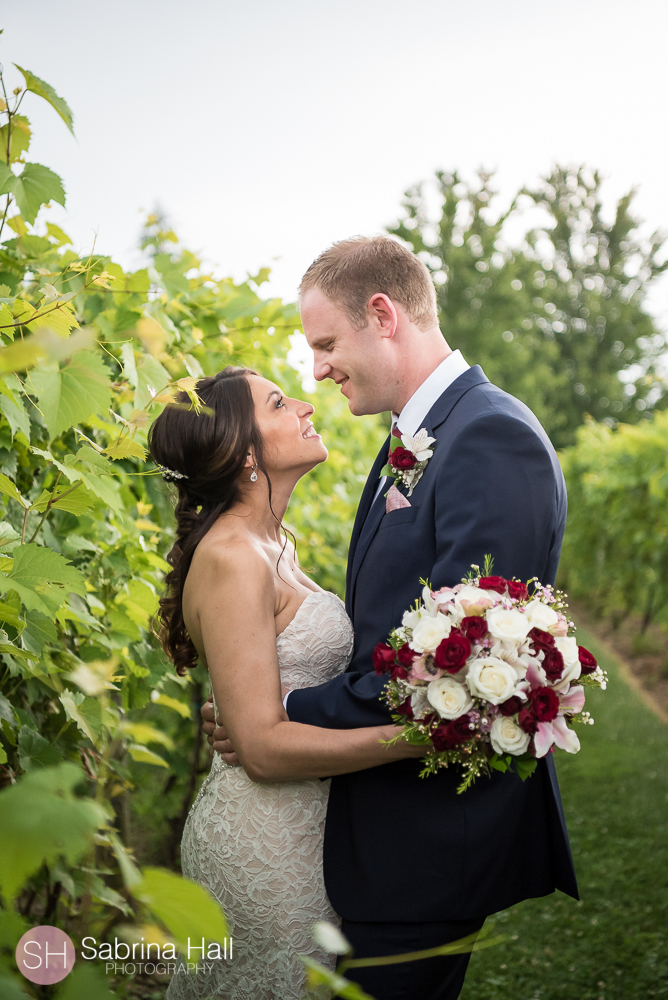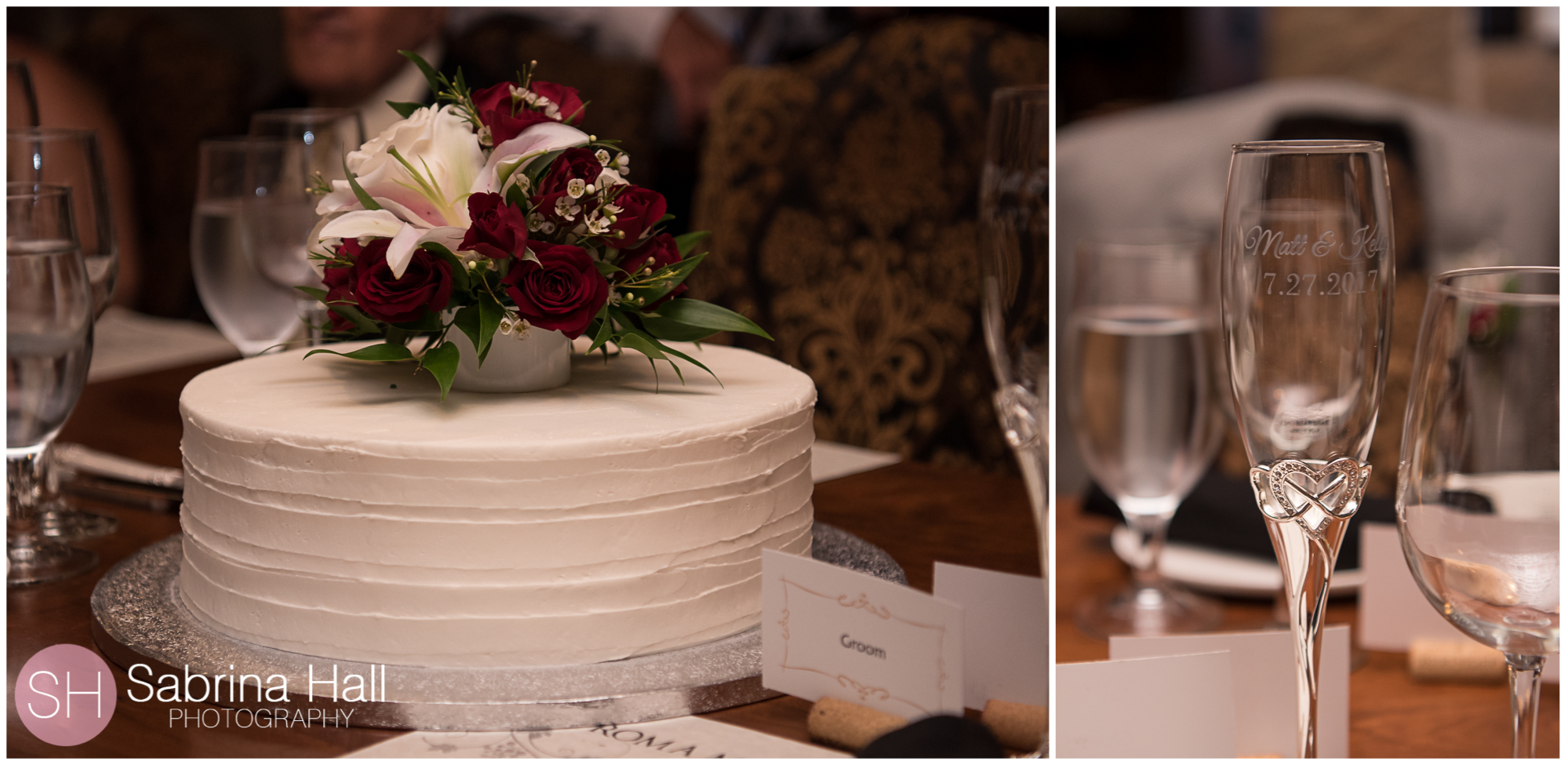 Drum Roll Please!!
Baby is a …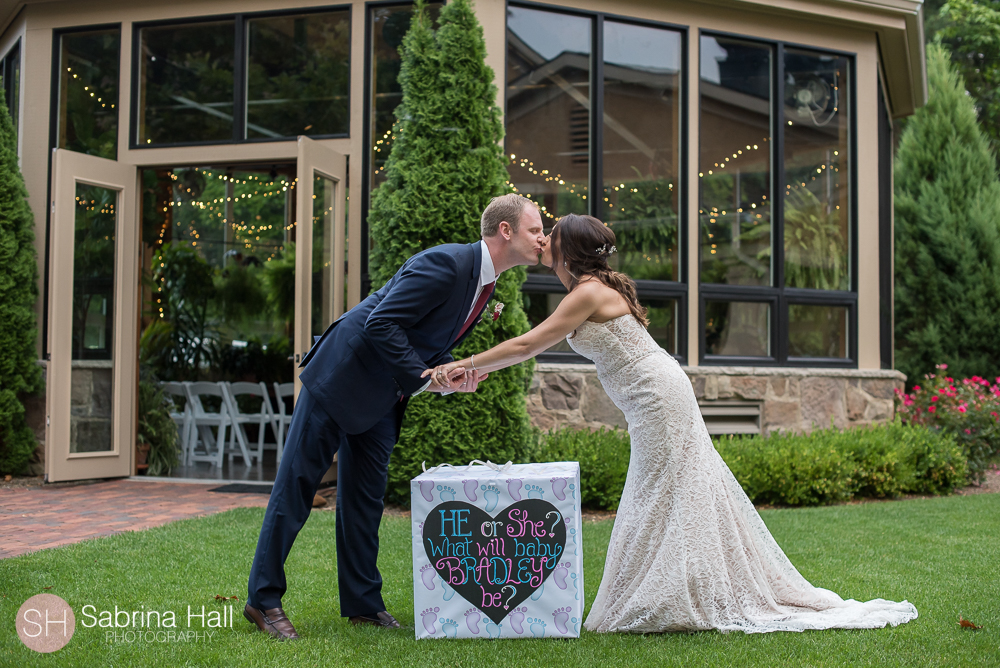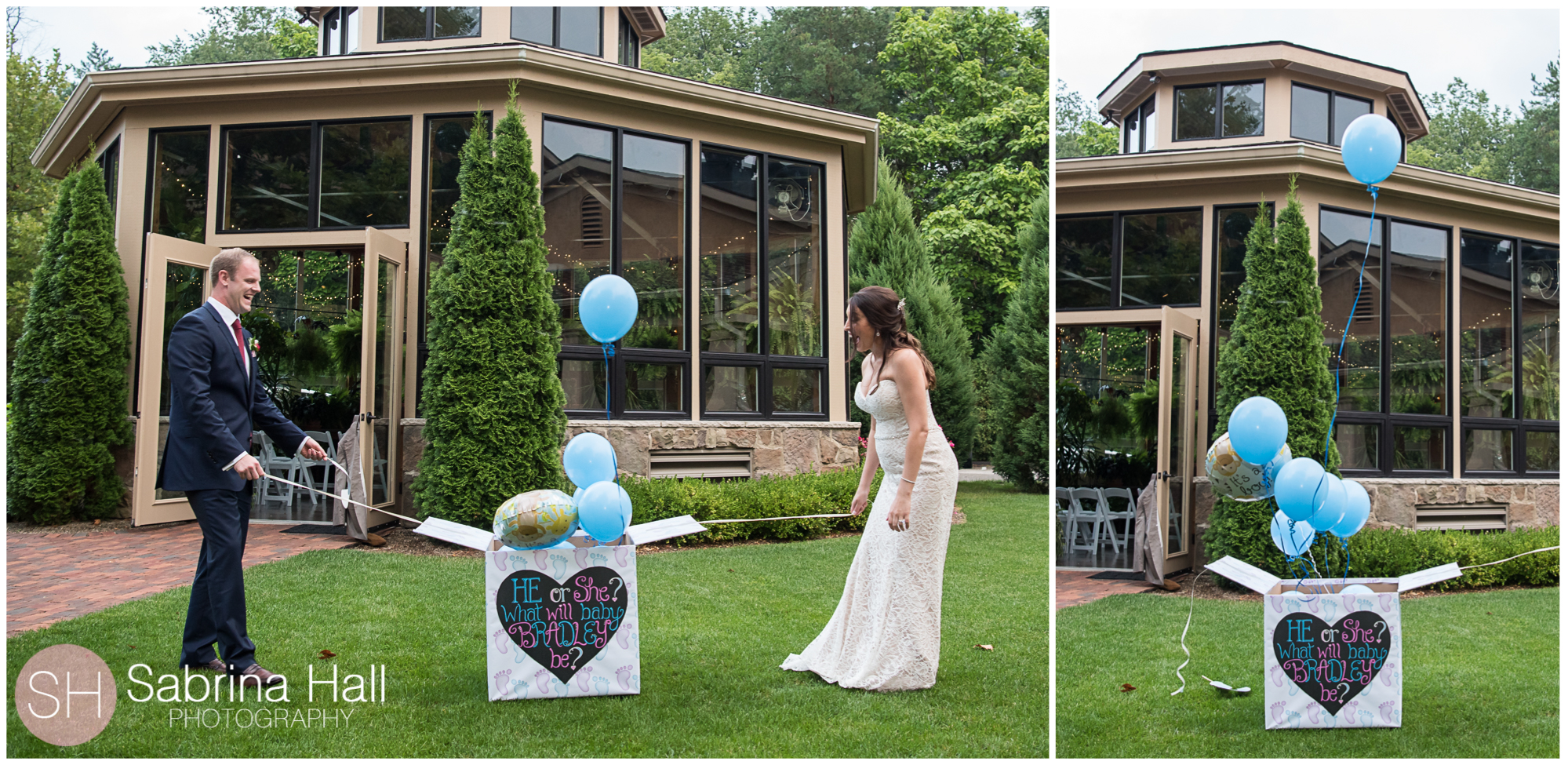 Sweet baby BOY!!
Congratulations Kelly & Matt!!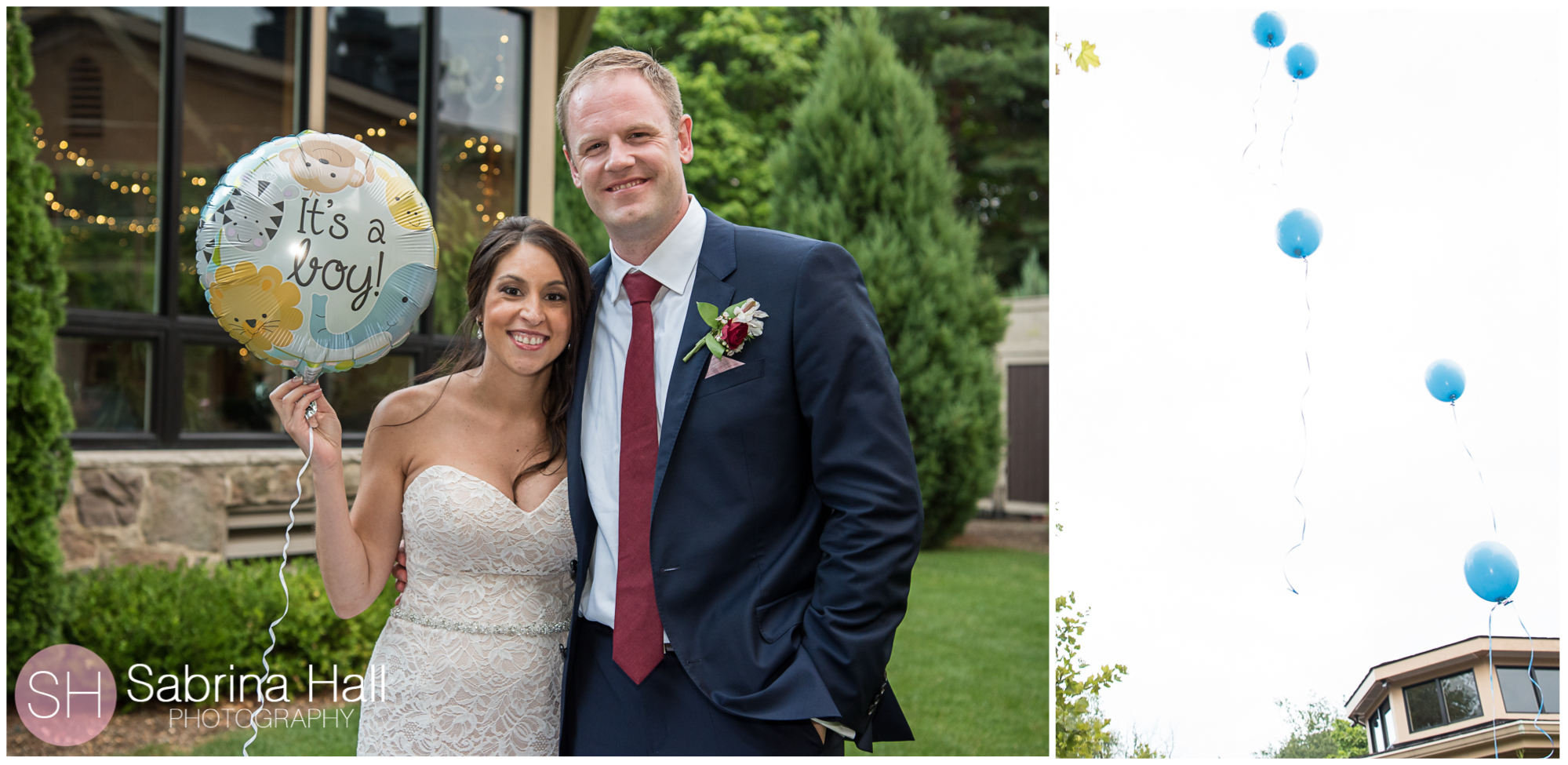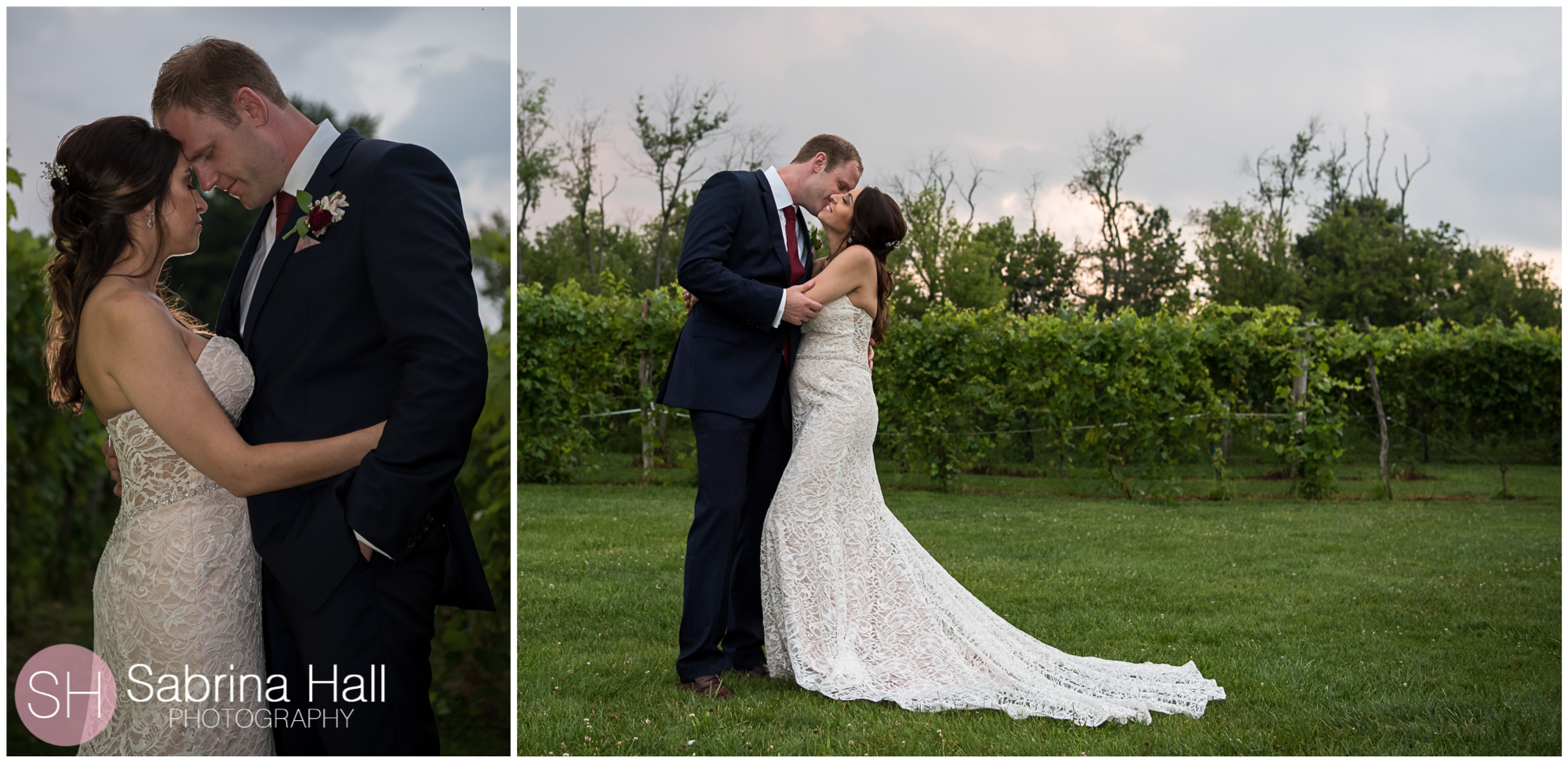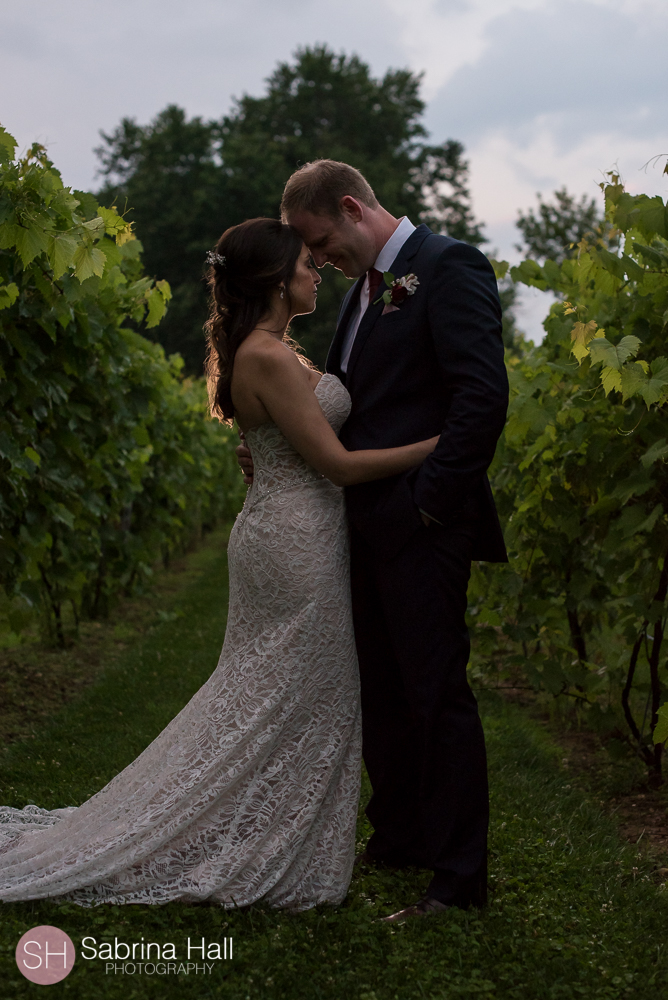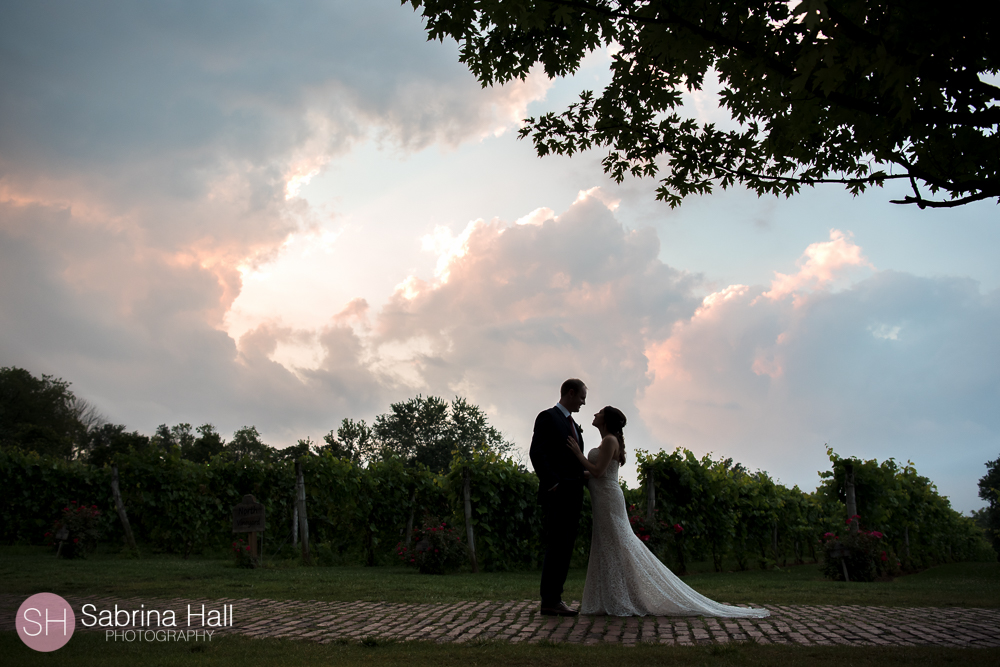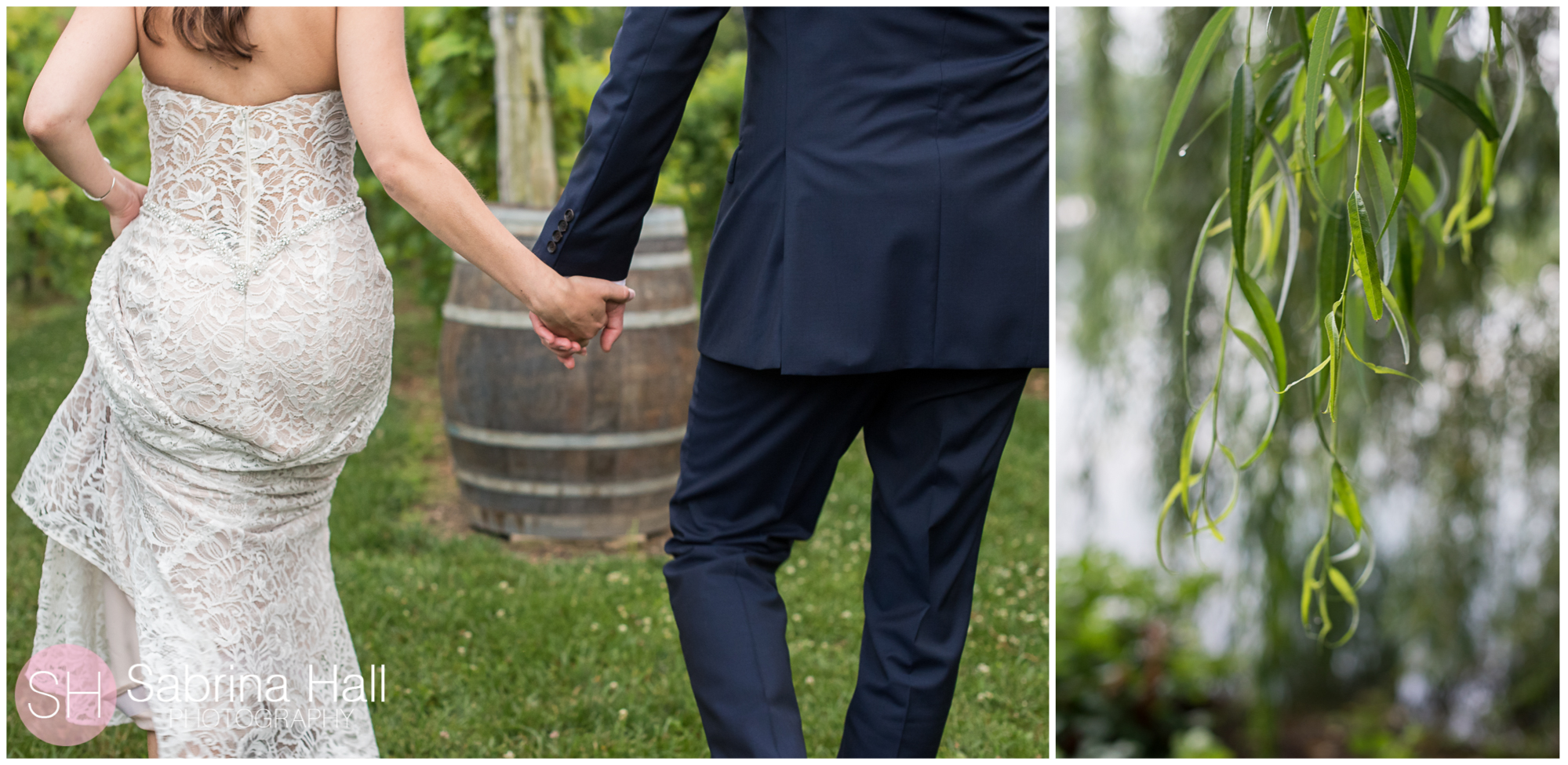 Ceremony & Dinner location: Gervasi Vineyard & The Bistro
Officiant: The Ohio Wedding Lady
Photographer: Sabrina Hall Photography
Wedding Dress: The Dress Bridal Boutique
Florist: Countryside Florist
Want to see more photos from Gervasi Vineyard? View Alexa & Luke's amazing Gervasi Vineyard Engagement Session >>
Find Sabrina Hall Photography or contact me for more information!