Doubletree by Hilton Canton Ohio
Hilton Doubletree Canton Ohio Wedding Ceremony and Reception location
Canton Ohio Wedding Venue
Contact
Megan Stangelo
Catering Sales Manager
at 330-471-8000
with any questions!
If you are planning a wedding in Canton Ohio, make sure to check out the new Hilton Doubletree in Canton. I visited this newly opened hotel and it is beautiful!
As you enter the hotel you are greeted with a clean, white, spacious area. I love the openness and the many spots for great photos! As you walk forward, you will find the large ballroom to your right. I am in love with the white and gray tones in this room. The lights on the ceiling are completely customizable! If you have the Pantone color to your wedding they can enter that number in and it matches exactly. (As a former Graphic Designer I love that feature!)
This beautiful ballroom holds 430-450 people, Yes, the largest ballroom in the area! If you are planning a large wedding this is your location, and you will not be disappointed. The room is magnificent! The chandeliers are original (from the old McKinley Grand) and are a beautiful statement in the room. They are elegant, and I love the gold and silver tones throughout the room.
On your wedding day, the Hilton Doubletree supplies the chairs, tables, food and drinks. Let's talk about the food! The Hilton is very excited to have their restaurant chef also taking care of their events, which means you will be in for a treat!
On your wedding day you will find a couple different getting ready options. First, you have the hotel rooms (which are ideal with plenty of space and great light) and second, you'll find that the Hilton Doubletree has many large meeting rooms.
Your stay is complete with an amazing restaurant and pool right inside of the hotel. Keep scrolling to see more…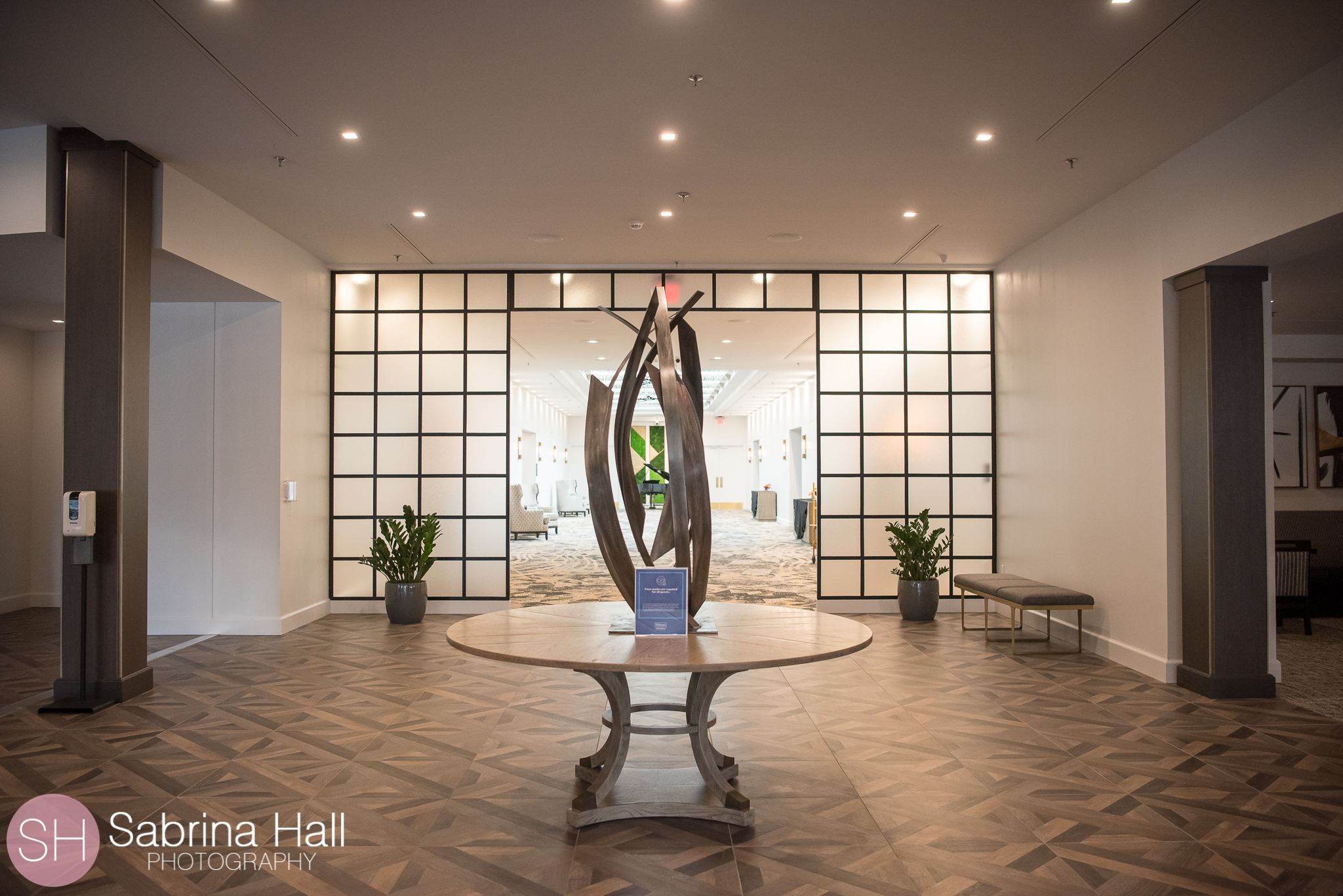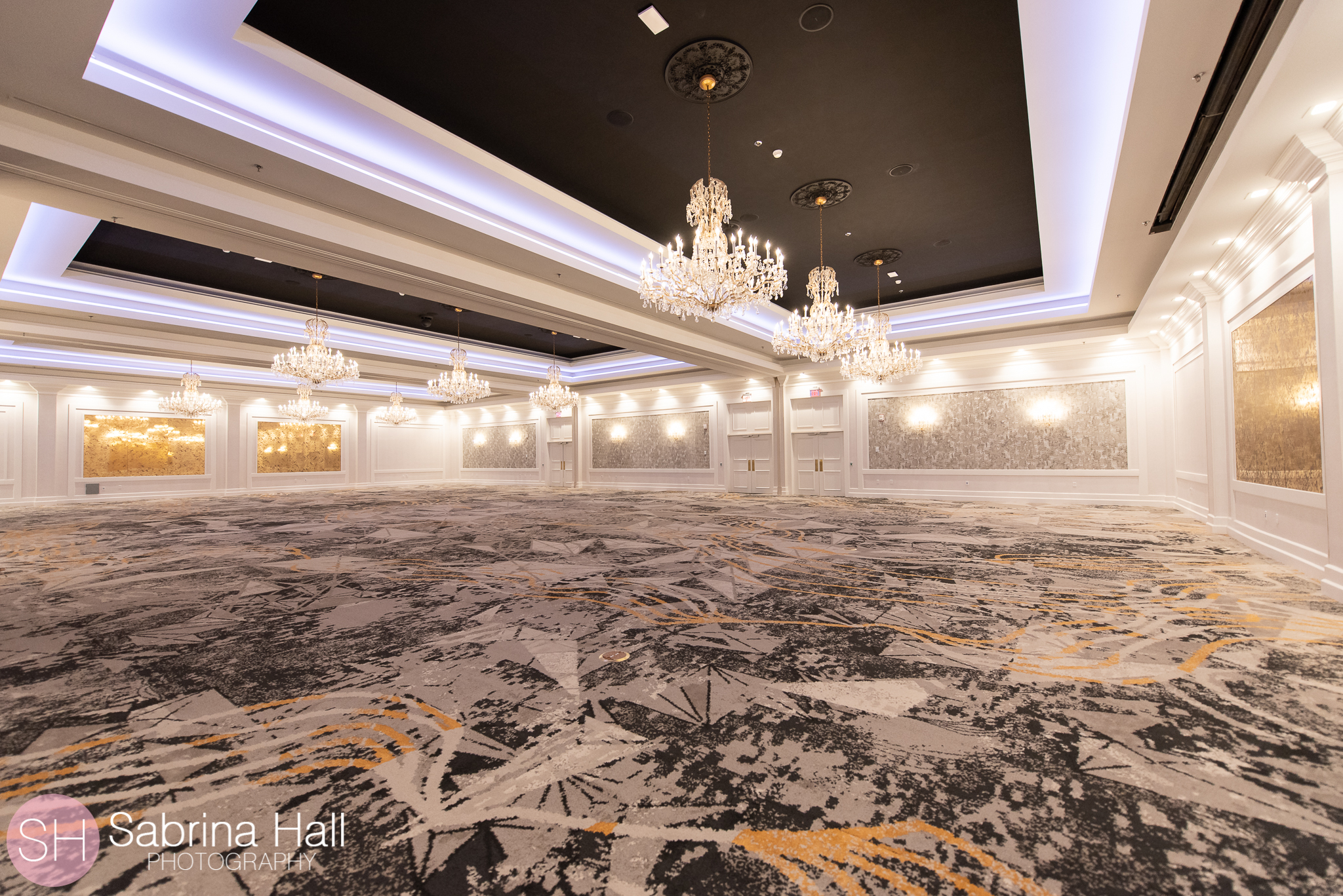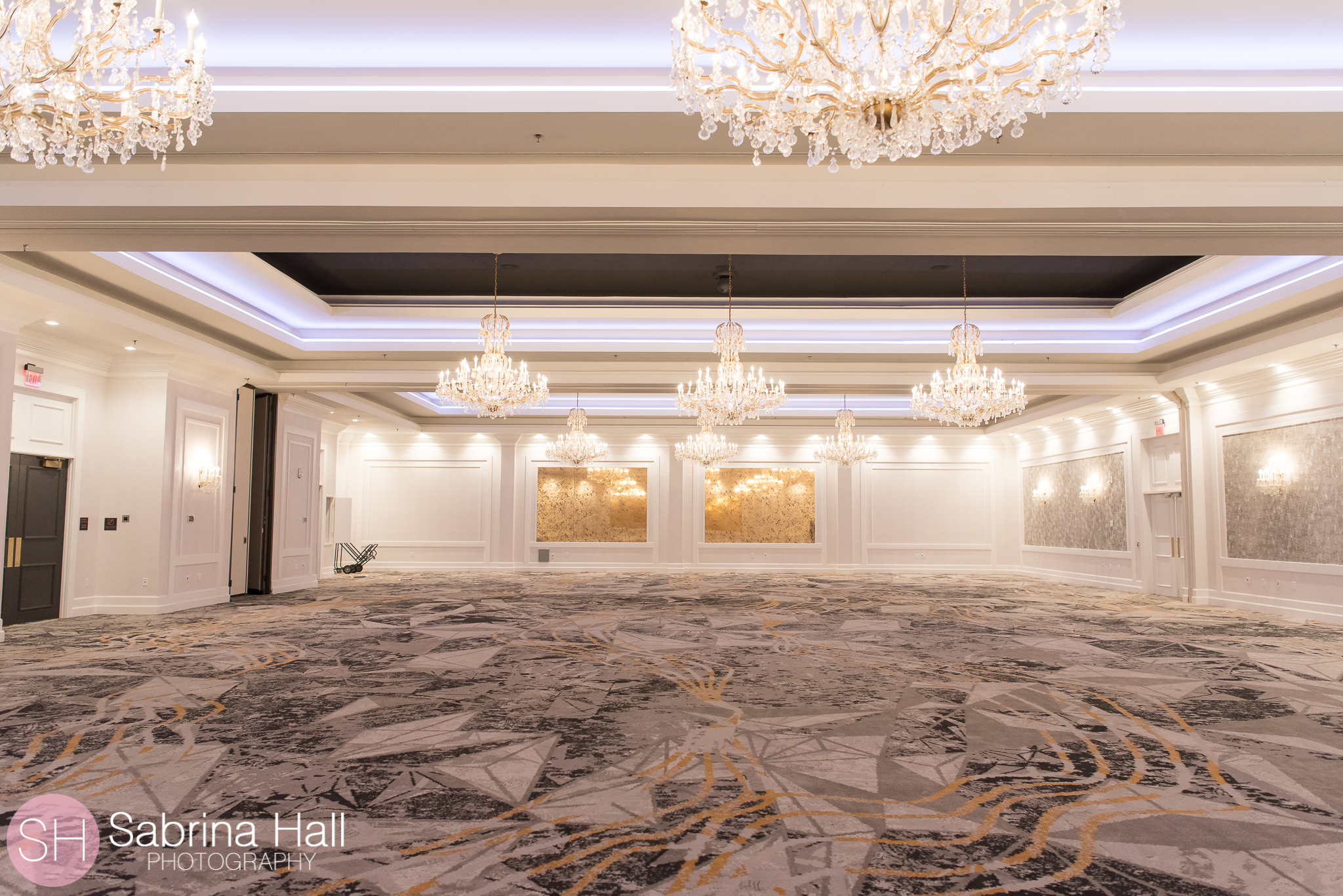 I am very much looking forward to photographing a wedding in this space! It is going to be dazzling!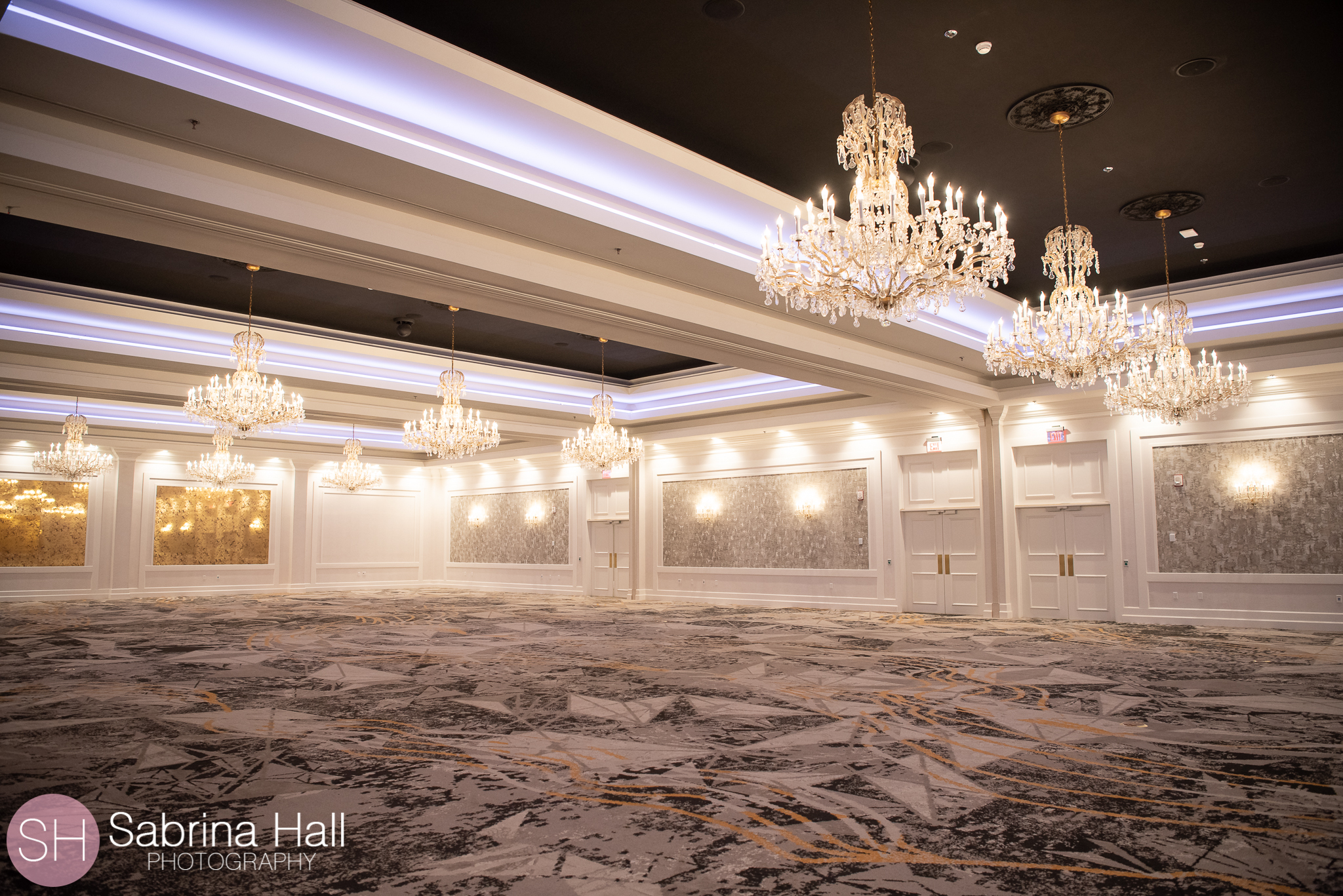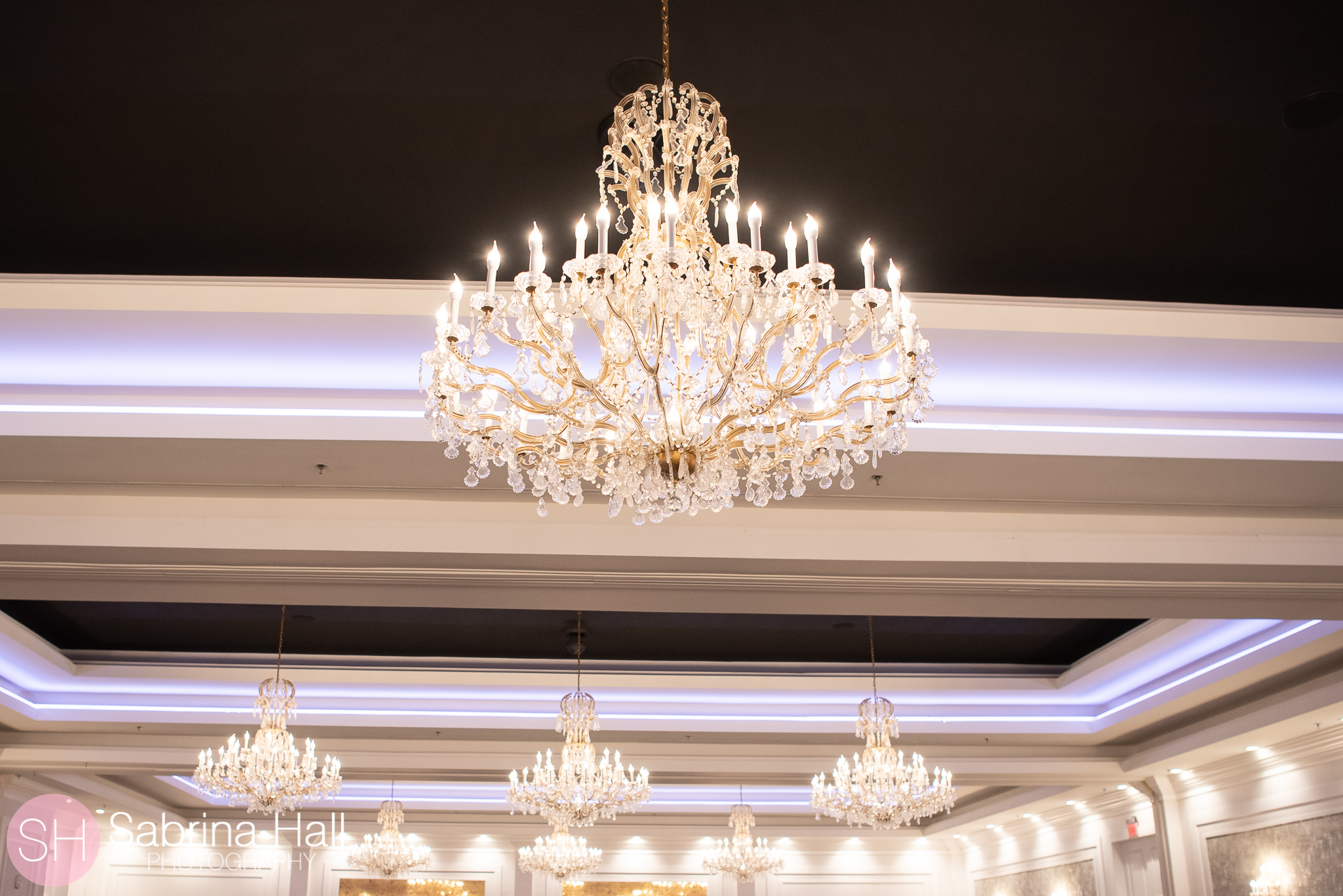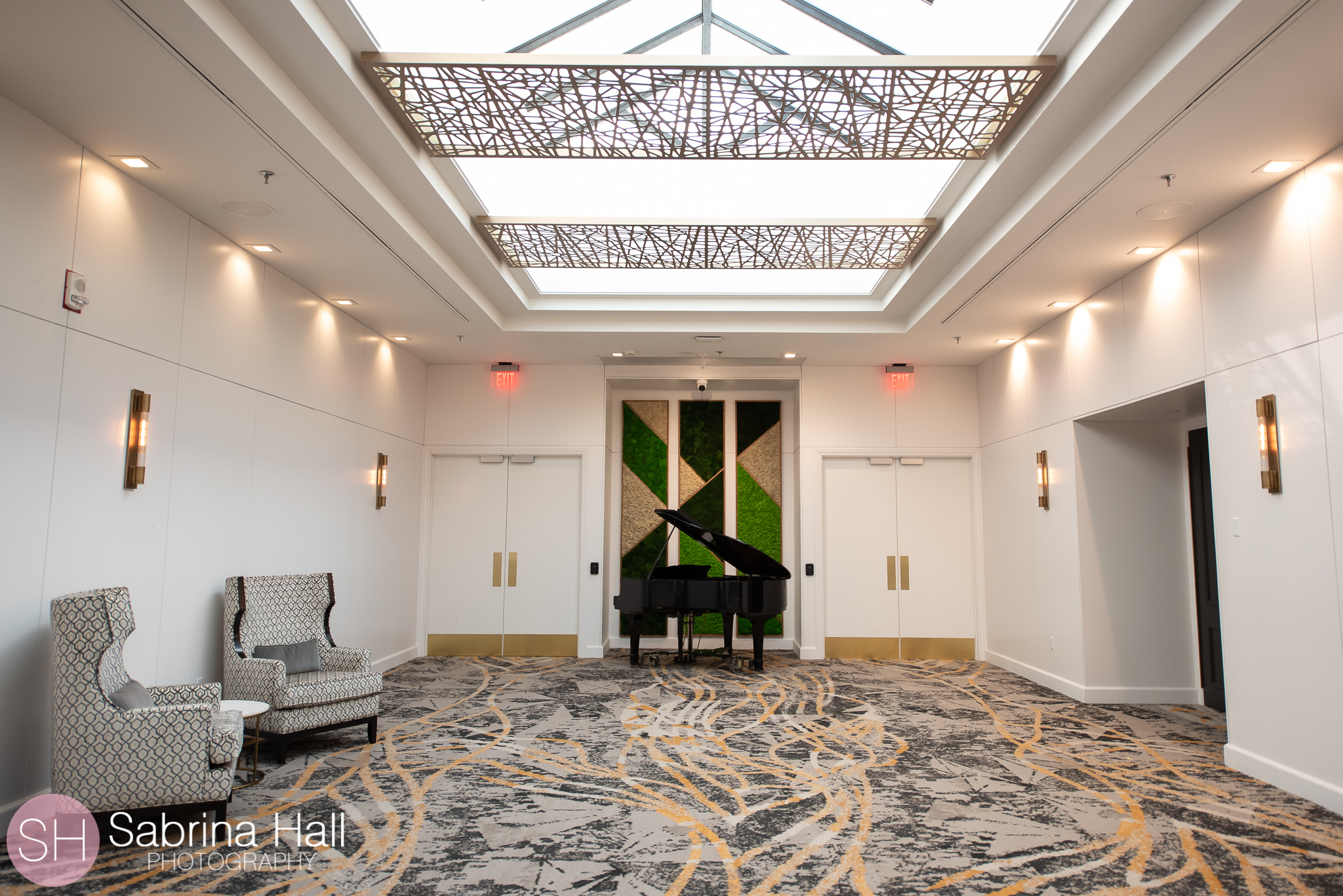 I also love this area! The baby grand piano sits in front of a beautiful live moss wall by Planthropy! It is a beautiful piece of artwork that really pops in the clean white space. I am so in love with this living wall!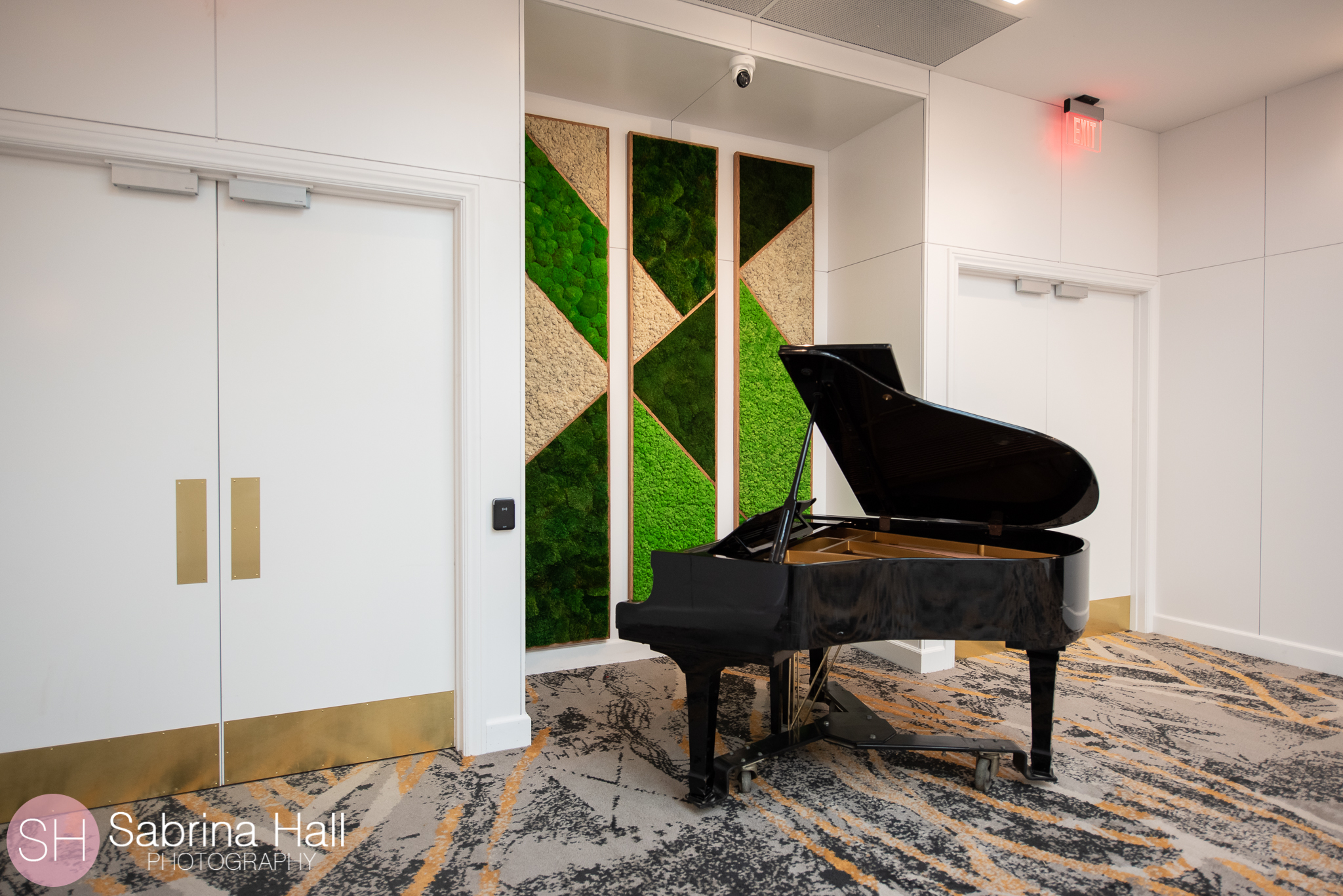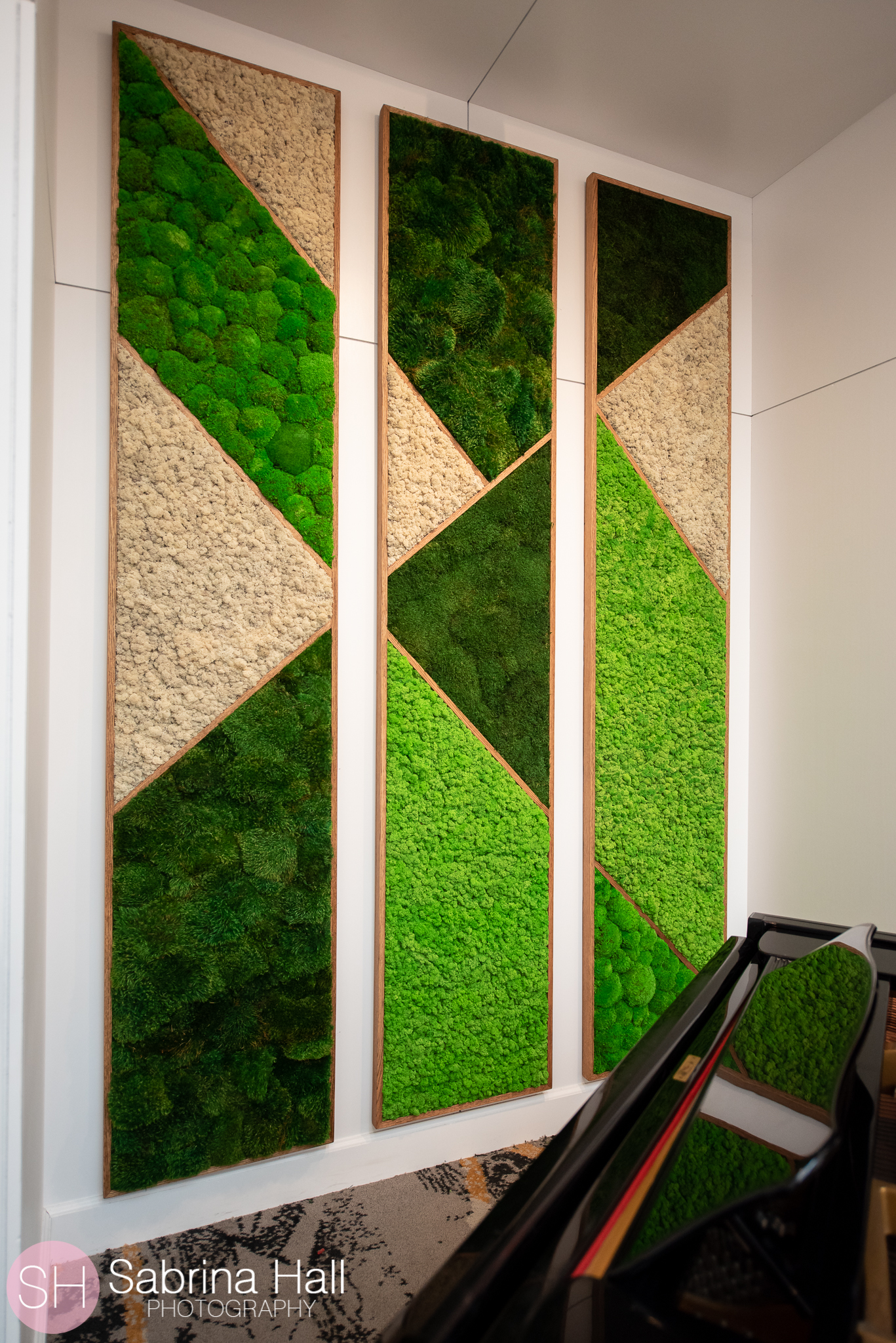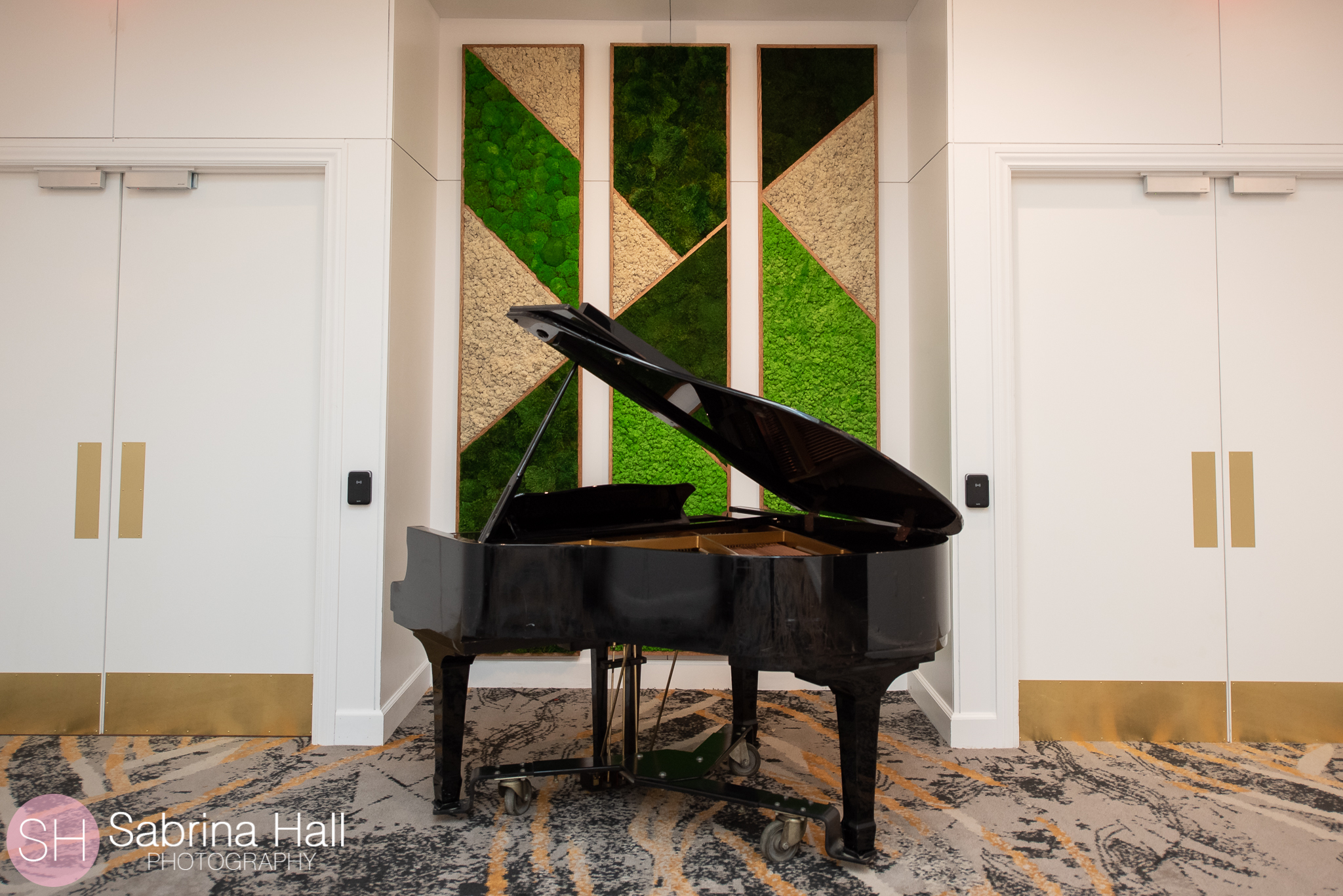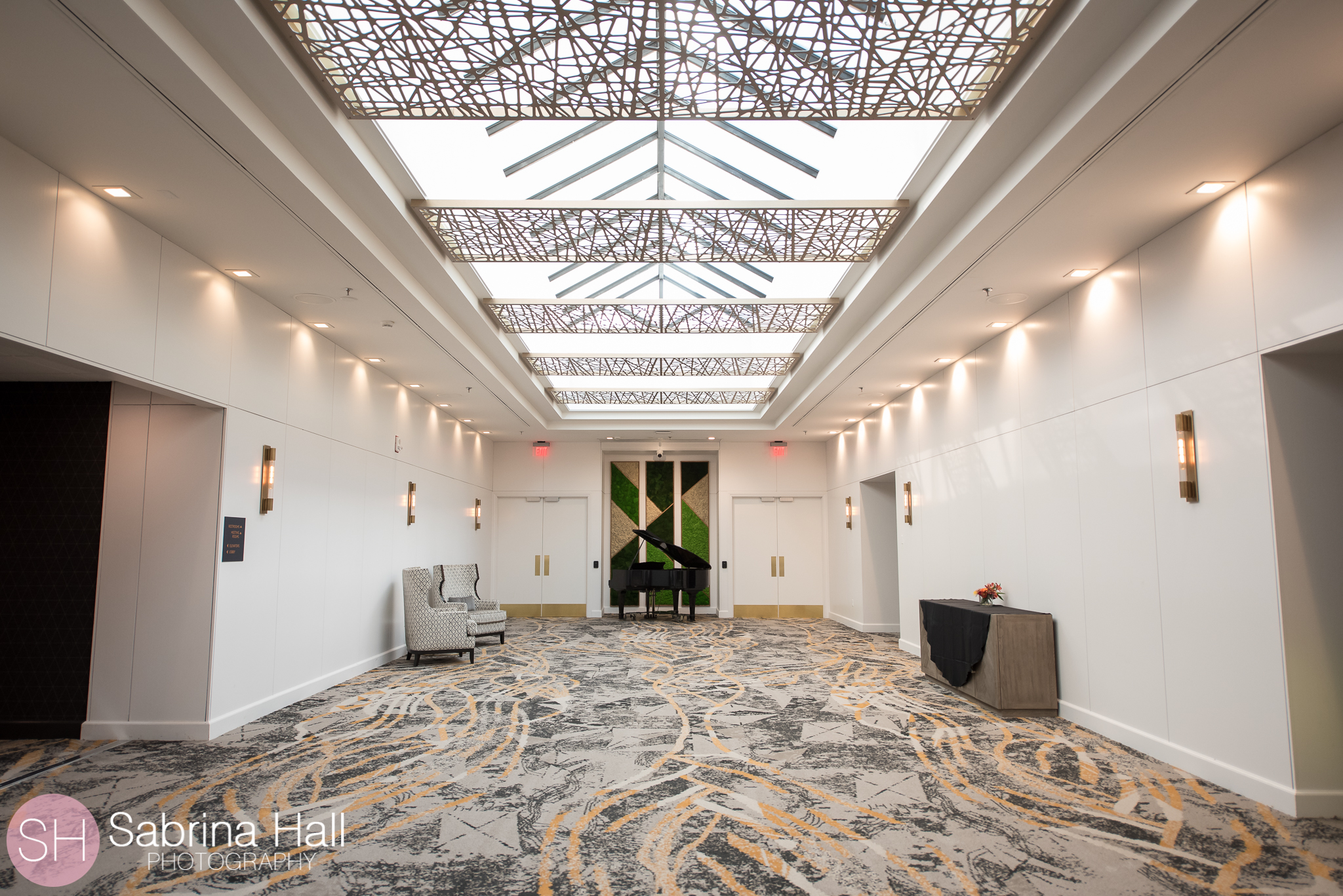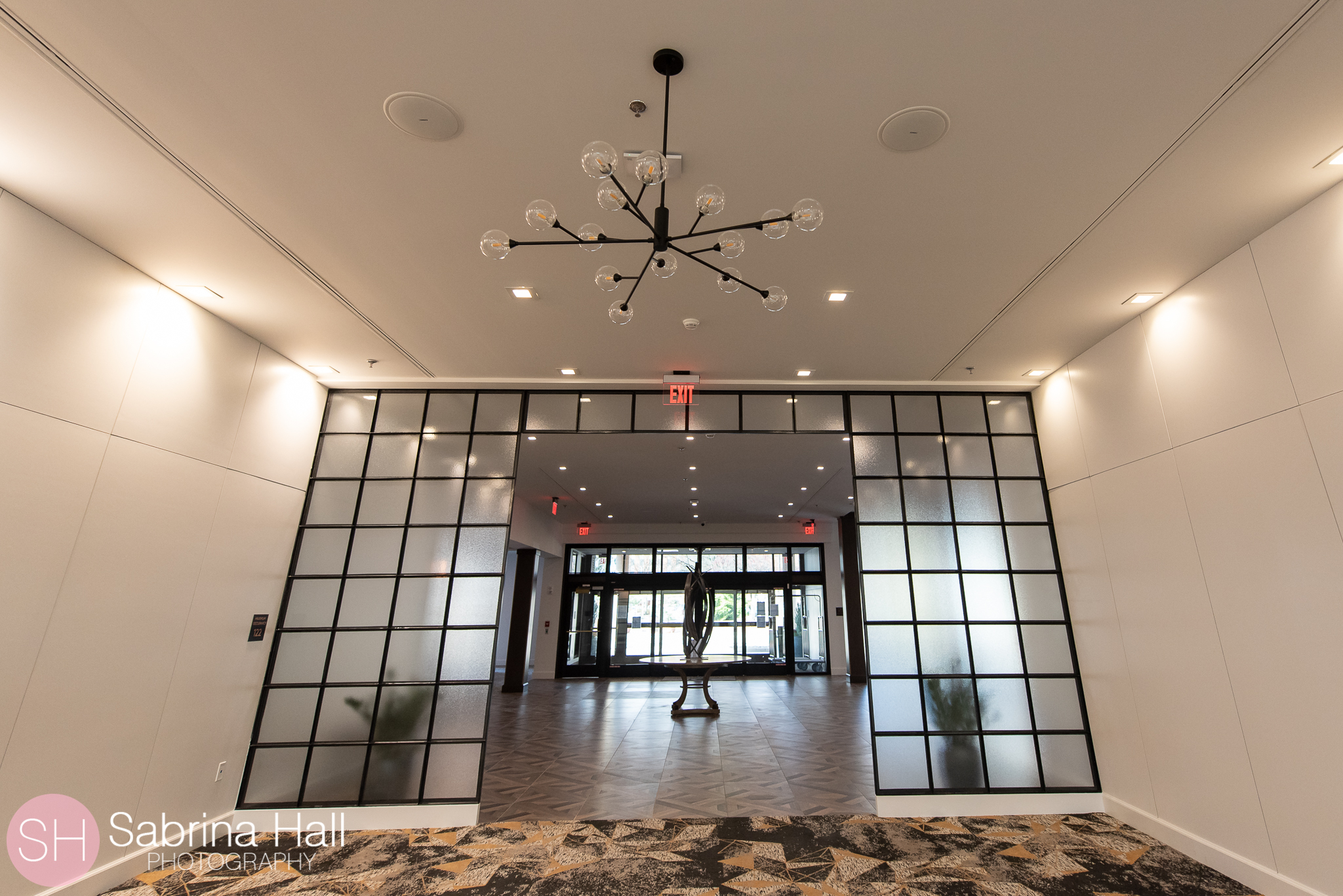 Your stay is complete with a brand new naturally lit indoor pool! This space is one that is very inviting and relaxing.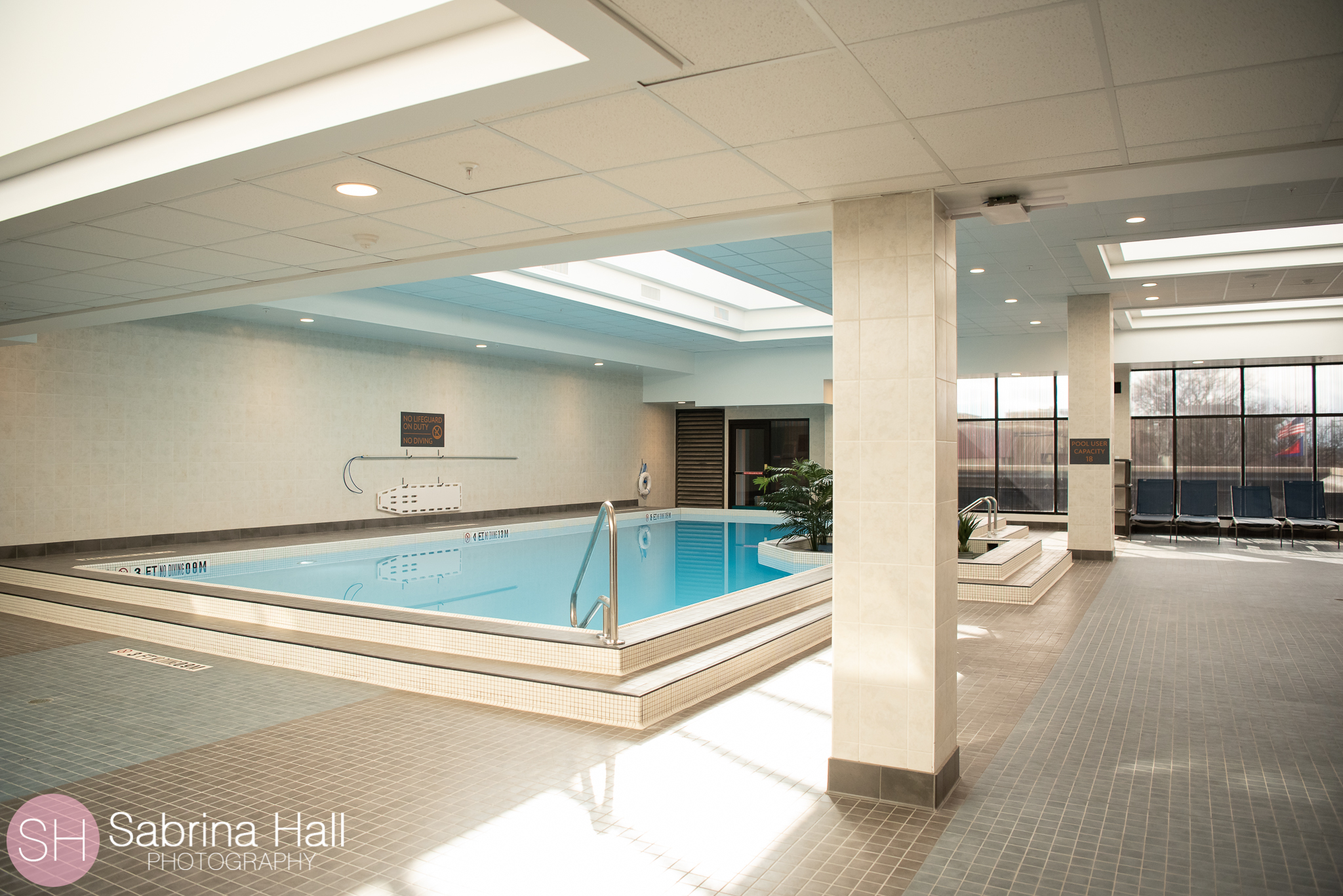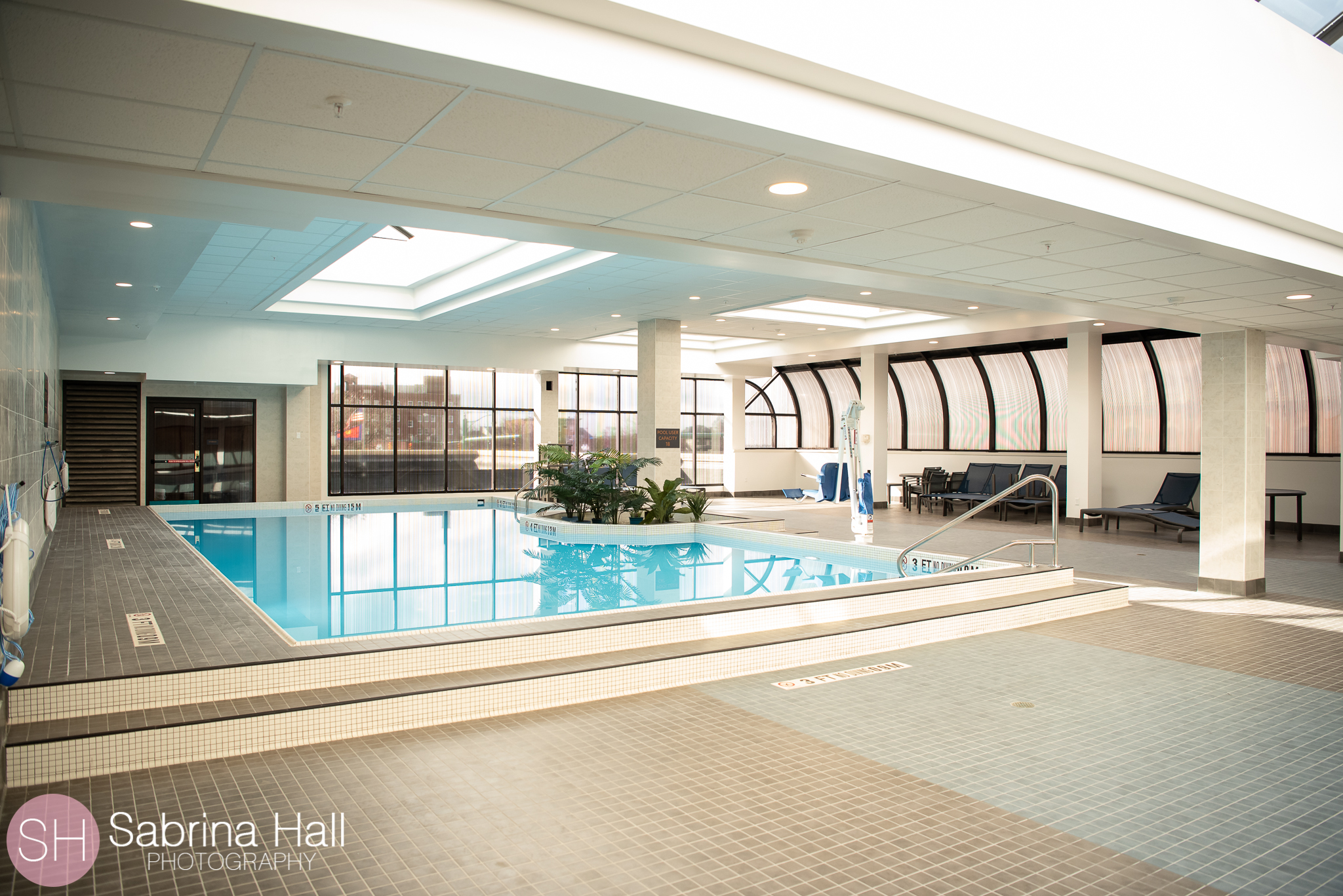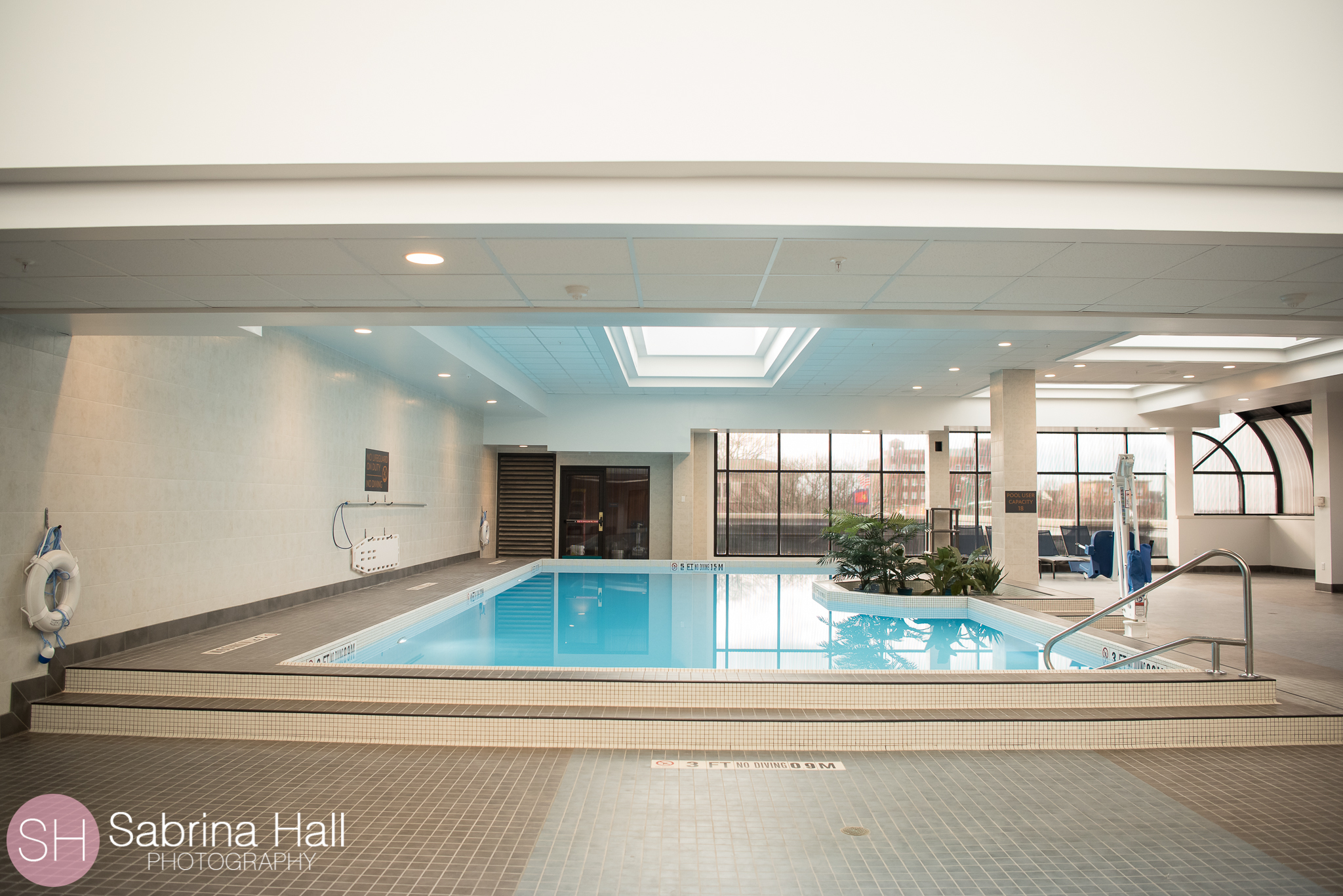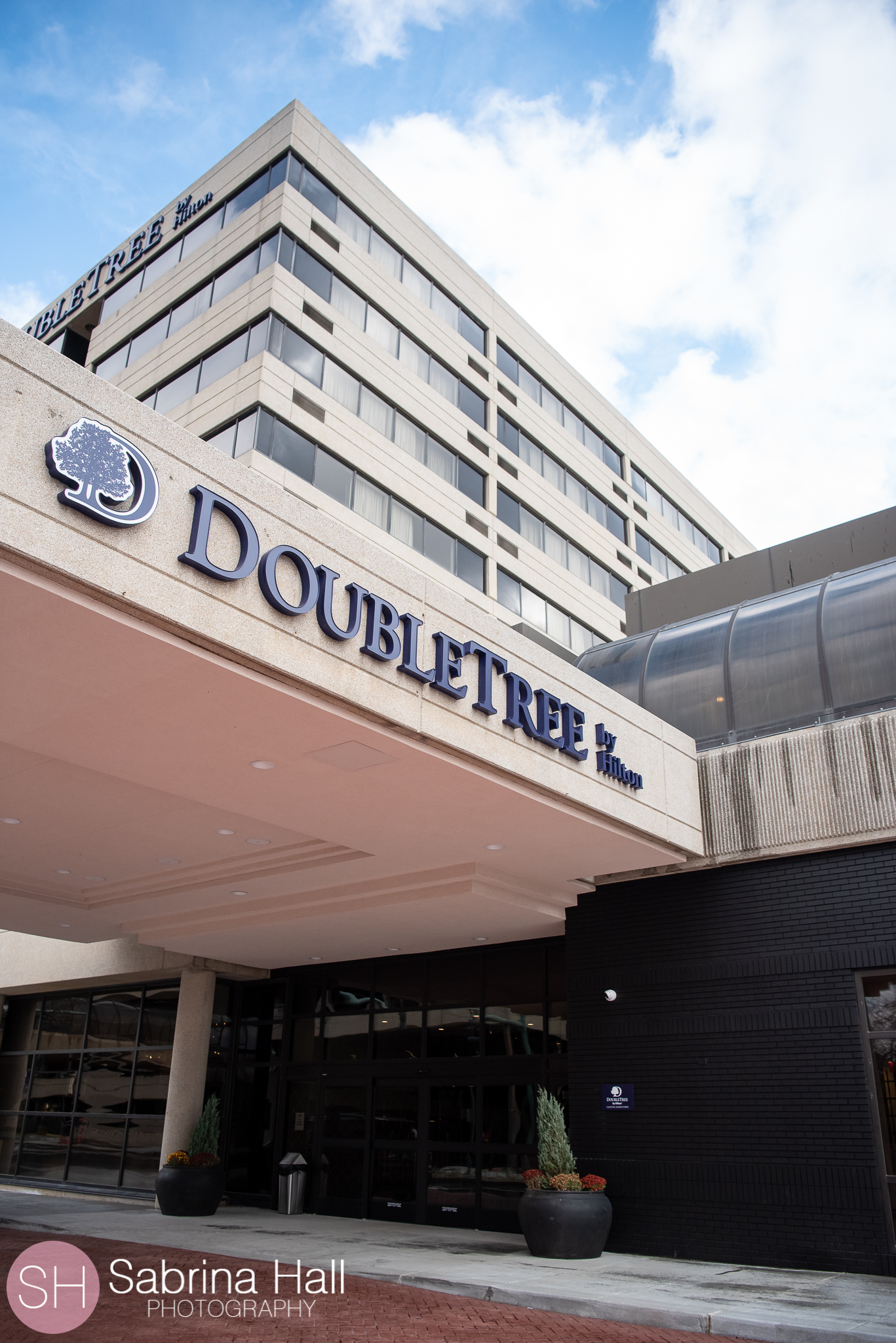 The Hilton Doubletree is now open and booking 2021 weddings! Make sure to call to make an appointment to visit this beautiful space today! You are going to fall in love!